Jen Psaki Speaks Out About Olympic Athlete Gwen Berry's Controversial Protest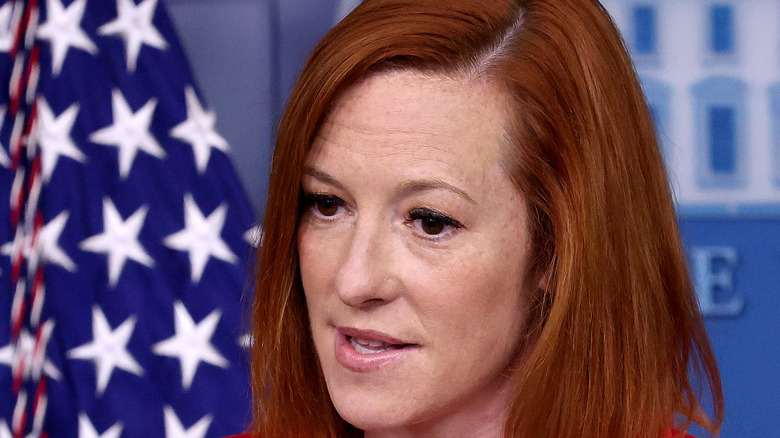 Win Mcnamee/Getty Images
Olympic hammer throw Gwen Berry made headlines over the weekend when she appeared to turn her back to the American flag as the National Anthem played at the Olympic Trials, as reported by CNN. Berry, who finished in third place and qualified for the Olympic Games in Tokyo next month, also put a t-shirt on her head that read "activist athlete."
Berry has since faced backlash from conservatives and, in response, the Olympian said she felt as though she was set up. Per ESPN, the National Anthem was played once every evening at the Olympic Track and Field Trials and it happened to come on while Berry was on the podium."I feel like it was a setup, and they did it on purpose," Berry said, referring to the timing of the anthem. "I was pissed, to be honest."
"My purpose and my mission is bigger than sports," the athlete continued. "I'm here to represent those ... who died due to systemic racism. That's the important part. That's why I'm going. That's why I'm here today."
White House press secretary Jen Psaki has responded to Berry's peaceful protest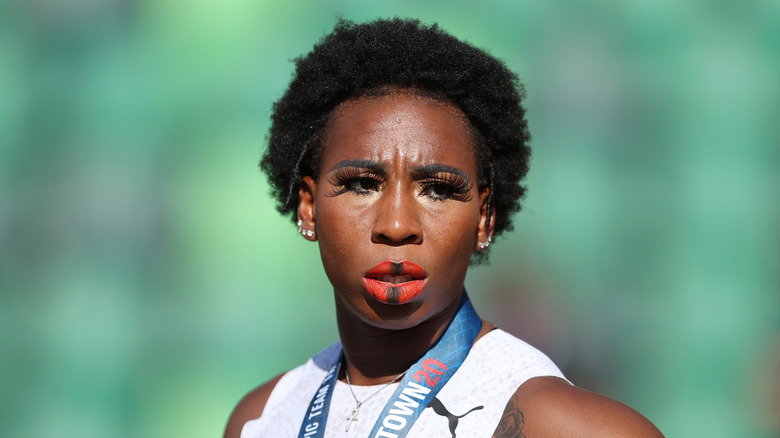 Patrick Smith/Getty Images
On Monday, White House press secretary Jen Psaki voiced her support for Berry, describing her actions as a form of "peaceful protest," as reported by The New York Post.
Reporters also asked Psaki how President Joe Biden feels about Berry's actions and she indicated that he would support the Olympian's right to peacefully protest.
"I haven't spoken to the president specifically about this, but I know he's incredibly proud to be an American and has great respect for the anthem and all that it represents, especially for our men and women serving in uniform all around the world," Psaki responded. "He would also say, of course, that part of that pride in our country means recognizing there are moments where we are — as a country, haven't lived up to our highest ideals. And it means respecting the rights of people granted to them in the Constitution to peacefully protest."