TikTok Is Going Crazy For These Classic Levi's Jeans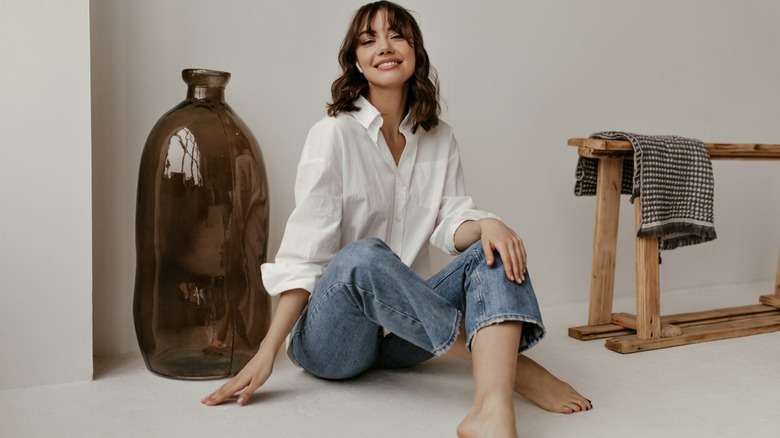 Shutterstock
We may receive a commission on purchases made from links.
For the last year or so, fashion TikTok has been known to have some of the cutest, trendiest finds. Once something goes viral, it's almost impossible to find online. Luckily that's not the case for Levi's Ribcage Straight Ankle Jeans, because these babies are totally worth the price tag. TikTok users are obsessed with the high waist and the complementary fit. And by the looks of it, it seems to flatter every body type! We've seen this straight-leg style on off-duty celebs and on our neighbors up the street. According to PopSugar, these Levi's can even help a flat butt look amazing so, of course, we're immediately on board with this viral trend.
Since skinny jeans are out of style now (we know, we know. Sorry Millennials!), we'd say it's time to stock up on the perfect pair that'll last you for years to come.
Where to find Levi's viral Ribcage Straight Ankle Jeans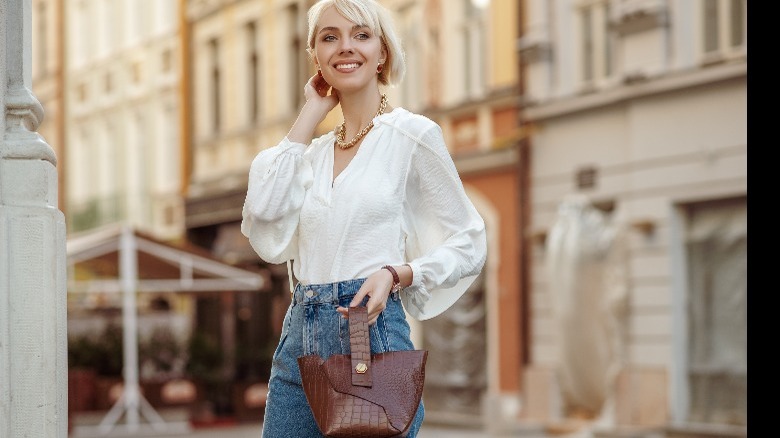 Shutterstock
If you want to invest in the perfect pair of Levi's (yep, we said perfect) then you've got tons of retail options to choose from, with prices ranging from $69 – $108. Everyone from Levi's, ASOS, Nordstrom, and Amazon carry the straight ankle jean, with Levi's having the most color options and Revolve having the most sizes of the color most seen on TikTok, "Tango Gossip".
TikTok user @Fabiiicruzz purchased her pair from Urban Outfitters and suggests to size down when purchasing. "I think I might have found the perfect straight-leg jeans," Cruz says in her viral Tik Tok with over 10 thousand likes. "I'm so obsessed with them, they fit amazing. Everyone needs these in their lives."
Avory Gagnon proclaimed the Levi's as "The best jeans for small waist, bigger-leg girls," in her viral TikTok with over 145 thousand likes.
Needless to say, it sounds like we need these jeans in every color.