Does Using Sun In Damage Your Hair?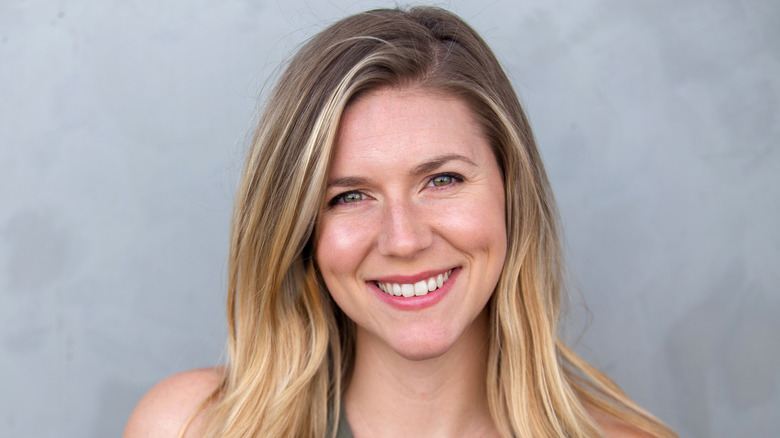 Shutterstock
Sun In was the go-to in the '80s for anyone who wanted to quickly and cheaply get natural looking sun lightened hair. The combination of putting what was predominantly hydrogen peroxide and lemon juice on your hair and then sitting in the sun led to lighter locks. And the product is still around today and still quite popular. Sun In is far more budget-friendly and quicker than going to the salon for hair color or highlights. But is it worth it?
Even though its formula has been updated to eliminate parabens and alcohol, Sun In still relies on the same two lightening ingredients it did in the '80s (via Sun In). The top four ingredients are water, hydrogen peroxide, aloe barbadensis leaf juice, and lemon juice (via CVS). And the two ingredients that actually change your hair color are hydrogen peroxide and lemon juice. 
Hydrogen peroxide has long been used to lighten hair, and it's made the rounds on the Internet as a DIY hair-lightening product; during quarantine Kaia Gerber, the model daughter of Cindy Crawford, used it for a lighter look (via Refinery 29). Unfortunately, there's a major down side; hydrogen peroxide works to dye hair by penetrating to the cortex, which can leave your hair's cuticle damaged, leading to split ends, breakage, and dryness (via Healthline).
If you use Sun In, take time for a moisturizing hair mask to counter dryness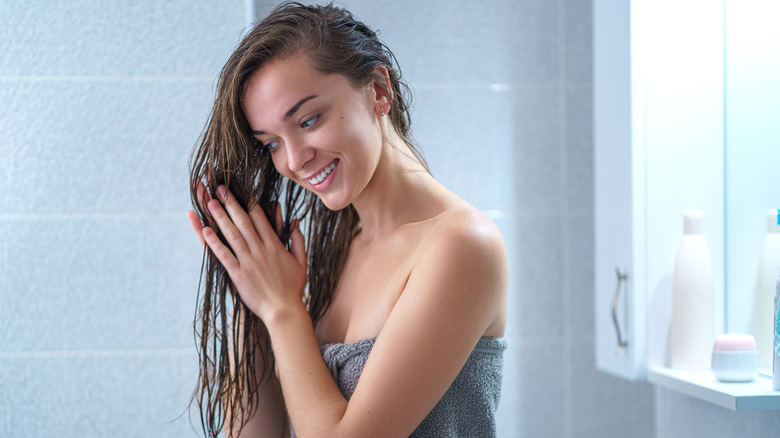 Shutterstock
The other active ingredient in Sun In is lemon juice, which works in conjunction with heat to lighten your hair. Gretta Monahan, master colorist, explained the process to Byrdie, saying, "When combined with exposure to sunlight, the citric acid accelerates the bleaching process and basically this reaction breaks up hair pigment to expose the underlying lighter color."
Since those are the active ingredients in Sun In, using the product will permanently change your hair color and if you go to a salon for a hair color treatment before your Sun In treated hair grows out, make sure to tell your colorist to prevent any unwanted reactions.
The other top ingredient in Sun In, aloe barbadensis leaf juice, helps condition and moisturize your hair (from Curly Ellie). It's included, along with some other extracts in the ingredient list, to help counter the damage that hydrogen peroxide and lemon juice can do to your hair. It may help, but it won't prevent any damage and dryness entirely, especially if you use Sun In frequently, notes Jessosshi. If you do use Sun In, take the time afterwards for a moisturizing mask or other conditioning treatment to help keep your locks looking luscious.