The Truth About Cazzie David's Relationship With Her Father, Larry David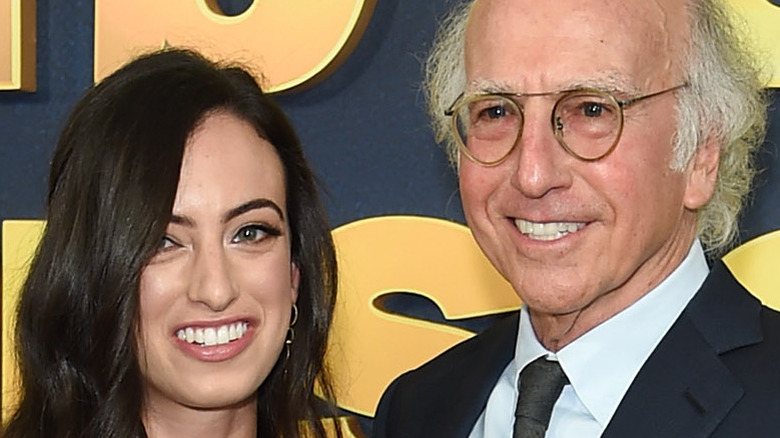 Jamie Mccarthy/Getty Images
It's no easy feat growing up in the spotlight, and it's even trickier when you're the child of a celebrity. Cazzie David, however, seems to have had no problem stepping out of the shadow of her dad, actor/comedian/writer/director/producer Larry David. A writer and actor herself, Cazzie broke into the Hollywood scene with her web series, "Eighty-Sixed," and her book, "No One Asked For This" (via HollywoodLife). Her dating life has also garnered her plenty of attention, including her high-profile relationship with Pete Davidson and the dating rumors that swirled around her and platonic pal John Mayer.
But it's clear who the most important man in her life is: her dad. In fact, she even wrote an essay in 2018 about how she wants to live with her father forever (via InStyle). She's also opened up about their relationship in "No One Asked For This," sharing details about what things are like in the David household (via The Things).
Cazzie David's relationship with her dad, Larry David, is super close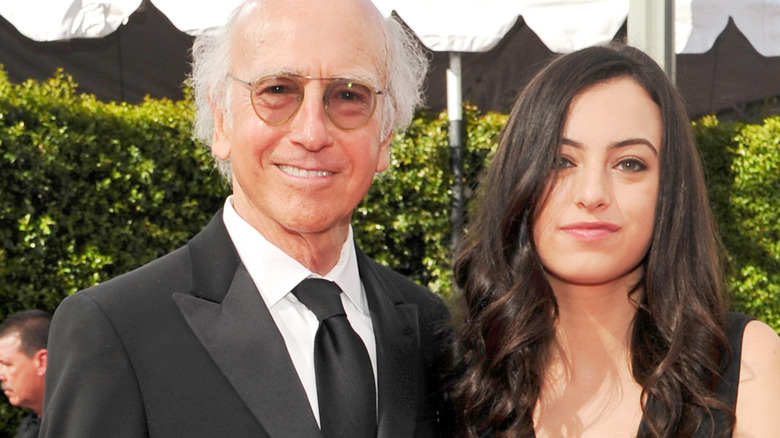 John Sciulli/Getty Images
On "Good Morning America" in November 2020, Cazzie David dished all the deets about what life is like at home with her father. "I'm lucky my dad is who he is and that's, like, a person I don't mind being in the shadow of," she told "GMA" (via YouTube).
According to her dad, Larry, though, the two of them are very similar. He told the Los Angeles Times, "We have the same low opinion of ourselves. We are in a contest as to who is crazier. I can't smoke weed because of what it does to me physically, but she can. So I said, 'There's proof — I'm definitely crazier.' And then I find out she can't sing when she's by herself because she's too self-conscious. So now I think she wins."
Cazzie is also doing everything in her power to maximize the time she's got with her famous dad. "I'm living at home as long as I can," she wrote for InStyle. "I want to spend as much time as possible with my dad before he dies. ... No, he is not sick — nor has he been diagnosed with anything. Not yet, anyway. But some day he will die, because everyone dies. So every moment with my father must be cherished."