The Real Reason Cazzie David Broke Up With Pete Davidson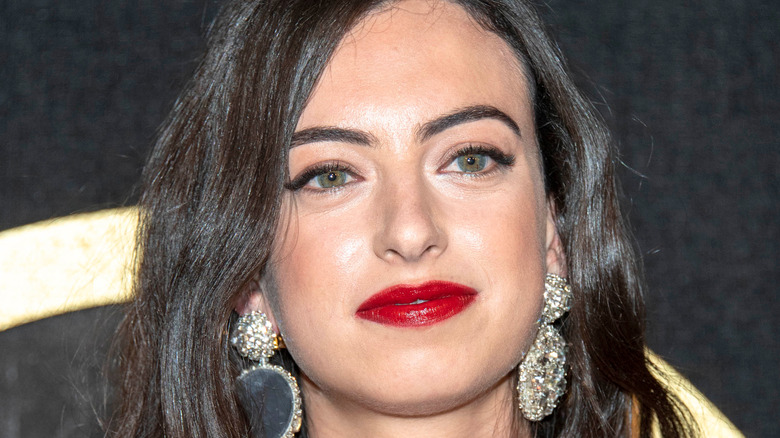 Shutterstock
Cazzie David's famous father, Larry David, is far from the most interesting thing about her. However, the comedian and actress did inherit a few opportunities thanks to her connection with the "Seinfeld" co-creator, such as a production assistant gig on "Curb Your Enthusiasm," a Vanity Fair internship, and the opportunity to meet ex-boyfriend Pete Davidson (via Los Angeles Times). 
David and Davidson dated for a little over two years before their relationship went south. Davidson famously moved on from David to pop star Ariana Grande, and the couple's whirlwind romance produced nothing more than a broken engagement and a line in Grande's song "Thank U, Next." But before Grande, David and Davidson were in a successful long-term relationship. In a 2017 interview with Entertainment Tonight, Davidson called David, "the most beautiful girl in the world" and "a very, very wonderful lady."
Unfortunately, their shared affection didn't last. Fans have since assumed Davidson broke up with David for Grande, but as usual, the truth is a little more complicated. In David's released book of essays titled "No One Asked For This," she spilled all the tea behind the real reason her relationship didn't last.
Cazzie David struggled to prove her love to Pete Davidson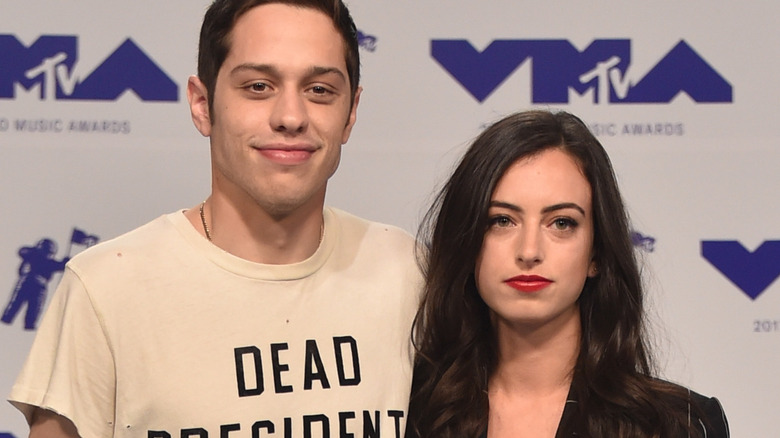 Frazer Harrison/Getty Images
Cazzie David's book is filled with personal revelations, the most newsworthy being her breakup with Davidson. By May of 2018, Davidson had inked himself with three tattoos of David, but meanwhile she was struggling to convince the "Saturday Night Live" star of her love. David was nervous to end things because of Davidson's past of "self-harm and suicide threats," as reported by the Los Angeles Times.
She eventually worked up the courage to ask for "a break," but regretted the decision days later. She called Davidson to patch things up, but by this point he had moved on to Grande and was "the happiest he had ever been," (via People). Davidson texted two days later that their break would remain permanent and the relationship was officially over.
David cried, screamed, and sought solace in a vape pen, but her pain was only compounded by Grande fans congratulating Davidson's 'upgrade.' "Writing about it has caused me a ton of anxiety," David told the Los Angeles Times. "I talk so much about hating the attention it brought me ... But there's nothing that's gonna be worse than what I already experienced with that."
After Davidson and Grande's relationship ended five months later, he and David reconnected as friends. She even thanks him in her book acknowledgements, writing, "Pete. I love you ... Your bravery inspires me and your friendship means the world to me." We're glad a friendship could be salvaged from the wreckage.