The Heartbreaking Death Of General Hospital Star Stuart Damon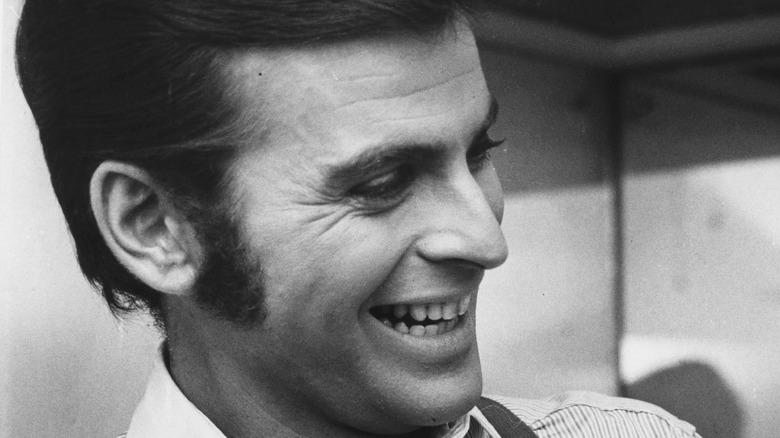 Central Press/Getty Images
Stuart Damon, the beloved actor and singer who brought Dr. Alan Quartermaine to life on the long-running ABC soap opera "General Hospital" for more than three decades, has died at the age of 84, after suffering from renal failure during the last years of his life.
A tweet from ABC7 Eyewitness news entertainment reporter George Pennachio on Tuesday, June 29, 2021, with news of Damon's passing shocked and saddened his legion of daytime fans and former co-stars, who took to social media to share memories of the veteran actor during his time on "General Hospital," as well as wish their condolences. Those who expressed sadness included longtime co-stars Genie Francis and Nancy Lee Grahn, as well as Amber Tamblyn, who played Damon's daughter on the soap when she was a child.
According to a Facebook post from Pennachio the same afternoon, Damon's son, Christopher told him that his father would never forget his years on daytime television. "It was his favorite place to be. He loved playing Alan and was always so appreciative of that role and that job. It was his passion."
A musical start gives Stuart Damon a life of daytime drama
Stuart Damon was born Stuart Michael Zonis on February 5, 1937, in Brooklyn, NY. Although he studied psychology at Brandeis University, he soon turned to performing and began landing parts in Broadway musicals, according to Encyclopedia.com. By 1965, his big break came when he took his musical passion from the stage to the small screen. Damon played Prince Charming in the television movie "Rodgers and Hammerstein's Cinderella" opposite Lesley Ann Warren as the young lady with the glass slipper, according to TV Line.
After that, Damon landed small primetime television roles on series such as "The Adventures of Black Beauty" and "Space: 1999" (via IMDb). In 1977, he landed the role of Dr. Alan Quartermaine on "General Hospital" and played Alan non-stop for the next 30 years, until the character shockingly died of a heart attack in 2007, according to USA Today. After that, Damon still made appearances as Alan in dreams and or as a ghost until 2013 (via TV Line). However, Damon never gave up on soap opera roles and landed small guest parts on "As the World Turns" and "Days of Our Lives" in the later years of his life.