This Is Why Gwen Stefani And Gavin Rossdale Really Divorced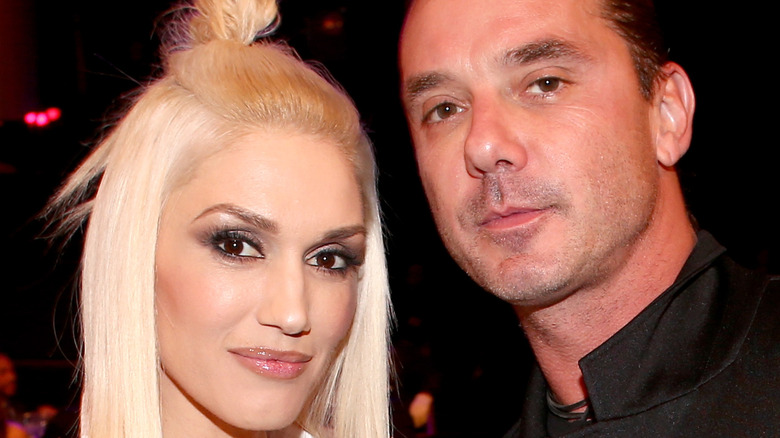 Chris Polk/pma2014/Getty Images
Gwen Stefani and Gavin Rossdale once seemed to be the perfect couple. Although they were both at the height of their busy careers — she with her band, No Doubt, and he with his, Bush — when they wed in 2002, they were able to maintain their romance. During their 13-year marriage, they welcomed three sons — Kingston, 15; Zuma, 12; and Apollo, 7.
So, what went wrong? In November 2015, months after Stefani filed for divorce (via People), US Weekly shared a shocking report, revealing that Stefani allegedly made the decision to call it quits on her marriage after learning that Rossdale was engaging in an affair with their nanny, Mindy Mann. According to an insider, one of the couple's other nannies came across explicit text messages between Rossdale and Mann — some of which featured nude photos of Mann and plans to meet up for sex — on their family's iPad, which was linked to Rossdale's account.
Although Rossdale was believed to have initially denied that an affair took place, he reportedly confessed months later, which "completely devastated" Stefani. "She was mortified, livid, and embarrassed," an insider revealed.
Gwen Stefani called her split from Gavin Rossdale 'torture'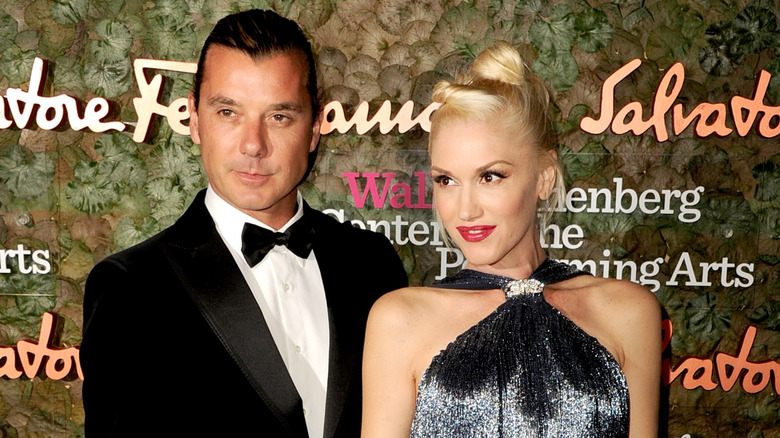 Kevin Winter/Getty Images
While chatting with Cosmopolitan magazine for their September 2016 issue, Gwen Stefani wouldn't confirm the news of Gavin Rossdale's alleged affair but did reveal that when it came to their breakup, she said she went through months of torture. "Nobody except for my parents, the people involved, and whoever they told [know the specifics about what happened with Gavin]," Stefani explained at the time. And, she added, "Nobody would believe it if I could really say what happened. I went through months and months of torture."
As for Rossdale, he admitted to The Guardian in July 2020 that "the gross and lopsided spectre of the crumbling of my marriage" to Stefani was his most embarrassing moment. "We had 20 years together and that in itself is pretty incredible," he said. "It's a lifetime. I still think she's incredible. It was a lovely 20 years and we have three amazing children. There were a lot of positives, and with time they'll become more and more obvious" (via People).