Did A Viral Meme Really Impact Dua Lipa's Career?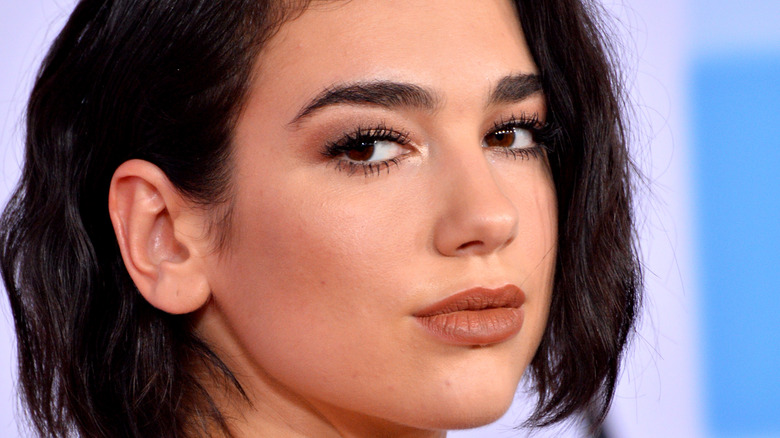 Shutterstock
Dua Lipa broke onto the U.S. music scene in 2017 with her single "New Rules." Since then, she has had a string of pop hits, including "We're Good," "Don't Start Now," and "Levitating," which peaked at no. 2 on the Billboard charts in May 2021 (per Billboard). But just like her good friends Katy Perry and Taylor Swift, Lipa has had her fair share of critics on social media, particularly when it comes to her live performances. However, instead of feeling defeated by it, the 25 year-old decided to use the critiques as motivation to take her shows to the next level.
In an interview with Vanity Fair, Lipa points to a meme created after her 2018 Brit Awards performance of "New Rules," where a person wrote in response to the video, "I love her lack of energy, go girl give us nothing!" The comment, which was eventually deleted, went viral — and caught Lipa's attention.
"It's one thing when people are mean about you, but you know that you did your best. But it's another thing when people are mean about you and you know that you actually haven't had the opportunity to be the best because you've spread yourself so thinly in trying to do everything at once," she explained. 
Dua Lipa wants to prove her critics wrong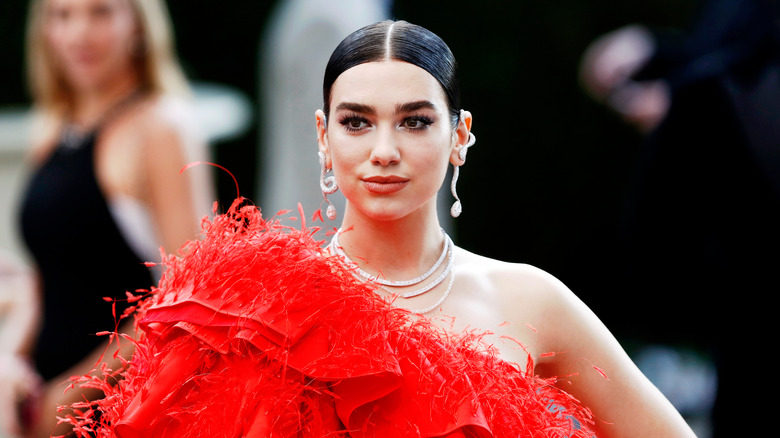 Shutterstock
As Dua Lipa prepares to go on tour in September 2021, she has used a meme that criticized her performance at the 2018 Brit Awards as inspiration to make sure her live shows wow her audience. 
"You want to show that you're here to stay and you want to show that it's not just about one album or one big song or whatever it is," she told Vanity Fair. "I just wanted to make sure that this time around, I was very much in control of the fact that I'm going to do the music, then I'm going to rehearse. And then when I come in and I do the performances, they're all going to be amazing. I'm going to prove to people that I can do this and that I'm here to stay."
Lipa has already earned high marks for her performances at the Grammy Awards, American Music Awards, and the 2021 Brit Awards (per People). And she even believes that her tour's delay due to the pandemic has helped her prepare. "I am also grateful today as I feel I can add new dimensions to my performances and tour. It's like it all happens a year late, which is even more exciting," she said.