Robin Williams' Net Worth At The Time Of His Death Might Surprise You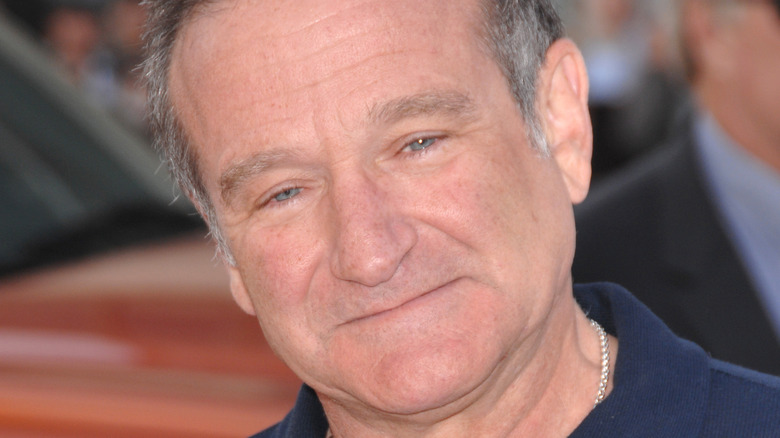 Shutterstock
Robin Williams came a long way in life from doing stand up clubs, which actually led to a guest spot as an alien in Richie Cunningham's dream on the hit 1974 sitcom "Happy Days." Per Biography, that one part catapulted Williams to fame in ways he never imagined, where he got to show his enormous versatility and brilliance as a performer, and yes, ultimately amass a staggering wealth throughout his impressive and highly respected career. 
A graduate of the famed Juilliard performing arts school, Williams had major parts in sketch comedy shows – such as "Eight is Enough," which ran from 1977 to 1981; "The Richard Pryor Show," and "Laugh-In" – before landing the "Happy Days" guest role which led to his own spin-off sitcom in 1978 titled "Mork & Mindy." 
As the lovable space alien in human form, Williams honed his comedic and improvisational skills, and earned a mere $35,000 per episode, which would be about $130,000 today, according to Celebrity Net Worth. From there, the star's career took off. And as we know, that was just the beginning.
Robin became booked and busy very quickly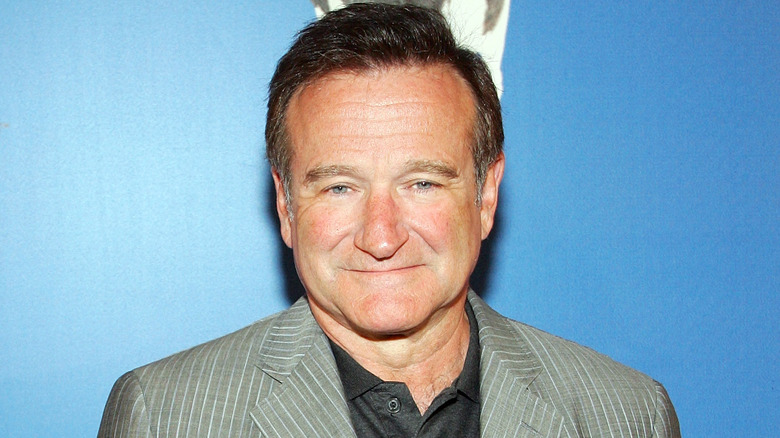 Ethan Miller/Getty Images
After "Mork and Mindy," Robin Williams became a hot Hollywood commodity and was able to retired from doing sketch comedy shows altogether. Instead, he made hit movie after hit movie, starting with 1980's "Popeye" based on the famous cartoon character of the same name. After that, a string of films followed, including "The World According to Garp," "Good Morning, Vietnam," "Hook," "Mrs. Doubtfire," and "Dead Poet's Society" (via IMDb).
And while you'd think his rates would continuously rise after being in such high demand, he humbly accepted a mere $75,000 to voice the Genie in Disney's 1992 "Aladdin." According to Celebrity Net Worth, although he didn't want to be used in any merchandising and didn't want to be in more than a quarter of the film, Disney broke that agreement and he refused to work with them for years the followed and only did so "only after the executive in charge had been dismissed."
As one of the most recognized names in movies at the time, Williams' value increased considerably when he became an Oscar winner in 1997 for "Good Will Hunting" (via Biography). So much so that in 1999, he was able to command his highest salary for a film – $20 million for "Bicentennial Man."
Robin provided for his children from his enormous wealth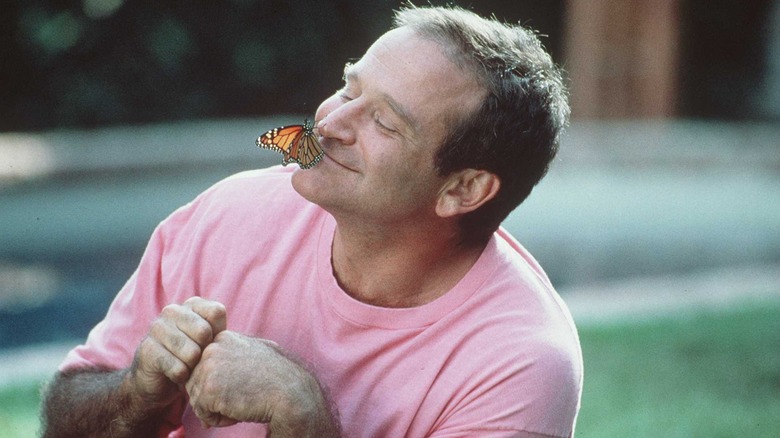 Getty Images/Getty Images
On August 11, 2014, Robin Williams died at age 63 in his Tiburon, CA home in Marin County. According to The Hollywood Reporter, his death was ruled a suicide by hanging. Williams suffered from years of severe depression and in his later years was diagnosed with Parkinson's disease. 
The comedian and actor was still a devoted dad to his three children – Zelda, Zachary, and Cody – and made sure they all were well taken care of after his passing. Celebrity Net Worth reports that through the years, Williams paid out a combined $30 million to his two ex-wives, Valerie Velardi, Zachary's mother and Marsha Garces, Zelda and Cody's mom. Williams was married to Susan Schneider at the time of his death. Per Business Insider, the actor set up a three-part trust fund for the children, but there was no indication of its amount.
After decades in Hollywood making audiences laugh and cry, Williams' movies took in about $5.1 billion worldwide. However, upon his death, the award-winning actor was worth $50 million, according to Celebrity net worth.