The Truth About Kourtney Kardashian's Relationship With Her Kids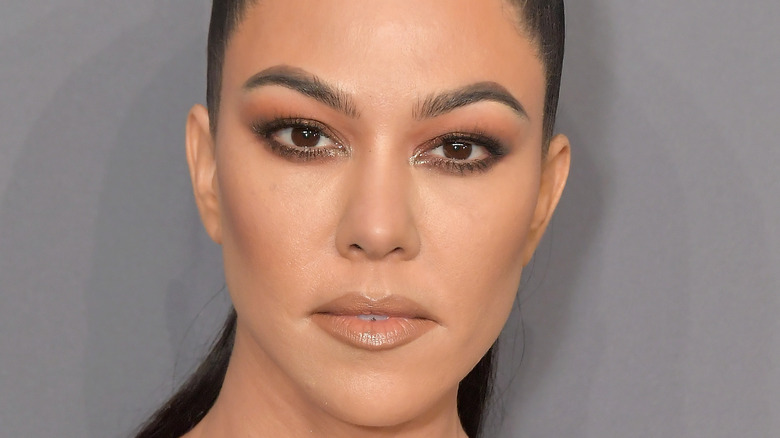 Michael Loccisano/Getty Images
Kourtney Kardashian may be busy maintaining her lifestyle brand, Poosh, but that doesn't mean she sacrifices time with her kids. In fact, the "Keeping Up With the Kardashians" cast member does the best she can to spend as much time as possible with the three children she shares with former boyfriend Scott Disick. Throughout her time on the E! reality series, which is set to conclude on June 24 after 20 seasons, Kardashian has made it clear that being a mom to her kids – Mason 11; Penelope, 8; and Reign, 6 — is her top priority.
In April 2012, while pregnant with daughter Penelope, Kardashian spoke to Parents magazine about her love of motherhood. "It's definitely my favorite role in life. It has changed me and made me realize there is nothing else I would rather do with my time. Being a mom is what life is about," she gushed. According to Kardashian, she never expects perfection out of herself and hopes that other moms realize that "not everything has to be perfect." That said, she does make sure to be "present" when they are together.
"I always try my absolute best when I'm with my kids not to be on my phone, to be present in what we're doing, and have those moments where you're looking in each other's eyes and connecting," she shared with Vogue Arabia magazine for their July/August 2020 issue, via People.
Kourtney Kardashian learned balance from mom Kris Jenner
While Kourtney Kardashian has certainly paved her own way when it comes to parenting, she's also learned a lot from her own mother, Kris Jenner. During an interview with Harper's Bazaar in May 2015, Kardashian said Jenner taught her how to balance her life as a mom with her other relationships.
"She really has shown me a balance between being a mom and having a relationship — she had such a great relationship with my dad. I think she does it all, and she's really showed me that. And she's also shown me and my sisters how to celebrate life and celebrate holidays, and she takes so much pride, she's instilled that in us," Kardashian, who is currently dating Blink 182 drummer Travis Barker, shared. When Kardashian was later asked about her favorite part of being a mom, she couldn't name just one thing.
"I don't know. Watching your kids grow every day — watching all the little moments. I actually think my favorite part is that you relive your own childhood — going to Disneyland and watching all the movies I watched when I was a kid. It's really fun — you almost get to be a kid again and do all those magical things," she explained.