The Real Reason Luann De Lesseps Is Apologizing To Her Daughter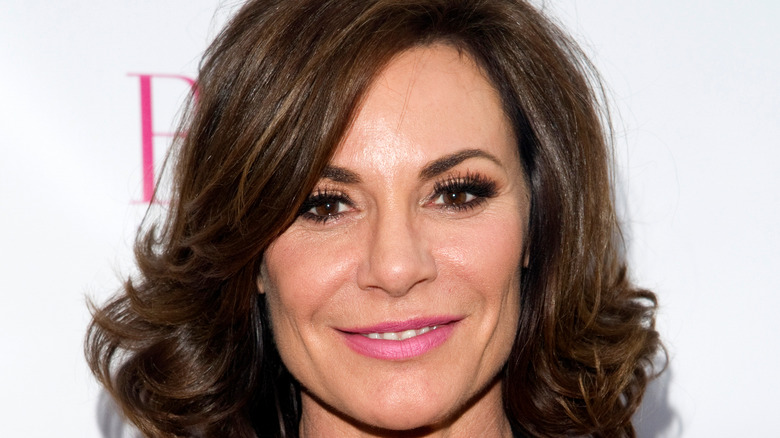 Shutterstock
The dramatic day-to-day life of Luann de Lesseps has been well documented on Bravo's "The Real Housewives of New York City," and the past few years have been full of ups and downs for the reality star. Speaking in the Tuesday, June 29 episode of "RHONY" season 13, de Lesseps opened up about her previous struggles with alcohol addiction and apologized to her now-26-year-old daughter, Victoria, for how her past behavior may have affected her (via Page Six).
"Well listen, I put you through so much hell for a long time, so I just want to say I'm sorry, my love," Luann said during the tearful conversation, adding, "I made so many mistakes. I love you so much." Speaking to her mother, Victoria added, "You're a lot better to say the least. You're just my mom ... when I was younger, I knew you as this and then there was that period ... This is all I wanted from you as a kid. I wanted you to be honest and acknowledge the insanity and say you're sorry."
If you or anyone you know is struggling with addiction issues, help is available. Visit the Substance Abuse and Mental Health Services Administration website or contact SAMHSA's National Helpline at 1-800-662-HELP (4357).
Luann's drinking problem led to her 2017 arrest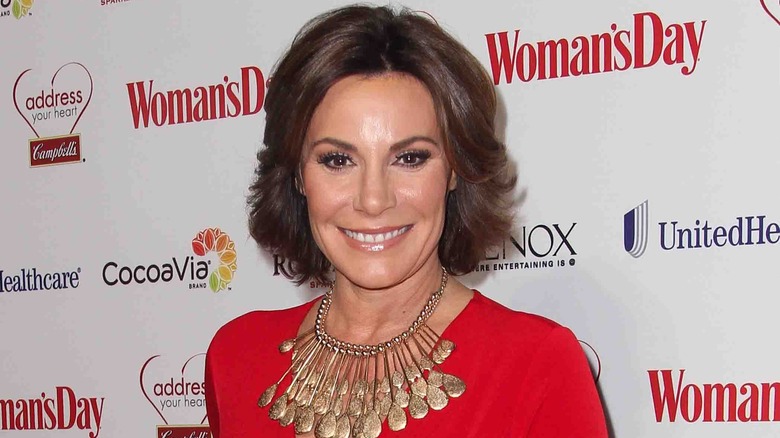 Shutterstock
In the episode, Luann went on to compare her own drinking problem with her late father's, adding, "Those years when I was growing up, when I was your age, you know dealing with my dad who had a drinking problem and the same time from 8 to 18, it's parallel. I'm starting to connect the dots on so many things I did. I mean, my father's the river that runs through my life that I'm realizing now, like, how it affected me my whole life."
As Entertainment Tonight reported, Luann was arrested back in December 2017 and was accused of disorderly intoxication, resisting arrest, and battery on a law enforcement officer. Speaking to Palm Beach Post at the time, an assistant state's attorney revealed that leading up to her arrest, Luann had allegedly slammed a car door, kicked a police officer and said "I'm going to kill you all."
According to Page Six, Luann was placed on probation and ordered by the court to refrain from drinking. She later checked into rehab on multiple occasions and began drinking again in 2020 once her probation came to an end. However, the following year, the reality star decided to quit drinking altogether.