Meghan McCain's Stunning Net Worth Revealed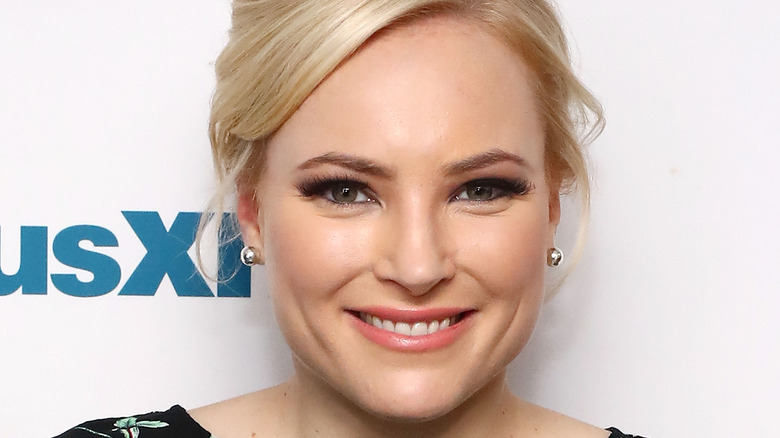 Astrid Stawiarz/Getty Images
She may be the daughter of the late beloved and esteemed Senator John McCain, but Meghan McCain has made a name for herself in her own right, as well as earned her own wealth separate from her famous family.
Meghan was born on October 23, 1984 in Phoenix, AZ (via The Famous People) to John and Cindy McCain and used her front row seat in the world of politics while growing up to forge a career for herself. McCain earned her degree in New York City at Columbia University as an art major who wanted to become a music journalist, according to her ABC network bio. Instead of diving into music, she became a political journalist and commentator, with her often unique takes on current situations making her a hot commodity.
Using her knowledge of American politics and her unique personality, the Arizona native spends much of her adult life building her own brand and creating a successful media career.
Meghan uses the world of blogging to land her first book deal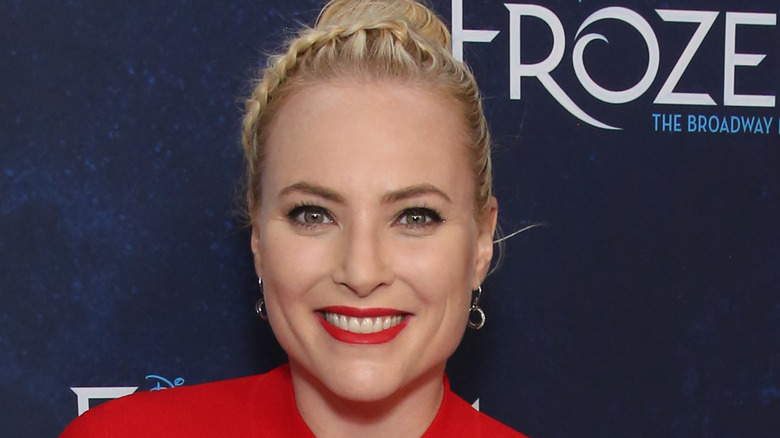 Walter Mcbride/Getty Images
When social media was just in its infancy, Meghan McCain used her writing skills and desire to be a journalist to start her own blog called "McCainBlogette" to chronicle her father's run for the presidency in 2008. She felt she could use the newer world of digital media to appeal to a broader base of voters. 
Although he lost the election to then-Senator Barack Obama, John McCain felt comfortable in the world of politics to offer Meghan her own take on it all; in 2010 her first book, "Dirty Sexy Politics: A True Story" was published, according to The New York Times. Around the same time, Meghan also became a writer for The Daily Beast, as well as a regular contributor for MSNBC (via ABC).
Meghan took the success of her first book and created a prolific writing career, also publishing "America, You Sexy Bitch: A Love Letter to Freedom.". That book led to her first talk show, "Raising McCain," which aired on The Pivot Channel. Although that talk show only lasted a year, via Celebrity Net Worth, by 2015 McCain became a contributor with Fox News. After that, John's daughter became a true household name.
Meghan lands a lucrative daytime television gig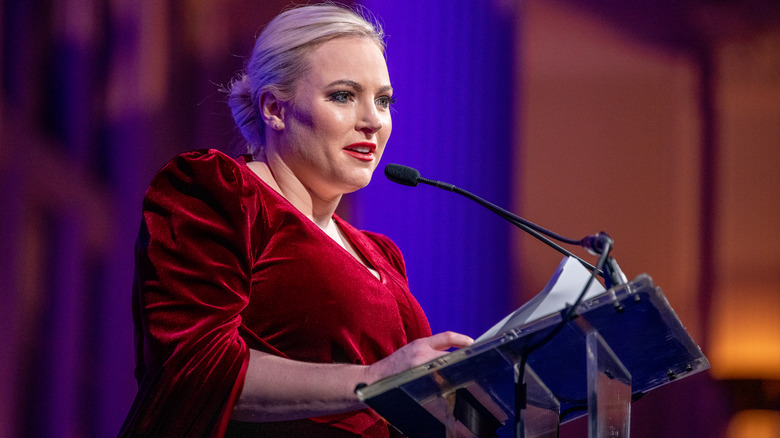 Roy Rochlin/Getty Images
In 2017, Meghan McCain became one of the permanent co-hosts of the longtime ABC daytime talk show, "The View," according to Celebrity Net Worth. The show had always been known for having one conservative woman on the panel to counter the views of the more liberal hosts – and McCain became that woman. Her outspoken attitude and unique views turned her into an instant headline maker.
In 2019, McCain had an emotional time on the show when she revealed that she had a miscarriage and wrote a piece for The New York Times on the experience called "What I Learned From My Miscarriage." Viewers also got to experience her joy when she became pregnant again and went through much of her pregnancy on screen before giving birth to a daughter named Liberty in September 2020. The child is her and her husband Ben Domenech first child together. 
With her best-selling books and cable news contributor gigs, as well as a co-hosting position on a popular daytime talk show paying her a salary of $3 million a year, McCain's net worth as of this writing is $10 million.