Why This Former Victoria's Secret Model Is Fuming Over The Brand's New Image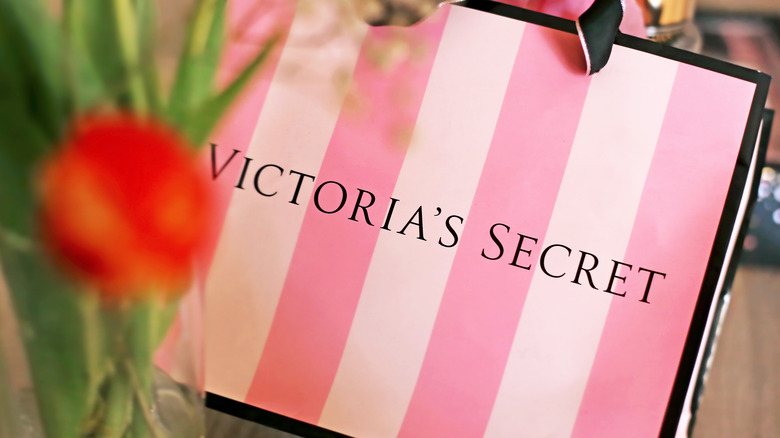 Shutterstock
Victoria's Secret always makes headlines. From their annual runway show to their clothing stores and their supermodels — their Angels — the clothing company always gets people talking. Most recently, Victoria's Secret announced the end of their Angels brand, which comes after years of cultural criticism aimed at the company's exclusionary, non-inclusive clothes and practices (via Insider). The company's consistent presence in the press has even made some hesitant to purchase from them. 
According to Insider, Victoria's Secret CEO Martin Waters said that the brand's Angels weren't "culturally relevant" anymore, which reflects greater society's push towards equality in representation. The Angels lacked representation not only in body image but also in gender representation, with transgender models struggling to break into the company's annual fashion show for many years. In fact, according to the Daily Mail, the company didn't hire a transgender model for the first time until 2019, which immediately prompted then-Chief Marketing Officer Edward Razek to resign from his position.
This former Victoria's Secret Angel is speaking out about the company's practices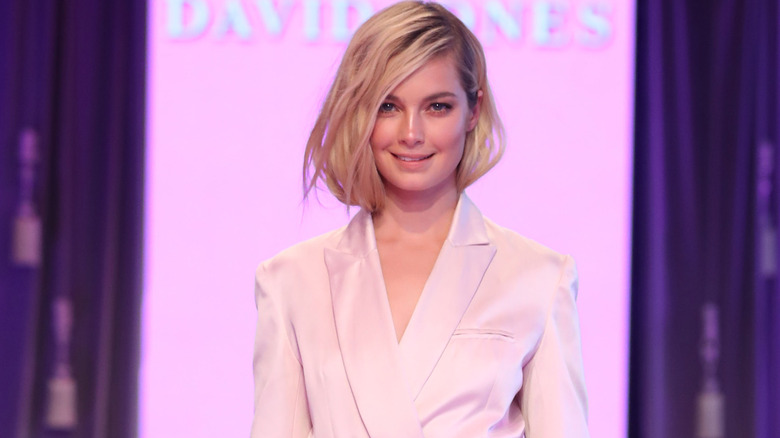 Mark Metcalfe/Getty Images
Victoria's Secret is in the midst of a series of changes to rebrand itself, including hiring new, diverse brand representatives such as actor Priyanka Chopra according to Insider, but at least one Angel is speaking out. Model Bridget Malcolm took to TikTok to share her story from her time with the company. According to the Daily Mail, she revealed that she was underweight when working with Victoria's Secret and used her old bra sizes as examples.
The 29-year-old model displayed her old 30A cup bra on TikTok before showing her current 34B cup bra, which she described as "healthy." Malcolm's old bra came from the company's 2016 show, and since then, Malcolm has been working on herself. Malcolm is also not seeing Victoria's Secret new initiatives as enough. As described by Insider, the company is hiring a collective of seven diverse women to represent them, but after so many years of lacking any change or representation, Malcolm referred to this as "performative allyship" and as being "too little too late."
Malcolm feeling this way is understandable. After beginning to work on herself and her health and body after the 2016 show, Malcolm was refused by Edward Razek to walk in the 2017 show. "He said 'my body did not look good enough,'" Malcolm shared on TikTok. Malcolm ultimately summarized her experience by saying that Victoria's Secret promotes an unhealthy lifestyle, which makes her stance now completely reasonable and understandable. Now, Malcolm is healthier and happier in her skin and life, and it seems like she's thriving.