Criminal Charges Against The Trump Organization May Be Filed Sooner Than You Think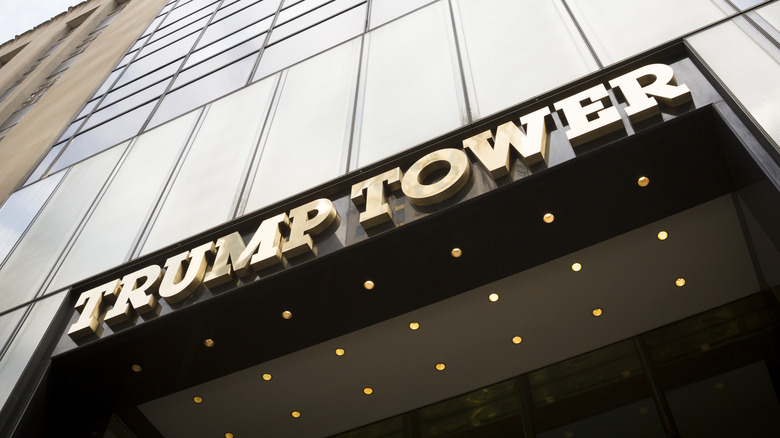 Shutterstock
It's taken Manhattan District Attorney Cyrus R. Vance Jr. almost three years to get here. But by Thursday, The Wall Street Journal broke the news that the Trump Organization and its chief financial officer, Allen Weisselberg, can expect to be charged for tax-related crimes. 
Both entities will likely be charged for dodging taxes on perks that include cars and luxury apartments, as well as eye-watering private school tuition fees worth tens of thousands of dollars. These gifts are taxable because they are considered a form of compensation (via CNN), as spelled out in an IRS guide to fringe benefits. The defendants are expected to appear in court on Thursday afternoon. 
News that the Trump Organization would be charged came after company lawyers met with prosecutors twice — late last week, and again on Monday – to try and convince them not to file charges against the company. One Trump lawyer, Ron Fischetti, warned that former President Donald Trump, who left the day-to-day operations of the company in the hands of Weisselberg and his sons Don Jr. and Eric, is seeing red over what he considers to be "a continuation of the greatest Witch Hunt in American history."
"Mr. Trump is outraged that they are still going after him by going after his company where he has loyal employees for decades," Fischetti told NBC.
Tax evasion charges are just the first step for New York prosecutors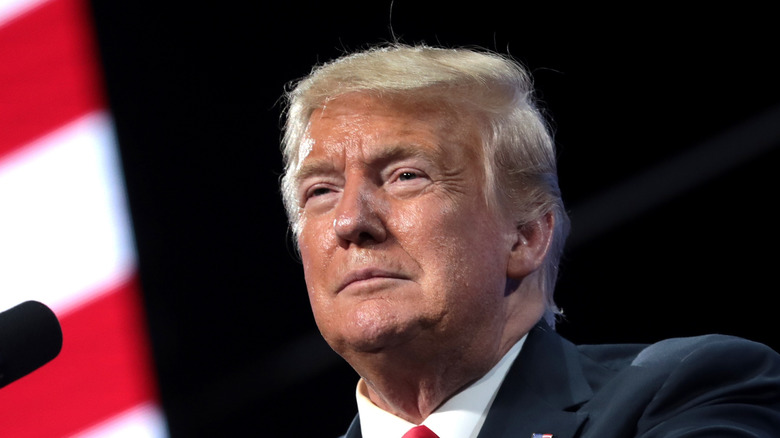 Shutterstock
Donald Trump's lawyers had tried to convince prosecutors that slapping criminal charges on a company over perks and compensations wasn't exactly the thing to do. But as The Wall Street Journal points out, New York prosecutors aren't just looking at the Trump Organization's benefits practices. What they really want to know is whether the company and its officers engaged in fraud by manipulating the value of different property assets for tax, loans, or insurance purposes. Undervaluing or over-declaring the value of a property can save money or generate an income, creating financial windfalls for any company and its senior officers — and the Trump Organization would be no exception to that. 
While Allen Weisselberg is expected to face a New York court on Thursday, one person who we won't be seeing is the former president himself. "They [prosecutors] just said, 'When this indictment comes down, he [Donald Trump] won't be charged. Our investigation is ongoing,'" Fischetti said on Monday (via Politico). 
But Trump's former personal lawyer, Michael Cohen, who served time for campaign finance crimes and tax evasion, has said that could still change. "I have been before the district attorney 10 times, and I know the documents that they have. The areas that they're pursuing," he said. And he fired a warning salvo at Trump's business camp, saying prosecutors have other evidence that could eventually lead to a Trump indictment (via New York Daily News).