Is This How Princess Diana's Mother Really Felt About Her Marrying Prince Charles?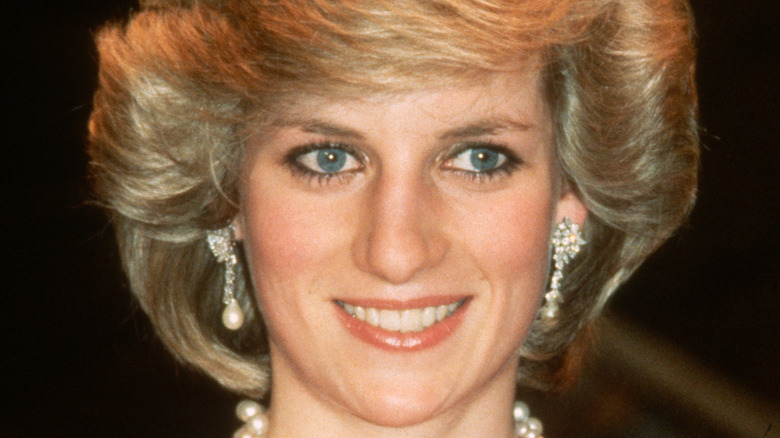 Anwar Hussein/Getty Images
Princess Diana and Prince Charles had one of the most famous and talked about marriages of all time. The couple met in 1978 when they were introduced through Diana's older sister, Sarah Spencer (via Insider). However, Diana was only 16 years old at the time. "I remember thinking what a very jolly and amusing and attractive 16-year-old she was. I mean, great fun, and bouncy and full of life and everything," Charles said during a 1981 interview of his first meeting with Diana.
Three years later, their paths crossed again and they eventually began dating. The couple had a short courtship before announcing their engagement in February 1981. A few months later in July, the couple tied the knot. The royal wedding was broadcast in 74 countries and reportedly watched by an estimated 750 million people worldwide. In addition, over half a million people stepped out in London to show support for the Prince and Princess of Wales, per Insider.
Charles and Diana welcomed their first child, Prince William, nearly one year after their wedding, and their second son, Prince Harry, in September 1984. Sadly, the pair's marriage started to deteriorate, and by 1987 the press began reporting on their rumored relationship issues.  After years of speculation, Charles and Diana officially divorced in 1996, just one year before the princess tragically died in a car accident. Sadly, it seems that Diana's mother may have predicted the couple's marital woes.
Princess Diana's mother voiced concerns about her marrying Prince Charles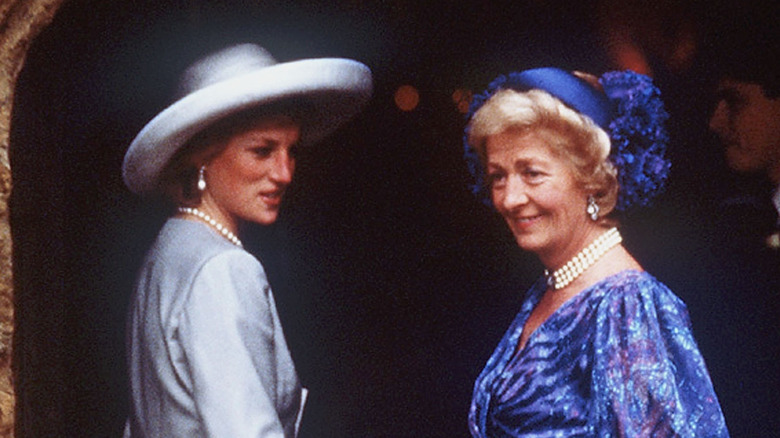 Anwar Hussein/Getty Images
According to Vanity Fair, Princess Diana's mother, Frances Shand Kydd, wasn't a big fan of her young daughter marrying the much older Prince Charles, despite the fact that Diana could eventually become queen. Frances reportedly warned Diana about rushing into the marriage. Frances even supposedly believed that the marriage wasn't a good match because of the parallels that she noticed between Charles and Diana's relationship and her own first marriage.
According to royal author Tina Brown, Frances spoke with Diana to voice her concerns about her relationship with Charles. Brown reveals that Diana said, "Mummy, you don't understand. I love him." Frances then replied, "Love him, or love what he is?" To which Diana said, "What's the difference?"
Cheat Sheet notes that Diana later spoke out about the issues her marriage caused with her mother. "My mother let me down terribly with the wedding," Diana told royal author Andrew Morton. "She kept crying ... Saying that she couldn't cope with the pressure. I didn't speak to her for three or four years afterwards. She drove me mad ... It was me that was being strong and her sobbing the whole time," Diana said. The outlet also revealed that Diana clashed with her mother again following her divorce from Charles. Frances allegedly didn't like the men that her daughter chose to date afterward, and the pair were reportedly not on speaking terms at the time of Diana's tragic death.