Will Kevin Federline Really Make This Request Before Britney Spears' Conservatorship Ends?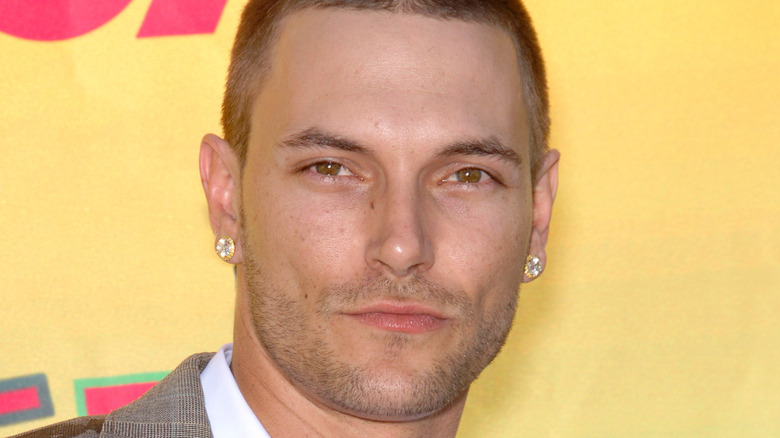 Shutterstock
Britney Spears' ex-husband Kevin Federline has weighed in on the singer's conservatorship controversy by reportedly voicing his concerns over the idea of Spears regaining full control of her life "without any expert evaluation" (via The Independent).
Federline's thoughts on the matter were revealed by divorce lawyer Mark Vincent Kaplan who explained to Page Six that Kevin's concerns were in relation to decisions made regarding Spears' medical care. "I've seen it reported that Britney wants [the conservatorship] terminated without any expert evaluation." He continued, "One thing that I can imagine will engender a further dialogue should it be terminated is that I know she had revealed in the statement she made that she had been put on lithium, and I think, as you can imagine, lithium is regarded as a very powerful psychotropic medication."
In the statement to Page Six, Kaplan added that a prescription of lithium would suggest that there must have been "some condition or basis for that to be deemed an appropriate."
"So, if the conservatorship were to end and even more so to be terminated without an exit evaluation, I'm sure that Kevin would at least want to know what the conditions were that gave rise to her being prescribed that, and Kevin would probably have to engender some dialogue along those lines at some point in time if that were to occur," he added. 
Kevin revealed his thoughts on Britney's conservatorship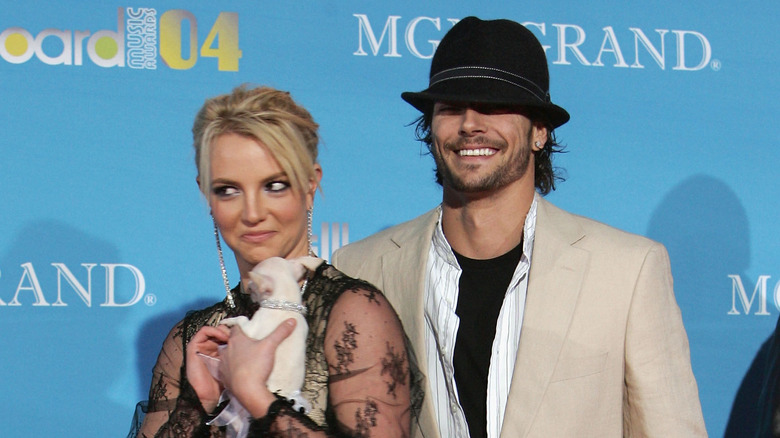 Frazer Harrison/Getty Images
Per The Independent, divorce lawyer Mark Vincent Kaplan continued on to say that Kevin Federline found it "distressing" to see his ex-wife be in "distress." 
"Kevin really has no inside information about what goes on inside of the conservatorship, but obviously if Britney is in a healthy and good and strong place, that's great. He wants her to be happy and healthy," the statement concluded. Speaking to Entertainment Tonight, Kaplan also revealed that Federline believes Spears' conservatorship should come to an end if "it's having a deleterious effect and detrimental effect on her state of mind." He continued, "He supports her having the best environment for her to live in and for his children to visit with their mother in."
Federline and Spears tied the knot back in 2004 and split three years later in 2007. The pair share two children together, Sean Preston and Jayden James. Federline currently has primary custody over the teenagers.