General Hospital Star Stuart Damon's Net Worth At The Time Of His Death May Surprise You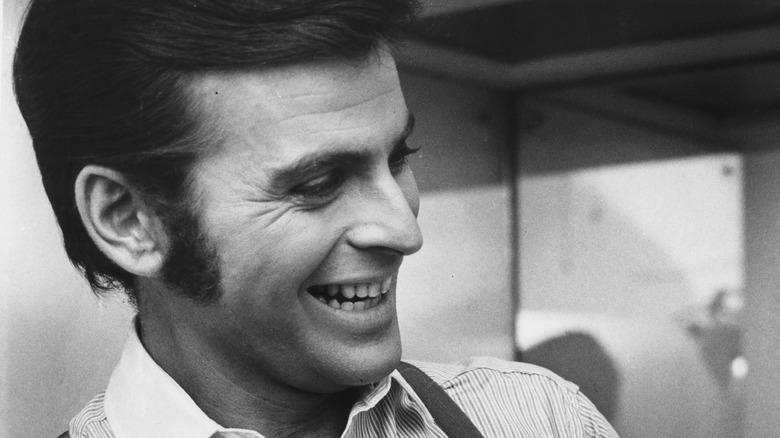 Central Press/Getty Images
"General Hospital" actor Stuart Damon sadly passed away Tuesday at 84, leaving behind a thirty-year legacy as Dr. Alan Quartermaine on the beloved show (via USA Today). Fans remembered their favorite on-screen doctor as his fellow cast members shared their treasured memories of the actor, showcasing both his kindness and serious talent. New York City-born and a Broadway veteran, Damon is remembered for getting his big break in the 1965 CBS musical production of "Cinderella," going on to star in countless shows and films. With a stunning career that spanned six decades (via IMDb), it's no wonder Damon's net worth was seriously impressive at his time of passing.
"The Sisterhood of the Traveling Pants" star Amber Tamblyn wrote a tribute on Twitter for Damon, who played her on-screen father on "General Hospital" for seven years. Tamblyn wrote, "[Damon] was the most kind, wonderful, loving, supportive person. He always made me laugh and made me feel safe on set. I love you, Stewy." Sean Kanan, who also played Dr. Quartermaine's son on the iconic show, wrote on Twitter that Damon's "zany sense of humor and talent" was unforgettable. Meanwhile, "General Hospital" executive producer Frank Valentini tweeted that "Stuart was an absolute legend of our industry and he'll be sorely missed." 
With true fans paying tribute to Damon's "captivating" and "magnificent" talent, it's clear the actor was beloved by viewers and the industry alike. With an extraordinary career under his belt, it's no wonder the "General Hospital" star's net worth was truly shocking.
All about the late Damon's legendary career
Damon's television career got its start in 1962 when he played Lieutenant J.G. Marks in the hit show "Naked City." The actor went on to star in CBS's "Cinderella" as the handsome prince in 1965, and later on in the television mini series "The £1,000,000 Bank Note" (via IMDb). A starring role as Craig Stirling in the series "The Champions" followed, where he appeared in more than 30 episodes. Later shows include "The Adventures of Black Beauty," "Space 1999," "Yanks Go Home" and "Fantasy Island," spanning the '70s and '80s as a mainstay television actor.
Damon appeared on "General Hospital" as Dr. Quartermaine since 1977, nominated for seven Daytime Emmys for the role, and finally winning in 1999 (via USA Today). Although his character was killed off in 2007, Damon continued to appear as a ghost on the show until 2013. The actor starred in other soaps like "Port Charles," "Days of Our Lives," and "As the World Turns," cementing his career as a soap opera star.
Everything you need to know about Damon's net worth
It wasn't just Damon's sixty-year career that got him a hefty net worth — the actor also went into real estate in Beverly Hills, making him a double-edged success story. As Damon explained to Inman, "recognizability" is important in real estate, capitalizing on his fame to make other sources of income. Saying he once thought "General Hospital" would be a "13-week gig," the actor eventually started a real estate company with his son, buying, renovating and selling properties together. Coining the company the Damon Group, the actor-realtor said he didn't expect the profession to be "as time-consuming as it is," and actually attributed his success to his acting experience. He revealed, "the biggest parallel to real estate and having been an actor is I've learned to think on my feet, especially having been on a soap for so long."
So what did acting and real estate mean financially for the actor? As per Biography Daily, Damon's net worth was estimated at $2 to $4 million — an impressive sum to say the least. Survived by his wife Deirdre Ottewill and their children Jennifer and Christopher, per Variety, it's clear Damon had a full, beautiful, and very comfortable life.