The Truth About The Huge Gift Ariana Grande Is Giving To Her Fans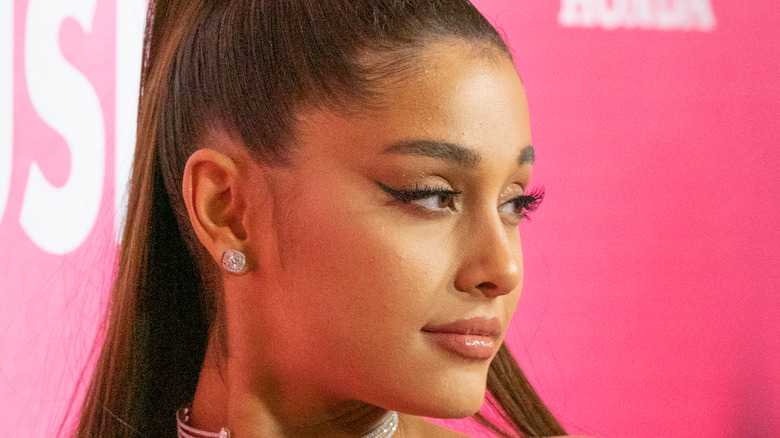 Shutterstock
It's no secret that Ariana Grande loves her fans more than the average celebrity. From adorable interactions with them on social media to even sharing music with them to gather opinions (via Cheatsheet), Grande fangirls over her fans just as much as they do to her. 
As many know, the connection she shares with her fans – the self-proclaimed "Arianators" – goes much deeper than social media interactions and sharing music. Indeed, Grande has been known to be very open and honest with fans about her mental health, and reciprocating this gesture by listening and responding to fans when they share their struggles. She is loudly supportive to LGBTQI+ issues and is an impassioned feminist, often taking breaks between belting out bangers to share her opinions and to denounce bigotry during shows and performances, per the New York Times.
Continuing her support of her fans, Grande has made a huge move towards supporting her Arianators in a way that no one could have predicted, yet is incredibly on brand for the young singer.
Ariana wants to give fans to chance to better their mental health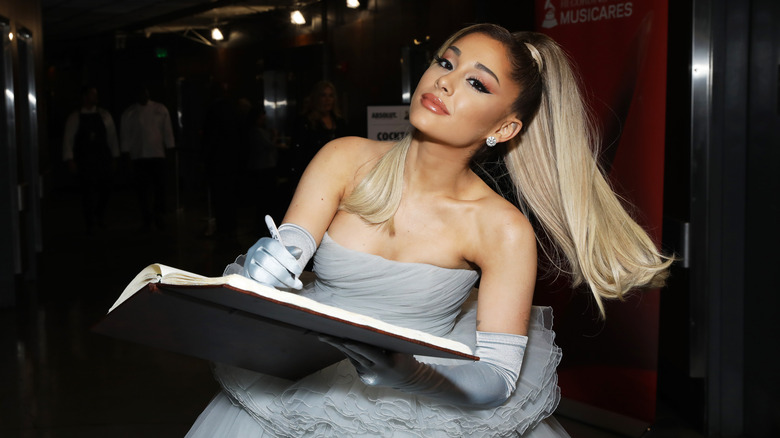 Robin Marchant/Getty Images
According to a post that Ariana Grande shared on Instagram on June 29, the singer is partnering up with therapy company BetterHelp to offer free therapy to her fans amounting to $1 million. 
BetterHelp is a professional counseling service whose mission is to make therapy "accessible, affordable, and convenient" by offering services led by licensed, trained, experienced, and accredited psychologists to in-need clients. "While acknowledging that therapy should not be for a privileged few but something everyone has access to," she wrote in part, "and acknowledging that this doesn't fix that issue in the long run, i really wanted to do this anyway in hopes of inspiring you to dip a toe in, to feel okay asking for help."
Mental health is a topic that Grande has always been very vocal about, shared via her music and social media. She has spoken openly about her own struggles with anxiety, depression, and PTSD, reportedly exasperated by various traumatic life events including the Manchester Arena Bombing (via Page Six) and the death of her ex-boyfriend, Mac Miller. 
During May's Mental Health Awareness Month, Grande discusses stigmas surrounding mental health using an infograph via Instagram. "Healing isn't linear, fun, quick or at all easy but we are here and we've got to commit to making this time as healthy, peaceful and beautiful as possible," she wrote in the caption. "The work is so hard but we are capable and worth it. sending so much love and strength."
BetterHelp doubled Ariana's $1 million contribution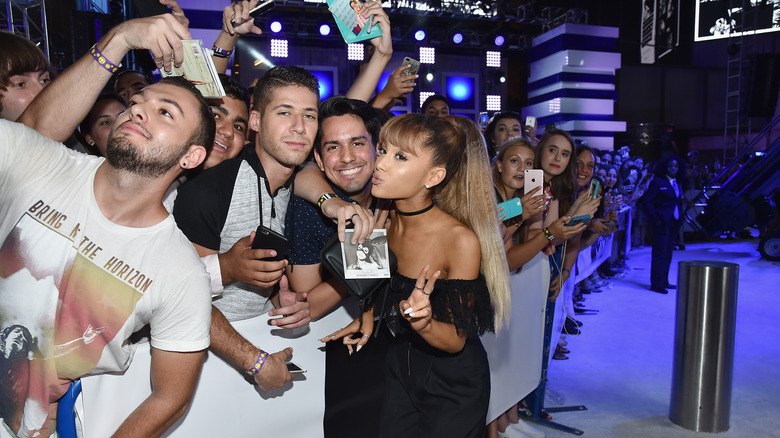 John Shearer/Getty Images
Ariana Grande's collaboration with BetterHelp will give away $1 million worth of therapy to her fans, which the "Positions" singer couldn't be more thrilled to share. 
"I hope that you'll take advantage of this opportunity and go to betterhelp.com/ariana to be matched with a licensed therapist for one free month. after that, you'll have the choice to renew and continue," she wrote in the Instagram caption. "I so hope that this will be a helpful starting point and that you'll be able to build space for this in your lives and continue! healing is not linear or easy but you are worth the effort and time, i promise! thank you so much to @betterhelp and i can't wait to do more work together."
But if you thought the offer couldn't get any sweeter, BetterHelp went ahead and announced that they would be doubling the offer, making the donation $2 million, instead. You can go to https://www.betterhelp.com/ariana/ for the chance to win yourself free therapy sessions, paid on behalf of Grande, herself. But even if you don't end up winning, simply signing up will give you a big discount. 
Per the New York Post, those who sign up for the offer will receive one month of therapy for free and can renew their offer through BetterHelp with a 15% discount for the second month.