Trump CFO Allen Weisselberg's Surprising Net Worth Revealed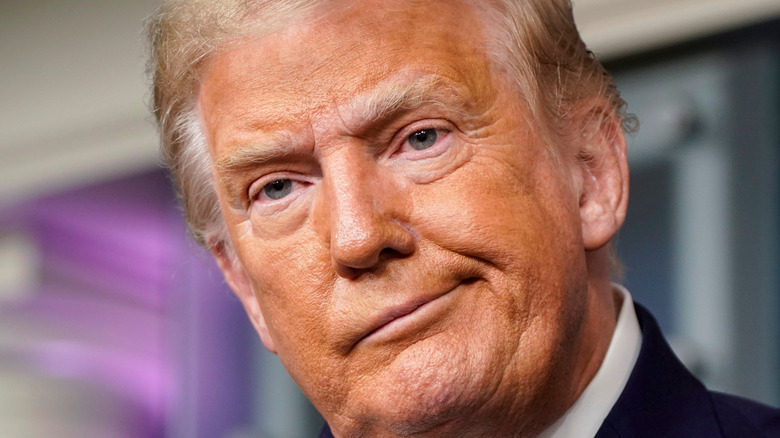 Shutterstock
Various news outlets, including The Wall Street Journal, have reported that the Trump Organization and its chief financial officer, Allen Weisselberg, are expected to be charged with tax-related offenses as soon as today, prompting many to take a closer look at Weisselberg and his finances. Some publications, including The Washington Post, speculate that Donald Trump's long-time financial chief could be the individual who leads to criminal charges against the former president.
Weisselberg, 73, began working with the Trump family in the 1970s as an accountant for Fred Trump, Donald trump's father (via CNN). He has served as controller of Trump's finances for the former president's entire professional life. His name was frequently mentioned during Congressional hearings against Trump as someone who might have access to evidence to incriminate Trump in illegal activity. With ties to one of the wealthiest families in America, it's easy to wonder how much the Trump Organization's CFO himself makes.
Allen Weisselberg's net worth is estimated to be in the billions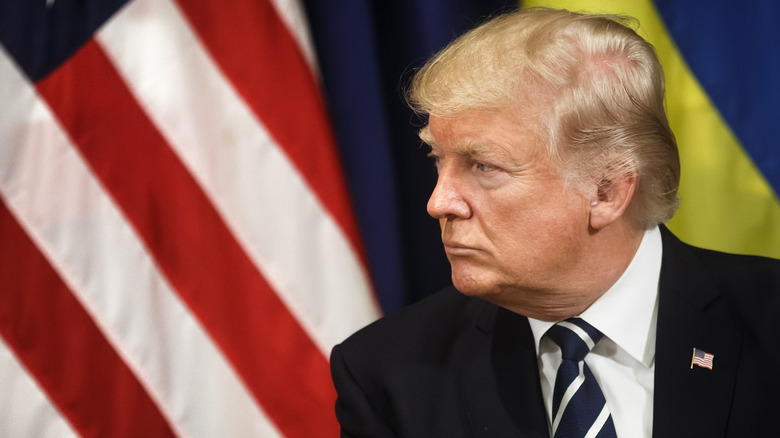 Shutterstock
The earnings of Allen Weisselberg, CFO for the Trump Organization, have not been publicized, but Hive News estimates his net worth to be in the billions. The financial advisor owns numerous real estate properties in the United States, including a ranch-style-house in New York and vacation home in Florida. His career as an accountant began in the '70s, and a decade later, Weisselberg was in charge of the Trump family's finances. The Trump Organization has grown to encompass high-end hotels, residential real estate, office buildings, golf clubs, merchandise, and entertainment franchises, according to its official website.
In 2020, Forbes reported that the Trump Organization earned nearly $2 billion in revenue in less than four years while Donald Trump was president, indicating Weisselberg likely had a sizable salary throughout those years alone. According to The Associated Press, the Trump financial advisor came under the scrutiny of prosecutors partly because of his son's questionable use of a Trump apartment at little or no cost. His son, Barry Weisselberg, helped manage Trump properties, and his ex-wife has cooperated with prosecutors in releasing tax records and other documents. Once those documents are released to the public, it's likely the elder Weisselberg's total net worth will be revealed. Until then, we can only estimate — it's a lot.