Bebe Rexha Speaks Out About Her Weight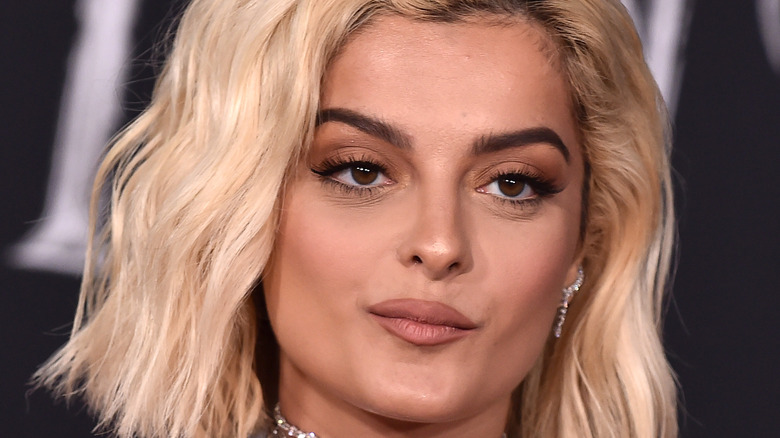 Shutterstock
If there is one celebrity who isn't afraid to push forward a body positive agenda, it's Bebe Rexha. In the past, the singer has slammed critics that trolled her after she was photographed wearing a bathing suit, saying in part, "I'm trying to be healthy and respect what God gave me."
Now, the star is opening up about her weight in a new body-positive post to TikTok (via Today). "How much you think I weigh?" she captioned a video of herself strutting around in lingerie. Rexha then notes it's none of anyone's business how much she weighs, but goes on to declare, "Let's normalize 165 pounds."
On Twitter, fans largely reacted with gratitude to Rexha for posting this video, with one tweeting, "that s**t made me feel so much better about myself."
This is far from the first time the singer has commented specifically about her weight, tweeting in 2019, "I don't give a two s***s about what people think about my weight. I care about what I think about my weight." Still, Rexha is also human, noting in 2018, "I've always felt insecure about my body and weight."
Bebe Rexha admits body confidence is not always easy
In 2019, the singer also talked about her struggle with self acceptance with Health, admitting, "Ever since I was little, I've been thicker. When I first got signed to one of my deals, my managers were like, 'Are you ready to get into boot-camp shape?' I was like, 'Sure! What does that mean?' They told me to lose 20 pounds, and it kind of messed me up. I went through a point of really not liking myself, and I still have my moments — but I just started trying to be nice to myself and doing things every day."
But as the "Better Mistakes" singer told People in May, "I've learned that you have to be your own cheerleader."
Taking to Instagram, Rexha also recently shared a video of herself from all angles while wearing a bathing suit. Her caption echoed the important message about body positivity that she is clearly very intent on spreading to her fans, with the star writing in part, "I WANNA SEE YOUR REAL BODIES. YOU ARE BEAUTIFUL. THICK. SKINNY. CELLULITE. STRETCH MARKS. FOLDS."