Britney Spears' Conservator Jodi Montgomery Speaks Out About Jamie Spears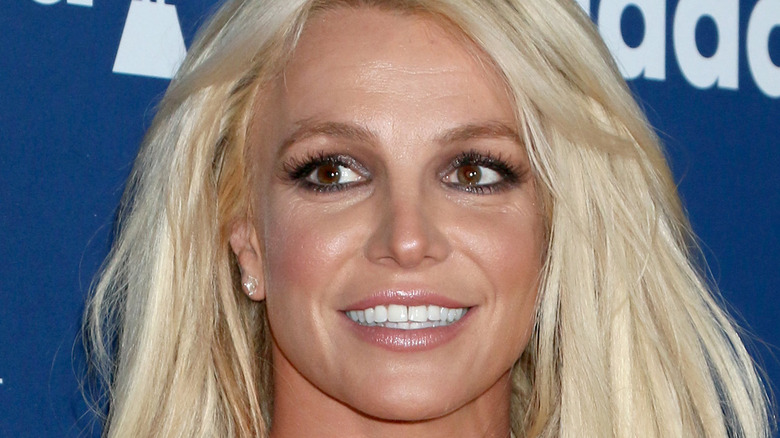 Shutterstock
The controversy surrounding Britney Spears' conservatorship shows no signs of letting up, and now her conservator has hit back against claims made by the pop legend's father. Yesterday, Jamie Spears filed legal documents in which he blamed Jodi Montgomery — Britney's conservator and care manager — for his daughter's "difficulties and suffering," per People. Jamie submitted documents in which he expressed concern that Montgomery does not reflect his daughter's wishes, and made it clear that he has not acted as her conservator since September 2019. 
One of the documents, as filed by Jamie's attorney Vivian Lee Thoreen, declared that "Ms. Spears told the Court on June 23 that she opposed being under a conservatorship and revealed her ongoing disputes with Ms. Montgomery about her medical treatment and other personal care issues. These statements contradict the notion that Ms. Spears would seek to have Ms. Montgomery appointed as her permanent Conservator of the Person." For her part, Montgomery said in a statement that she would be presenting a care plan to the court that would provide "a path to terminate" the conservatorship. 
Jodi Montgomery claims she's never impacted Britney Spears' personal choices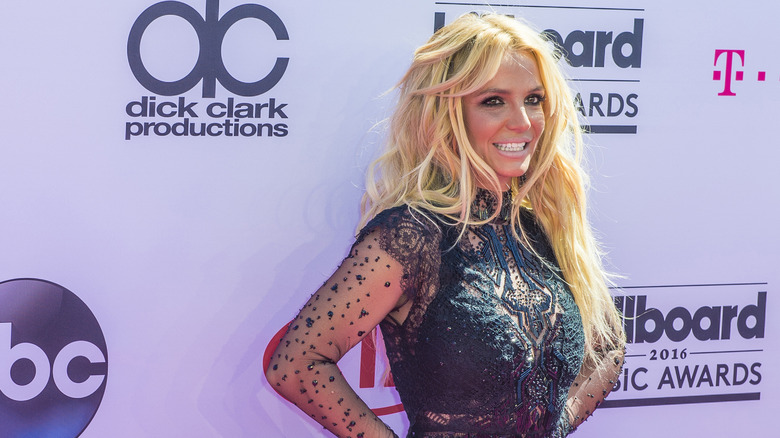 Shutterstock
According to the documents filed by Jamie Spears, Jodi Montgomery's nomination as conservator had never been signed by his daughter, but all of her "day-to-day personal care and medical treatment" had been handled by Montgomery (via People).
Montgomery disputed many of Jamie's claims, however, with her attorney explaining in a statement that he has to approve any expenditures made for Britney. "Practically speaking, since everything costs money, no expenditures can happen without going through Mr. Spears and Mr. Spears approving them. Ms. Montgomery has advocated on Britney's behalf for any expenditures that Britney has requested as well as for expenditures recommended by Britney's medical team." 
One of Britney's claims in particular got a lot of attention: that she was being prevented from getting married and removing her IUD, allowing her to have more children (via The Guardian). Her father claimed that he'd never prevented her from getting married, and did "everything in his power to support and care for Ms. Spears' well-being and personal decisions including marriage," while Montgomery's statement read that "Britney's choice to marry and to start a family have never been impacted by the conservatorship while Ms. Montgomery has been conservator of the person."