Is Britney Spears' Father Trying To Shift The Blame For His Daughter's Lack Of Freedom?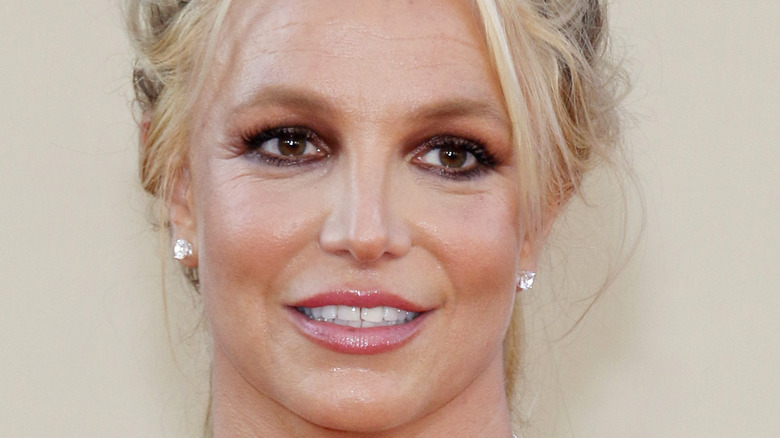 Shutterstock
Britney Spears is known not only for her iconic and record-breaking music career but also her years-long conservatorship battle with her father, Jamie Spears. Britney detests her conservatorship and wants her freedom back, but her father wants her conservatorship to remain intact. However, another conservator, Jodi Montgomery, has been in the picture since 2019.
According to Hollywood Life, Montgomery first entered the scene when Jamie Spears experienced a health issue in 2019. She stepped in temporarily as conservator over Britney, and since then she has remained conservator over Britney's person, while Jamie returned as conservator over Britney's finances. Britney, though, wants to be completely free. "I feel ganged up on, I feel bullied, and I feel left out and alone. And I'm tired of feeling alone," Spears said in a June 2021 hearing (via NPR).
While it's clear that Britney wants to be free, it's unclear if her father, Jamie, is willing to let her loose — or own up to his side of the battle.
This is why Jamie Spears blames Jodi Montgomery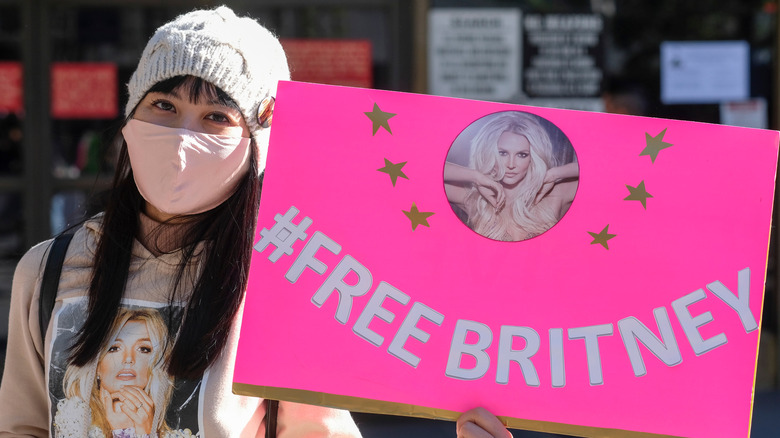 Shutterstock
Jodi Montgomery may have only entered Britney Spears' lengthy conservatorship battle two years ago, but that isn't stopping Jamie Spears from blaming Britney's struggles on her. In Britney's recent hearing, she explained that she wants to have another child and marry her boyfriend, Sam Asghari (via NPR). "All I want to do is own my money and for this to end," the "Toxic" singer said.
According to Us Weekly, Montgomery has zero say in Britney's financial matters and has to receive permission from Jamie before she does anything. Legally, then, Montgomery cannot be blamed for financial disputes between Britney and the conservatorship. Jamie, however, blames Montgomery, saying that he has had no control over her everyday matters in two years. He said he was "greatly saddened to hear of his daughter's difficulties and suffering, and he believes that there must be an investigation into those claims" (via Us Weekly).
One issue raised in Britney's hearing is that the singer has had an IUD implanted in her that she didn't want (via NPR). This is the reason she can't have any children at the moment, and it's a reason for which Jamie is saying Montgomery should be investigated (via Us Weekly). Because he's allegedly had no say in her life bar her financials for a few years, Jamie says everything that Britney brought up at her hearing is the fault of Montgomery alongside Britney's attorney, Samuel Ingham. Still, Montgomery claims to be a huge advocate for Britney and her life, so the matter remains a he-said-she-said dispute with Britney stuck in the middle.