The Truth About Erika Jayne And Scooter Braun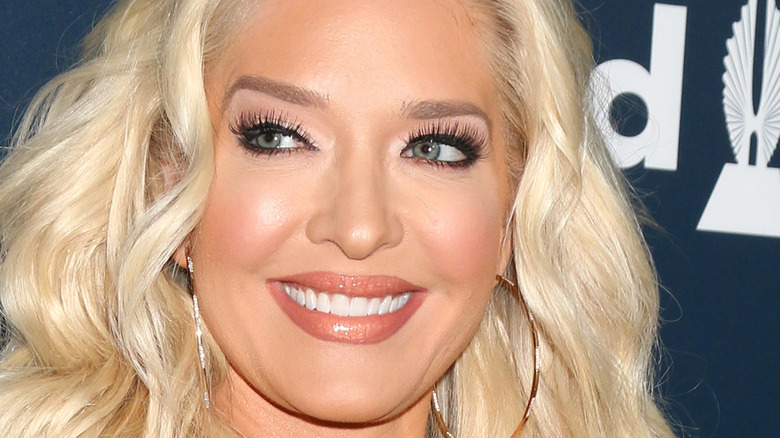 Shutterstock
When celebrities split, the first reaction is generally sadness and sympathy — followed almost immediately by gossip over potential new love interests. Sometimes the speculation turns out to be true (yeah, we're looking at you, Ben Affleck and Jennifer Lopez). Other times, the rumors should be taken with a Texas-sized grain of salt. 
The latter appears to apply in the case of Erika Jayne. The "Real Housewives of Beverly Hills" star is in the midst of a messy divorce from estranged husband Tom Girardi, per US Weekly. To complicate matters, she and Girardi are also embroiled in a separate lawsuit in which Girardi and his law firm are accused of embezzling funds meant for plane crash victims they were representing. (The suit also claims that their divorce is just a front to keep their assets from going to the plaintiffs.) 
Since the reality star filed for divorce in November 2020, plenty of whispering has been going on about alleged rebound hookups. One of the juiciest rumors was that Jayne had been quietly seeing Scooter Braun, the A-list manager whose clients include Ariana Grande and Justin Bieber, per Distractify. But Jayne was quick to put that rumor to rest on the most recent "Housewives" episode. 
Jayne says she and Scooter haven't seen each other in years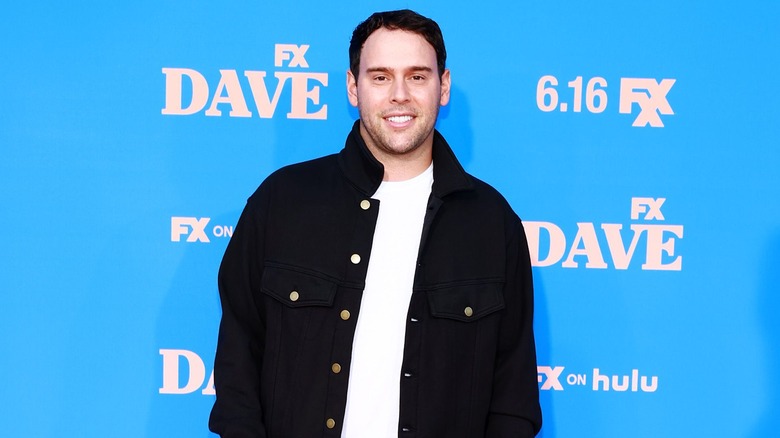 Matt Winkelmeyer/Getty Images
Per Page Six, Jayne was grilled by fellow Housewives about her supposed new love interest. Garcelle Beauvais asked, "Okay: Scooter Braun. What's happening with him? Were you in a sex shop?" to which Jayne flatly said, "No." She later followed up by addressing reports that she was being linked not only with Braun, but also with Gleb Savchenko, her dancing partner during her stint on "Dancing With the Stars" in the show's 24th season.  "I haven't seen either one of them in four and a half, five years," she asserted, adding, "It's silly as f***."
A source confirmed to the paper that indeed, Braun and Jayne haven't been in touch since the time they met at a political event some years ago. Braun has also been married to Yael Cohen since 2014.
In a later "Housewives" segment, Jayne focused on her contentious relationship with Girardi, some 20 years her senior. While he treated her to an extravagant lifestyle, she said, he was cold and unloving as a partner. She admitted that Girardi was upset over being served divorce papers without warning, and she doesn't expect the court proceedings to be pretty. "I know who Tom is. I know how mean and overly dismissive Tom is. I saw it for 22 years," she said (via The Guardian). "It's not like he's going to say, 'Oh great, hon, do you want the sofa?'"