Bad News For Erika Jayne In Her Legal Battle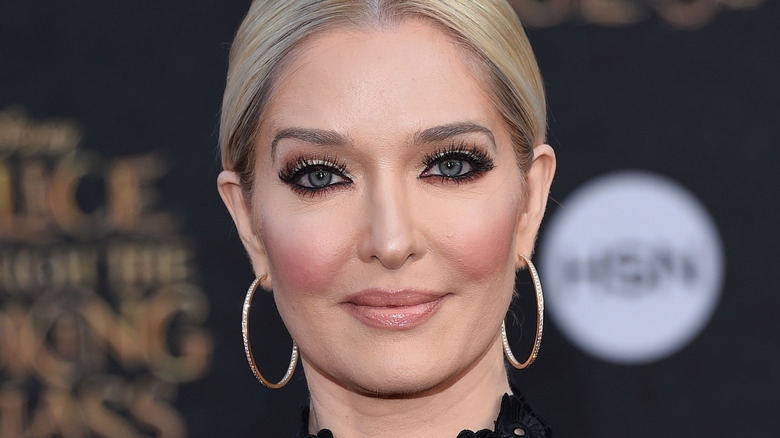 Shutterstock
"Real Housewives of Beverly Hills" star, Erika Jayne is set to head to court to undergo proceedings for her divorce along with the various embezzlement charges brought against her and her estranged husband, Tom Girardi. Earlier this week, Hulu released a documentary chronicling the couple's legal troubles called "The Housewife and The Hustler" that presented the entirety of the situation through the eyes of the victims who have lost money in the alleged scam. On the same day as the documentary's premiere, Erika Jayne lost her legal counsel.
According to People, the day the documentary aired on the streamer, her attorneys from Dinsmore & Shohl LLP requested removal from the case. The law firm representing her in her husband's chapter seven bankruptcy case officially filed paperwork to have themselves removed from the legal proceedings. The documents read, in part, "The relationship of trust and confidence that is essential to a properly functioning attorney-client relationship has broken down and, in the good faith assessment of counsel, the relationship is irreparable."
The outlet reports that the reality star's former legal team also explained "the potential consequences of not timely securing replacement counsel," and urged her to find new representation. Currently, the 49-year-old has not hired new attorneys.
The Housewife and the Hustler came out on the same day as the change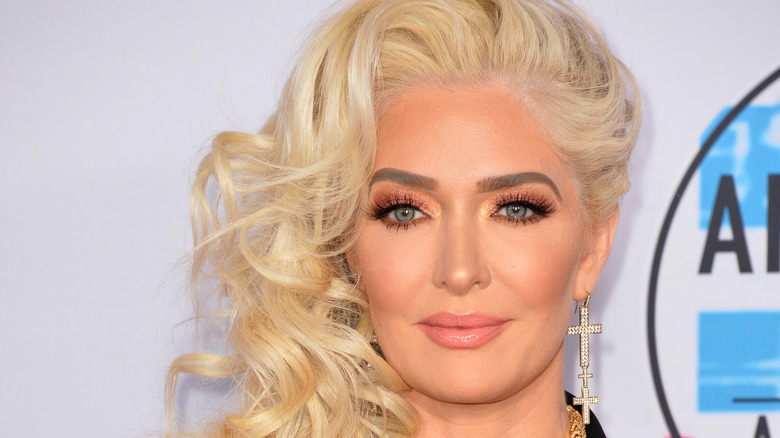 Shutterstock
While the "Pretty Mess" singer scrambles to find new attorneys, "The Housewife and the Hustler" continues to draw viewers on Hulu. In November of 2020, Erika Jayne filed for divorce from her husband of 20 years and the two were sued a month later for attempting to hide assets in their divorce, People notes. The new documentary focuses on this scandal as well as the clients that Girardi allegedly stole from via their settlement funds, Fox News reports.
A damning account of where the couple's money really came from, the episode also highlighted that the disbarred attorney had funneled money into EJ Global — his wife's company — and that she was listed as a secretary on one of his LLCs. However, the outlet notes, Erika Jayne has claimed that her assets were considered gifts and therefore should be considered "separate property". Making things even more complicated, the documentary appears to have made the case even more damning for the reality star and her husband.
Currently, the jury is out on whether or not Erika Jayne knew of Girardi's shady dealings and laundering of funds from his clients. In the documentary, Brandon Lowrey of Law360 explains, "[Tom and Erika are] together in these bankruptcy proceedings. A lot of these debts that they owe in bankruptcy proceedings, [they] owe together, possibly. It's going to be hard for her to say she didn't know that anything was going on."
Fox News also notes that the "Housewives" star has yet to be charged with any crimes, however, she is involved in the embezzlement case against her husband.