Scarlett Johansson Has A Good Reason For Avoiding Social Media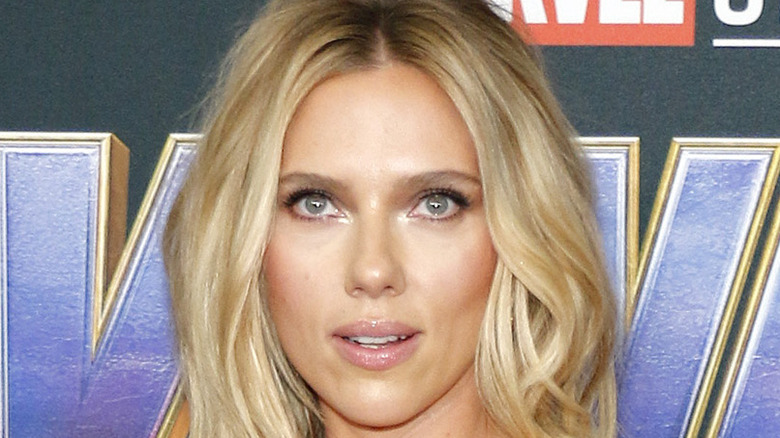 Shutterstock
Academy Award winner Scarlett Johansson started her acting career in 1992, when she was just eight years old (via Britannica). The MCU starlet was declared the world's highest paid actress in 2018 and is one of the most searched for actors online, and yet, fans are bound to find just the bare minimum on Johansson (via Micky).
Extra TV reports that in a 2011 interview with Marie Claire, Johansson was asked her thoughts on social media, to which she replied, "All of it drives me crazy. I don't understand this need to 'share.' We almost exploit ourselves in order to feel seen."  
The "Lost in Translation" star was quoted in an interview with Arianna Huffington in 2011 further explaining, "I don't have a Facebook or a Twitter account ... I can't think of anything I'd rather do less than have to continuously share details of my everyday life," (per Interview).
Scarlett likes to protect her privacy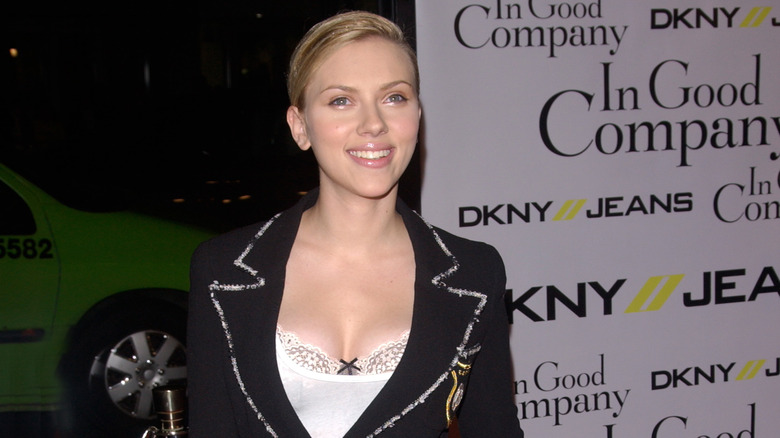 Shutterstock
According to Radar, in 2011, Scarlett Johansson was one of the targets of a celebrity cyber-hack job alongside Jessica Alba, Mila Kunis, and almost 50 other celebs. The photos of the "Black Widow" star are said to include some blurry images of her topless and of her backside, that were allegedly on her cell phone. \
According to the BBC, the FBI got involved, deeming the case "Operation Hackerazzi," and the culprit, a man named Christopher Chaney, was jailed for 10 years. Unfortunately, justice was served on a cold plate for Johansson as the publicized damage could not be undone.  
In an interview with Howard Stern, via The Independent, Johansson recalls how she felt when hacked, saying "It was absolutely shocking and devastating at the time ... It was such an invasion. I just felt like as a woman, I felt like it's such a degrading and awful thing to have to go through that."
There are many social media accounts that claim to be the official A-list actor, but according to Micky, Johansson denies them all. As of writing, the actress still appears to avoid such platforms.