Could This Be In Store For Britney Spears' Future?
Shutterstock
In June Britney Spears spoke publicly about her conservatorship for the first time. The pop star, who has been under a conservatorship for 13 years following a public breakdown in 2008 (via Harper's Bazaar), told a judge that she wanted an end to her legal restraints and that she deserves the freedom to make her own choices about her life (via New York Times). 
"I have the right to use my voice and take up for myself," Spears said during the hearing, revealing that she's been extremely unhappy about not being in control of her life. "I've lied and told the whole world, 'I'm OK, and I'm happy.'" she added. "I'm not happy. I can't sleep. I'm so angry it's insane, and I'm depressed. I cry every day."
During the hearing, Spears also claimed that she was forced to work when she didn't want to. "I worked seven days a week, no days off, which in California, the only similar thing to this is called sex trafficking — making anyone work, work against their will, taking all their possessions away," Spears stated. Now, speculation about a possible comeback tour is circulating.
A new Britney tour could be huge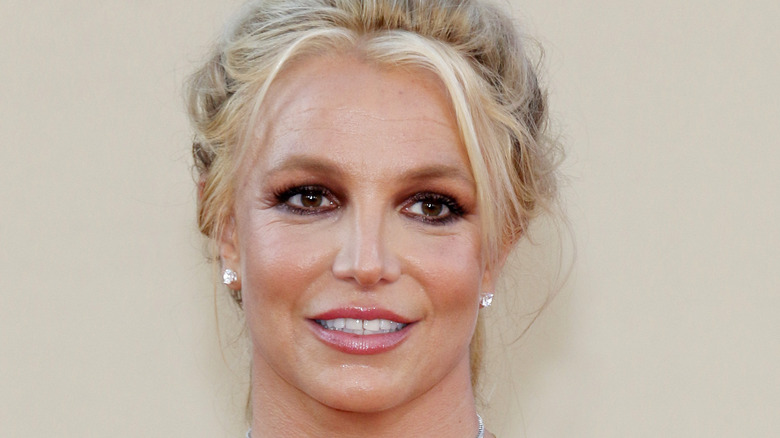 Shutterstock
According to the LA Times, Britney Spears' conservatorship battle is still up in the air. However, if a judge were to release the "Lucky" singer from the conservatorship, Spears would be free to make all the decisions about her life and her career. 
Following a hiatus from performing, Spears may decide to get back to business and tour again when and if she's free from the restraints of the conservatorship. Although the singer has made it clear that she's focused on her personal life at the moment, she's also stated that she's unsure about performing again, even though a comeback tour would likely be huge for the pop star.
Ray Waddell, president of Oak View Group Media, recently revealed that a new Spears tour would be "as big as she wants it to be," adding that "I think we've barely scratched the surface as to how big Britney Spears can be as a live artist." However, it remains to be seen if that's something the singer would be interested in. 
"I'm not sure if or when she will ever want to work again," Spears' manager Larry Rudolph said in 2019. "It's that simple ... I have one role in Britney's life. I'm her manager. She calls me if and when she wants to work. Other than that I'm not involved in anything else." For now, fans are focused on getting Spears released from her conservatorship and living a free and happy life. However, fans would also likely flock to a tour if the singer is so inclined.