This Is Who Inspired Raven Symoné To Lose Nearly 30 Pounds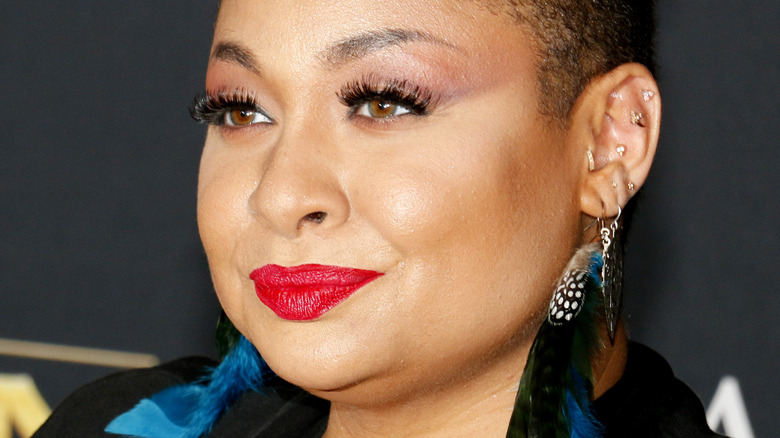 Shutterstock
From "That's So Raven" to "The Cheetah Girls," millennials grew up watching Raven Symoné grow and change as a person. Life post-Disney has been quite the adventure for the child star. Most recently, Raven Symoné shared that this is who inspired her to lose nearly 30 pounds. 
Speaking with E!, Symoné discussed her recent weight loss and credits her wife, Miranda Pearman-Maday, for inspiring her to make life changes. "This was because we want to have a life together," she shared in the interview (per E!). "She doesn't want to take me to an early grave and I want to make sure I am there for her in the best health possible."
Symoné first announced her weight loss in May of 2021, sharing a video to Instagram that shows her and Pearman-Maday in the car. "Pounds Down (Ear update)," she captioned the post. "Just sayin hi! Info about the pounds down journey/ear piercing/and moving." "You're incredible, honey," commented Symoné's proud wife at the time. "You're doing so good."
The former Disney star has been very open about her health and reasons for losing weight. Speaking with People, she explained that she received a lot of criticism for her weight in the past. "I love embracing your body," Symoné said, "[I was told] I was too big to be doing an hour-and-a-half concert: 'I don't know how she can dance being that big.'"
Raven Symone's marriage to Miranda Pearman-Maday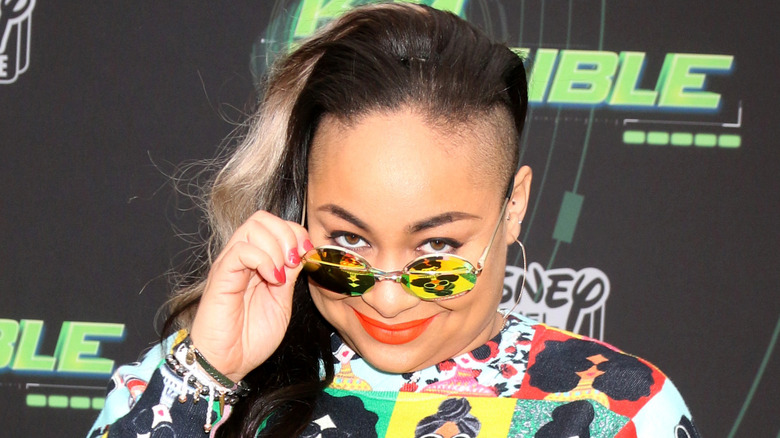 Shutterstock
Raven Symoné and Miranda Pearman-Maday announced on Instagram (via Page Six) that they were married in June of 2020, following a secret ceremony sharing a post captioned, "Got married to a woman who understands me from trigger to joy, from breakfast to midnight snack, from stage to home... love you Mrs. Pearman-Maday! Let's tear this world a new a–hole!!!" 
Since tying the knot, the two have been busy making plans for the future. "I want four kids. I want a big family," Symoné told ET. "I want to be able to make sure that the gatherings at the dinner table and the gatherings at holidays are full of excitement and fun." A single child won't do, she explained. "But if we just have one child, I feel like it's not enough distraction. I want a whole bunch of people in the house." Both Symoné and Pearman-Maday plan to carry children and have started the preparation process.
"They don't all have to come from our bodies, though, and I don't think they should," she explained, adding that they're going to wait a few more years before starting their family. It sounds like the pair are beyond excited for the future and they are supporting one another on the path that takes them there. We love to see it.