How Did Meghan McCain Really Feel During Her Time At The View?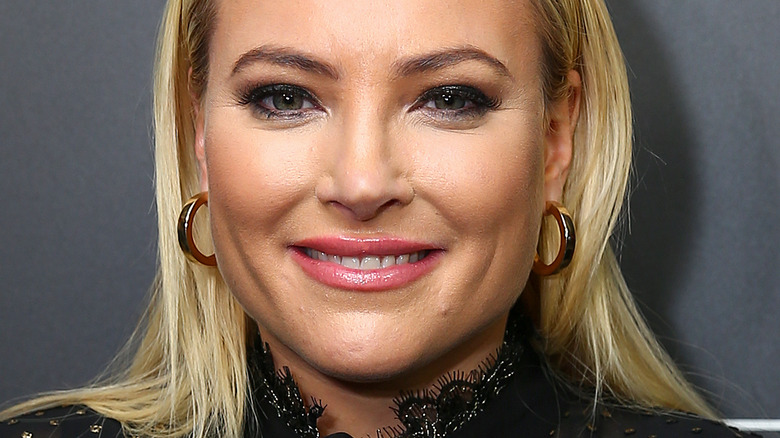 Tasos Katopodis/Getty Images
Meghan McCain announced her departure from daytime talk show "The View" on July 1, and her exit had everyone on Twitter talking. According to Variety, the host spent four years on the show, during which she provided plenty of memes and controversial moments. Known for her conservative beliefs, Variety also notes that McCain was the longest-running conservative host since Elisabeth Hasslebeck's 2003-2013 run on the series.
Her exit comes in the midst of her feeling attacked by her co-hosts. "ABC begged for her to stay [and] she said 'No — I'm done! I'm not staying anymore,'" someone close to McCain said (via PageSix). According to PageSix, McCain was also offered a "contributor role at ABC News" but declined it. She is said to have had enough of how she has been treated and doesn't want that treatment to extend past "The View," too. 
McCain's hurt feelings come from the reason she joined the show in the first place: her father. "It was my dad who encouraged me to do it. He said that I could never give up an opportunity to work on such an iconic show and to work with Whoopi Goldberg, and he was right," she said on "The View." "It was one of the last things he told me to do before he died," she concluded (via Good Housekeeping).
This is how Meghan McCain's family life factors into her leaving The View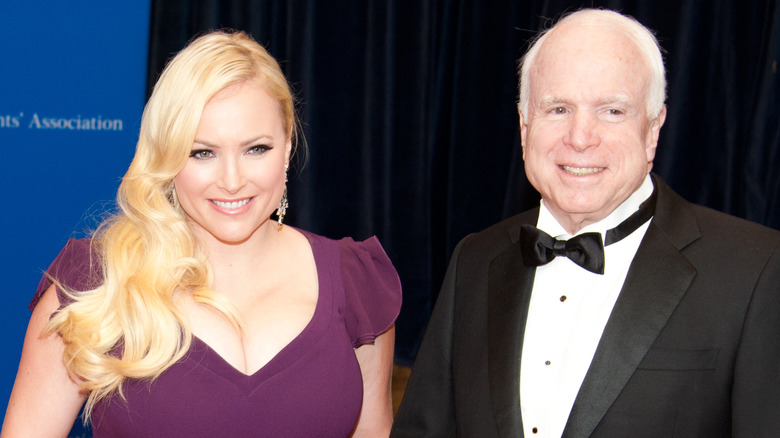 Shutterstock
Meghan McCain is leaving her hosting role at "The View" amid conflicts regarding her political beliefs, which comes after one source says she's been "miserable" since she first started her four-year run on the talk show, per Page Six. "She's been wanting to get out, especially since she now lives in the DC area with her family. She doesn't want to come back to New York and be a part of that show," someone close to McCain told the outlet. Being away from family is never helpful when you're feeling down, so it makes sense that the host would want to spend more time with family during this time.
Moreover, McCain was reportedly being pushed out, according to Page Six, which led to her ultimately quitting the series on her own accord. This also comes after ABC News shifted leadership in April 2021. The company's new president, Kim Godwin, apparently entered the position with a staunch stance for professionalism, which led to the company pushing McCain, who's known to fight with her co-hosts, out.
McCain's close source also described the show as "vicious" to Page Six, saying, "... they thrive off women fighting." It's unclear if McCain herself has used the word "vicious" or if this was a term used only by the source, but in either case, it's clear that McCain felt attacked by the company and her co-hosts, and she wants to leave for herself and for her family.