Why Meghan McCain Leaving The View Has Twitter In A Frenzy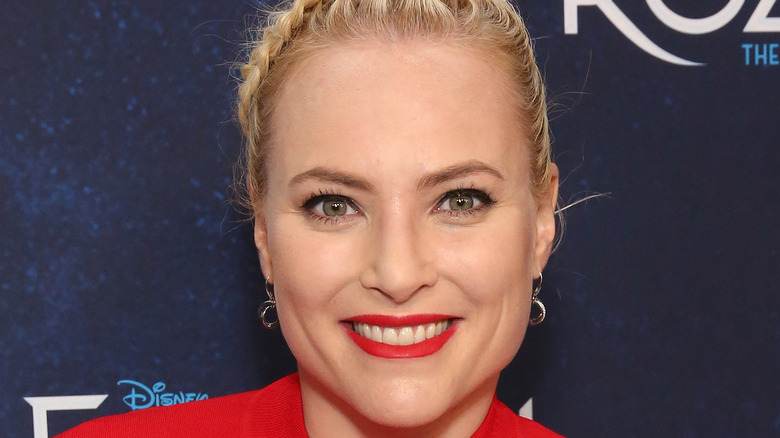 Walter Mcbride/Getty Images
Meghan McCain has been a conservative co-host on "The View" for four years, but her time on the daytime talk show coming to an end. 
As many pop culture enthusiasts may know, McCain has had her fair share of controversial comments and on-air flare ups with co-hosts, primarily with Whoopi Goldberg and Joy Behar, according to People. So the announcement of her departure was sure to make some waves on the internet. For many on Twitter, the announcement of her leaving isn't cause for sadness but rather for celebration – and they didn't hold back.
One user tweeted, "Nice of my favorite network to allow #MeghanMcCain to voluntarily leave #TheView Looking forward to watching it again without needing to down an extra strength Tylenol with a tequila chaser. Congrats to all of us." Another wrote, "Meghan McCain is reportedly quitting her job at The View. I'm not surprised, but I'm happy for Whoopi & Joy. Those poor women were about to have permanent nerve damage from all the eye rolling they did anytime Meghan opened her mouth. Bye bye snowflake!"
Some are wondering why Meghan was on The View at all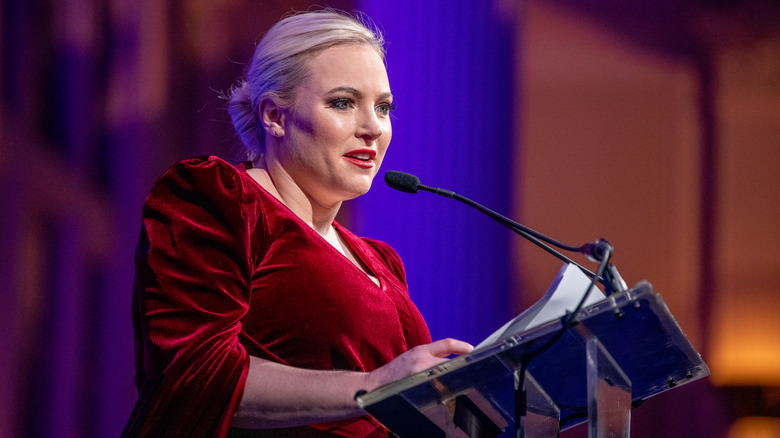 Roy Rochlin/Getty Images
The celebrations of Meghan McCain leaving "The View" didn't end there. Alongside an unflattering photo of McCain, one social media user tweeted, "#MeghanMcCain is leaving 'The View.' "I'm so upset," said Nobody." While another wrote, "The View is waiting for Meghan McCain to leave so they can throw a 'Thank God She Is Going Away' party."
One user tweeted about their confusion as to why McCain had been giving a place on the talk show at all. "And yes, I will be blunt here: after years of Meghan McCain on television, it's still unclear to me her qualifications for such a well-paid position to discuss politics beyond that of being the daughter of a famous senator," they wrote. "If anyone can provide clarity, I'm open to hearing it." And they weren't alone. Another chimed in, "I think the show needs a conservative voice, just one that is informed and not arguing just to be contrarian. I have no idea who that could be though."
And one user had a dark prediction as to what might happen next, tweeting, "Calling it now: despite Meghan McCain choosing to leave The View and ABC saying that they tried to find a way to keep her, this will be spun into some goofy 'cancel culture' narrative that pretends like she was thrown out." Only time will tell what's in store for McCain next.