George Stephanopoulos' Stunning Net Worth Revealed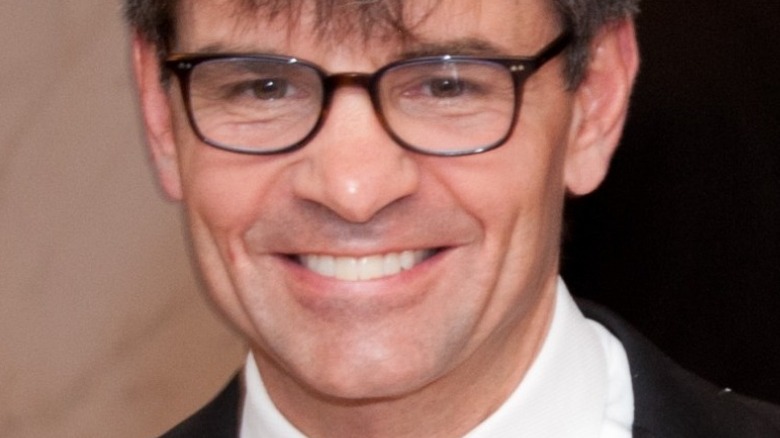 Shutterstock
George Stephanopoulos, popular news anchor of "Good Morning America" and "This Week with George Stephanopoulos," has led an intriguing life that has certainly contributed to his shocking net worth. According to Britannica, Stephanopoulos began his career in politics in the early 1980s in the office of Ohio Congressman Ed Feighan — first serving as an aide and eventually as chief of staff.
While he did work on some political campaigns after his time with Rep. Feighan, it was the following decade, in 1992, that things really changed for Stephanopoulos. That year, he went on to serve as a deputy manager for Bill Clinton's presidential campaign, and then became one of Clinton's most trusted advisors (via the Center for the Study of the Presidency and Congress).
In 1996, Stephanopoulos resigned from the Clinton administration, eventually releasing his tell-all book, "All Too Human: A Political Education," which described his experiences working in the White House. The book went on to No. 1 on the New York Times Best Seller list, another stream of income for the versatile journalist (via CSPS).
George Stephanopoulos has made millions in broadcasting
In 1997, George Stephanopoulos joined ABC News as a political analyst for "This Week," and in five years' time became the show's anchor, with ABC renaming it "This Week with George Stephanopoulos" in 2002 (via Britannica). In 2009, he became a co-anchor on "Good Morning America." The Center for the Study of the Presidency and Congress reports that Stephanopoulos has also served in a number of key correspondent positions.
Notably, throughout his broadcasting career, George Stephanopoulos has interviewed some of the biggest world leaders, including American Presidents Barack Obama, Donald Trump, and Joe Biden, as well as international leaders like Israeli Prime Minister Benjamin Netanyahu and Russian President Vladimir Putin (per ABC News).
According to Celebrity Net Worth, the chief anchor and correspondent with ABC News currently earns an annual salary of $15 million and has a net worth of $40 million. He is the third highest-paid anchor of "Good Morning America," with co-anchors Robin Roberts ($18 million) and Michael Strahan ($17 million) topping out at first and second respectively (via Audacy).