The Surprising Talent That Terry Crews Got To Show Off In Brooklyn 99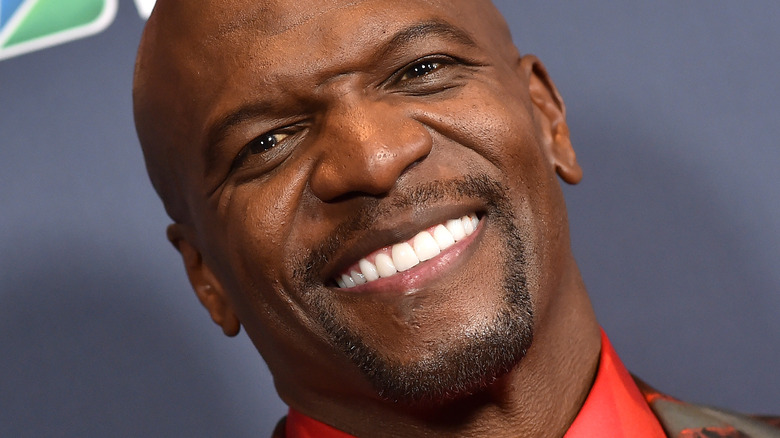 Shutterstock
As an actor, comedian, and former NFL player, there's no doubt that Terry Crews is a multi-talented (and super buff!) star. In addition to his previous roles in "The Expendables," "White Chicks," and "Everybody Hates Chris," the actor is best known for his role on the hit NBC sitcom "Brooklyn Nine-Nine," where he portrays the hilarious, yogurt-loving NYPD Lieutenant Terry Jeffords alongside Andy Samberg's Detective Jake Peralta (via IMDb).
Just when it seemed like Crews couldn't get any cooler, though, it turns out he has even more talents than we thought — and he even got to showcase them right on "Brooklyn Nine-Nine." Fans may recall, of course, the episode in which Terry decides to audition as a flutist for the NYPD band, resulting in a hilarious scene in which Captain Holt teaches Terry to play the flute. Well, here's a fun fact: Crews himself is actually playing the flute in this iconic scene!
In fact, the actor made sure to show off his impressive musical skills even further in a TikTok video posted in 2020, where he played the opening theme of "Brooklyn Nine-Nine" alongside the caption, "Just learned a little something on the flute!"
Terry Crews' talents go far beyond just acting and athletics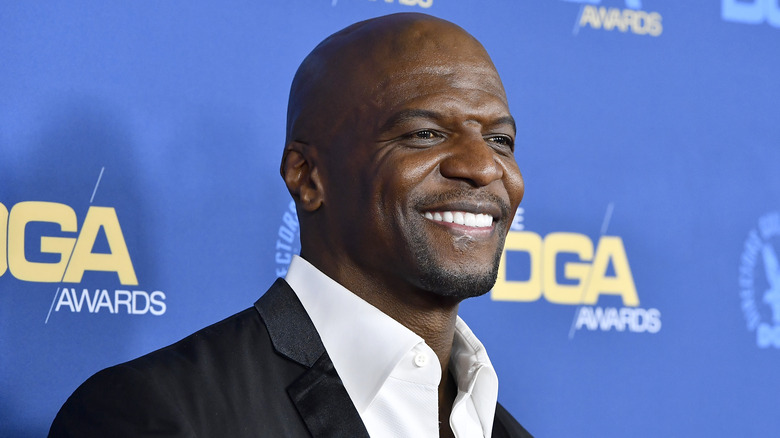 Frazer Harrison/Getty Images
So how long has Crews been playing the flute? The talented actor first revealed his hidden talent in a 2016 interview on "The Late Late Show With James Corden," where he revealed that he'd been playing since he was young (via Entertainment Weekly).
"When I was a little kid, about eight years old, [my great aunt] said, 'What instrument do you want to play?' My brother said guitar, and I was just trying to get out of the house, so I said, 'Flute! I want to play the flute,'" Crews recalled. "For Christmas, there it was under the tree: A guitar for my brother and a flute for me. And my mother made me play the flute for like seven or eight years."
As it turns out, though, playing the flute isn't even the last of Terry Crews' surprising talents. In fact, in addition to his musical abilities (not to mention his acting, football, and bodybuilding skills), Crews is also a talented artist — which, of course, is yet another similarity between him and his "Brooklyn Nine-Nine" character. Per Artnet, the actor first showed off his artistic skills on "Jimmy Kimmel Live" in 2014, where he shared a super-impressive portfolio and revealed the fact that he used to draw courtroom sketches before becoming a football player.
With acting, comedy, football, music, and art all in his resume, we'd truly be shocked to find something that Terry Crews couldn't do!