Terry Crews' Stunning Net Worth Revealed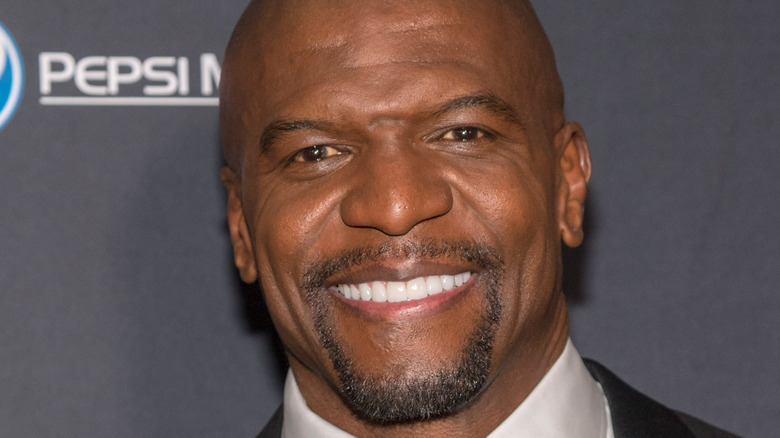 Shutterstock
Long before Terry Crews began flexing his comedic chops on the big screen, the Michigan native was making a name for himself on the football field (via Super B Hub). Crews started playing the sport while in school and earned an athletic scholarship to Western Michigan University. While attending university, Crews played defensive end for the WMU Broncos. In 1991, Crews was drafted by the Los Angeles Rams. He continued to play in the NFL for a few years for various teams, including the Chargers, the Eagles, and the Redskins.
In 1996, he left the NFL after playing a total of 32 games throughout his five-year career (via Business Insider). Though a career in the NFL is often perceived to be lucrative, Crews was left penniless once he quit playing football. He told Business Insider that he had to get a job at a factory sweeping floors, while he struggled to pivot to an acting career. He said, "It was a big shock to me. I moved to Los Angeles thinking that because I was a football player, I was going to get a lot of big opportunities. They didn't even have a football team then, nobody cared!" Luckily, Crews was able to land a role on the athletic competition series "Battle Dome" in 1999.
Terry Crews is a comedy genius and an action star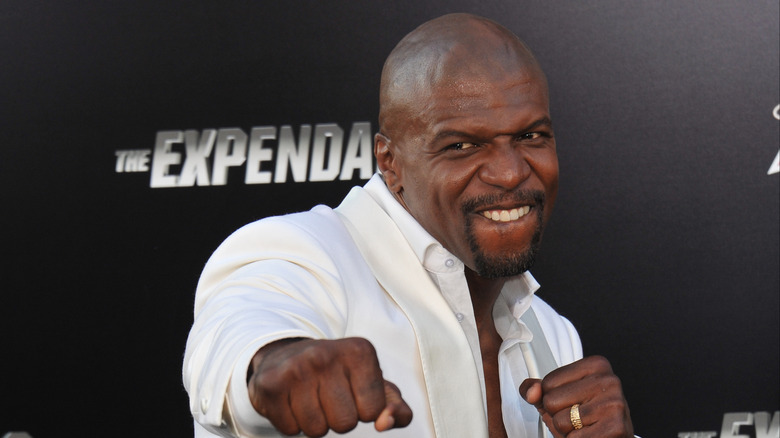 Shutterstock
In 2002, Terry Crews scored his big break in the film "Friday After Next" (via Business Insider). Crews' character Damon was a standout in the movie and helped lead to his next big role as Latrell Spencer in the Wayans brothers' "White Chicks" (via IMDb). Crews' rendition of "A Thousand Miles" will go down in history and helped show casting directors his comedic skills. After appearing in several hilarious films, Crews landed his first big television role in the sitcom "Everybody Hates Chris." The series ran for four seasons and made Crews a more mainstream actor. His next big role was as Hale Caesar in "The Expendables." It's unclear how much the actor earned for his role, but the film brought in over $274 million at the box office.
In 2018, Crews earned $250,000 for starring alongside Ryan Reynolds in "Deadpool 2." He most recently starred in the hit series "Brooklyn Nine-Nine" which he appeared in for eight seasons (via IMDb). Aside from his work as an actor, Crews makes a lot of money from his many endorsement deals. According to Sportskeeda, he earns about $6 million for doing advertisements for brands such as Old Spice. 
According to Celebrity Net Worth, Crews is worth $25 million as of 2021.