Lilibet Diana May Be Missing Out On This Royal Tradition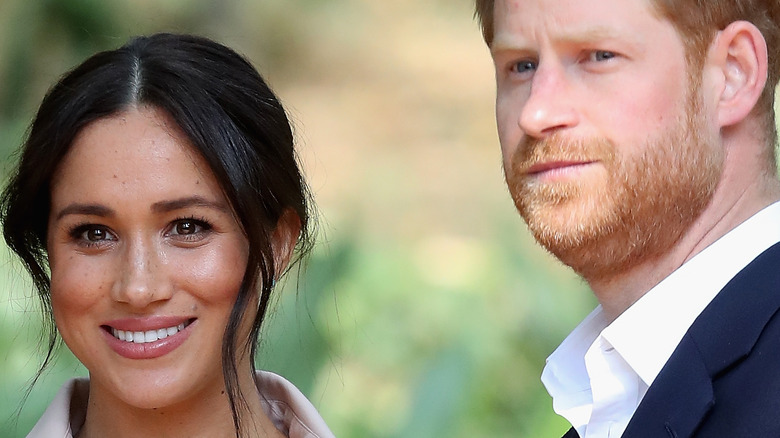 Chris Jackson/Getty Images
Little Lilibet Diana Mountbatten-Windsor is currently busy with such important matters as sleeping through the night and leaving loads in her diapers. She is only one month old, after all. But when she's just a bit older, she'll come to understand that she's unique among her famous family in several ways. For instance, the daughter of Prince Harry and Meghan Markle is only the second royal to be born in the United States, and currently the only American-born royal to be raised there as well. (Cousin Maud Windsor and her parents, Lord Fredrick Windsor and Sophie Winkleman, have since moved back to London, via Town & Country.) She's the only one of the queen's heirs to bear her special nickname. Now, it looks as though she'll be the first young royal in nearly 200 years not to follow a special family tradition. 
As members of the Church of England (of which the queen is Supreme Governor), all royals undergo infant baptism. Babies traditionally wear long white gowns for the ceremony, which symbolize their innocence and purity as they enter a life of faith (via Christening Gowns). Back in 1841, Queen Victoria commissioned a special christening gown after the birth of her first child. The stunning long silk-and-lace confection was patterned after the queen's own wedding gown (via Town & Country). For 163 years, every royal baby wore that gown to their own baptisms, including Queen Elizabeth II and future kings Prince Charles and Prince William.
Lilibet probably won't be wearing the family gown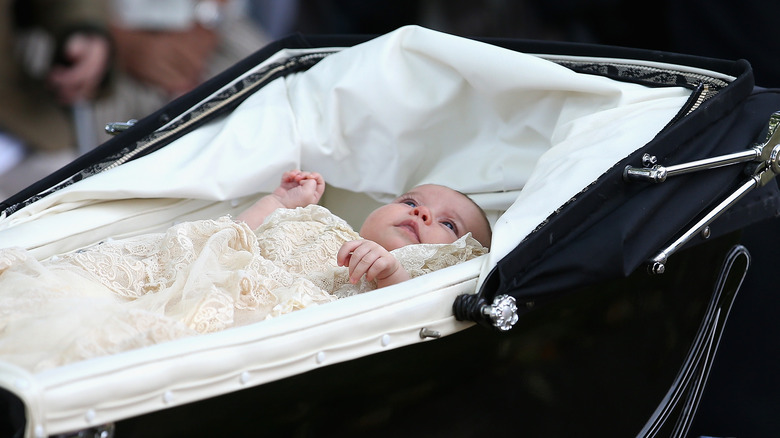 Chris Jackson/Getty Images
The queen had the gown retired in 2004, but ordered a replica to be made in its place. That replacement has been worn by subsequent royal babies, including Prince William's three children (Princess Charlotte is pictured here wearing it) and Prince Harry's son, Archie Harrison Mountbatten-Windsor. Alas, the odds are good that the tradition will be cut short when Lilibet has her christening in a month or two.
Royal historian Marlene Koenig recently told the Daily Express, "I will be very, very surprised if the baby is baptized and if they come to the U.K." If Harry and Meghan do opt to have their daughter christened in California, she added, it's highly doubtful that the palace would have the precious gown shipped to them. "Not as an insult, but just because it's expensive," she explained. "And even sending it as express mail or through the British embassy, you're still having some problems." The queen would also be unlikely to attend a christening in the U.S., owing to her age and to ongoing concerns over COVID. Her active schedule could also factor into her decision; she missed the baptisms of Archie and Prince Louis due to prior commitments.
As for the royal christening gown, it should be called into service again soon for the queen's other new great-grandchildren. Princess Eugenie's infant son, August, could be christened as early as this summer or early fall (via Hello!), and Princess Beatrice is expecting her first baby later this year.