Royal Expert Says Prince William's Staff Did This To Discredit Harry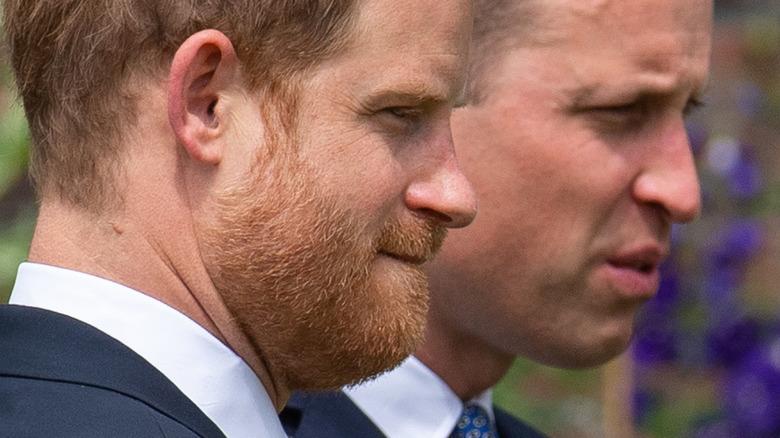 Wpa Pool/Getty Images
The saga of the feud between Prince William and Prince Harry seems destined to last as long as the run of "The Crown." Every day seems to either bring hints that the brothers are ready to work things out, or reports that their wounds may never heal. What's the real story? A new documentary is attempting to sort it out.
"William and Harry: What Went Wrong?" is set to air on the British channel ITV the evening of July 4. Featuring interviews with notable royal experts such as Penny Junor, Omid Scobie, and Robert Lacey, the special is being called "an attempt to get to the bottom of this Royal rift." It also promises to "explore allegations that many of the negative stories about Harry and Meghan were the result of briefings from within the Palace." 
The Daily Mail is quoting some of the opinions offered by the authors, all of whom have insider contacts. Some of their statements echo allegations they've made in the past about the cause of the brothers' falling-out. However, one biographer is claiming that some of the blame may actually fall on palace staffers, rather than William or Harry themselves.
One expert says Harry may be the victim of an insider smear campaign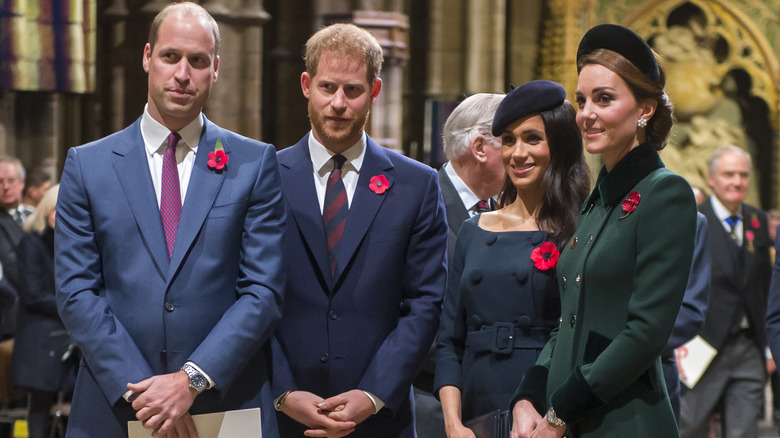 Wpa Pool/Getty Images
As expected, the documentary features plenty of speculation that Meghan Markle helped create the bad blood between the princes. Penny Junor claims that she heard "very bad stories from early on that Meghan was upsetting people," and that her "showbiz-y" nature ran counter to the royal family's reputation for privacy and dignity. Even Omid Scobie, who has been staunchly Team Harry through the whole mess, allows that Meghan may not have fully realized her place in the family hierarchy. (As the future king and queen, Prince William and Kate Middleton get more attention and privileges.)
Scobie makes a much more shocking claim elsewhere in the interview, however. Back in 2019, Prince Harry gave an interview to ITV in which he mentioned that he and his brother "were on different paths," but that he loved him "dearly." Scobie says, "I would say that it was no coincidence that it was shortly after that aired, even the next day, there were source quotes that came from a senior aide at Kensington Palace saying that William was worried about his brother's mental health." 
The biographer doesn't name his sources, but alleges that these insider-planted rumors widened the rift between the brothers. Scobie adds, "Now whether William directed that or not, no one will ever know, but it came from his household that he is the boss of." Royal watchers will have to see the full documentary to learn what else the experts have to say — and then stay tuned to see what effect the new claims have on the brothers' tense relationship.