Inside Matthew McConaughey's Strange Public Message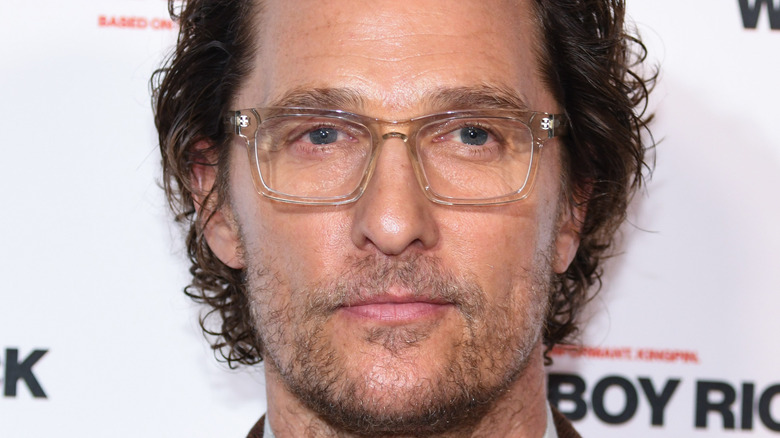 Shutterstock
On the Fourth of July, it's commonplace for celebrities and other famous figures around the world to post celebratory messages to social media. Former president Barack Obama took to Instagram to share a post celebrating both Independence Day and the birthday of his daughter Malia, while actresses Kerry Washington and Mindy Kaling and Spanish music star Enrique Iglesias were among the other faces to mark the day online (via People). 
Another celebrity to post on the day was actor Matthew McConaughey (via New York Post). However, it wasn't a typical Fourth of July message from the 51-year-old "Dallas Buyers Club" star, as he posted a two-and-a-half minute video to Twitter. It started off innocuous enough with a "Happy birthday, America", but soon turned into an altogether more unconventional message, in which he described the country as currently "going through puberty." Sounds odd, right? Let's go further into Matthew McConaughey's strange public message.
McConaughey may be planning to run for governor of Texas next year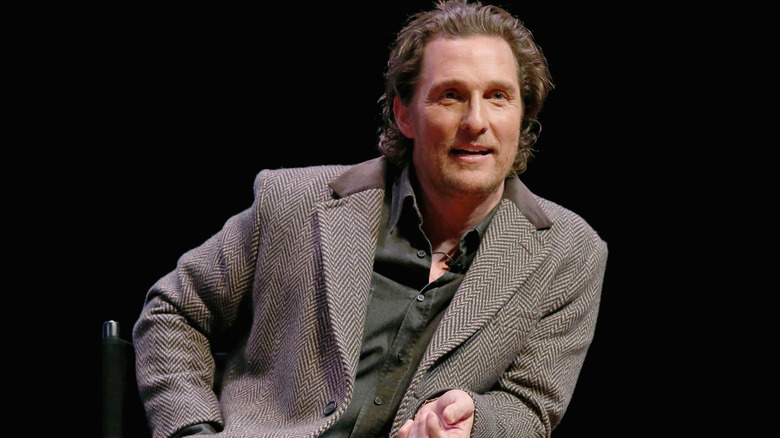 Gary Miller/Getty Images
"As we celebrate our independence today, as we celebrate our birth as a nation, the day that kick-started a revolution to gain our sovereignty, let's admit that this last year, this trip around the sun, was also another head-scratcher," continued Matthew McConaughey, making a comment on the rather difficult last year experienced by so many of us (via New York Post).
While this might not sound too out-there so far, McConaughey then brings in the idea that the U.S. is going through puberty. "Let's also remember that we're babies as a country," he went on, "We're basically going through puberty in comparison to other countries ... We are going through growing pains. This is not an excuse, this is just the reality, and this is good, because we got to keep learning, we got to keep maturing, we gotta keep striving, we gotta keep climbing, we gotta keep building. And we gotta make sure we maintain hope along the way, as we continue to evolve."
Could this all be part of McConaughey's plan to run for governor of Texas next year, against incumbent Gov. Greg Abbott? Per The Guardian, it's something that McConaughey is considering, while a poll from The Dallas Morning News suggests that support for the two is almost neck-and-neck, with Abbott just one percentage point ahead of the actor.