The Truth About Matthew McConaughey's Potential Political Run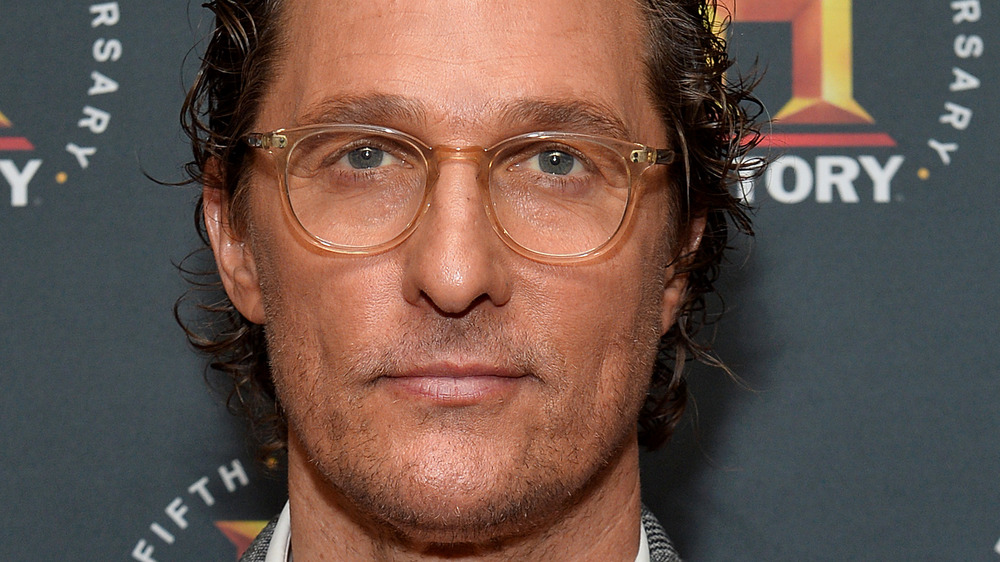 Noam Galai/Getty Images
Over the years it hasn't been unheard of for celebrities to take a step into politics. Prior to the 2016 election, former President Donald Trump was as known for his TV appearances as he was for his businesses. Movie stars and politicians are often seen bumping shoulders at galas and events and many choose to use their platform to advocate about issues close to their heart. However, this is the truth about Matthew McConaughey's potential political run. The Guardian reports that he's "seriously considering" running for the governor of Texas, the state where he was born.
McConaughey shared his potential political ambitions on the Crime Stoppers of Houston's The Balanced Voice podcast. As current governor Greg Abbott is up for re-election next year he said he might throw his hat in the ring. "I'm looking into now again, what is my leadership role? Because I do think I have some things to teach and share, and what is my role?" he said. "What's my category in my next chapter of life that I'm going into?"
This isn't the first time that McConaughey has said he'd be interested in taking up a position in government. Politico reported that he was born in Uvalde, Texas, and went to college in the state. He told the NBC Today show, "What I've got to choose for myself is, I want to get into a leadership role in the next chapter of my life. Now, what role am I going to be most useful in? I don't know that that's in a political position or if that's me as a free agent. So that's something I'm personally working on, is: What is my position of most use in a leadership role?"
It won't be McConaughey's first foray into politics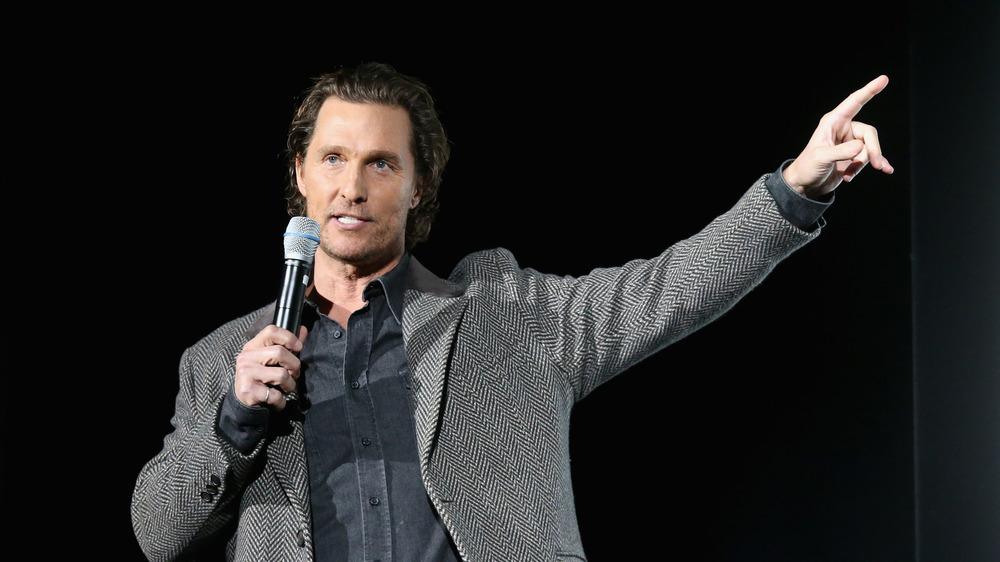 Gary Miller/Getty Images
It's likely you're more accustomed to seeing McConaughey as a leading love interest in a movie than a political figure. However, over the last few weeks, he's been on the ground in the state working with organizations and volunteers bringing relief after the devastating storm, according to Austin360. The actor which they dub as "Austin's so-called minister of culture" has announced a fundraiser with his wife.
In an interview with radio talk show host Hugh Hewitt in Nov. 2020, McConaughey said that it wouldn't totally be up to him as to whether he'd have a shot in politics. However, he said, "Look, politics seems to be a broken business to me right now. And when politics redefines its purpose, I could be a hell of a lot more interested."
Intelligencer reported that throughout his career McConaughey has shared his opinions on a number of issues including gun ownership, defunding the police, and racism. However, the Guardian said it isn't yet clear if he'd run as a Republican or Democrat.