Bill Cosby's Latest Public Statement Is Raising Eyebrows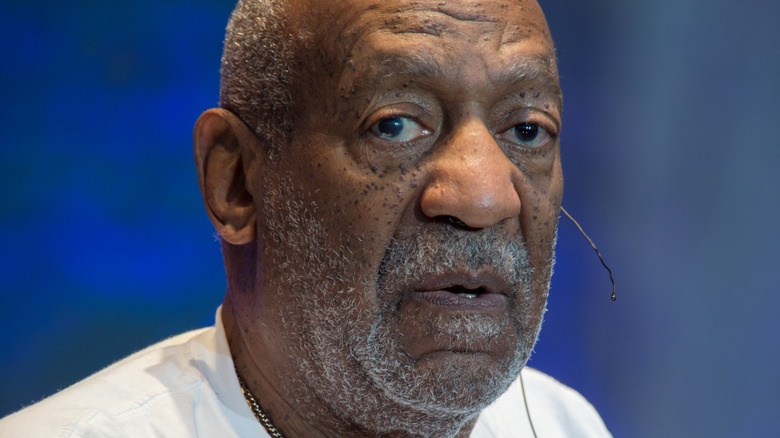 Shutterstock
The world was shocked as June 2021 came to a close when famed comedian and convicted sexual assaulter Bill Cosby was released from prison. The Pennsylvania Supreme Court surprisingly discovered that he never should have been prosecuted due to an immunity agreement that Cosby made with a local Pennsylvania district attorney in 2005 in exchange for the actor's cooperation in a civil suit (via CNN).
Within hours, Cosby's former sitcom co-star Phylicia Rashad - who had been a vocal supporter of Cosby after numerous sexual assault allegations were made against him -  took to Twitter to show more support after he was released. "FINALLY!!!!" she wrote in the since-deleted tweet, per Newsweek. "A terrible wrong is being righted- a miscarriage of justice is corrected!"
Rashad, who is the Dean of Fine Arts at Howard University as of this writing, quickly came under fire for the tweet and later penned a letter to Howard University students, via Deadline, stating, "My remarks were in no way directed towards survivors of sexual assault. I vehemently oppose sexual violence, find no excuse for such behavior, and I know that Howard University has a zero-tolerance policy toward interpersonal violence." 
After Howard University claimed that Rashad's tweet "lacked sensitivity," Cosby fired back in a statement claiming that the university was violating Rashad's freedom of speech, among other shocking proclamations. 
Bill compares Howard University statement to Capitol rioters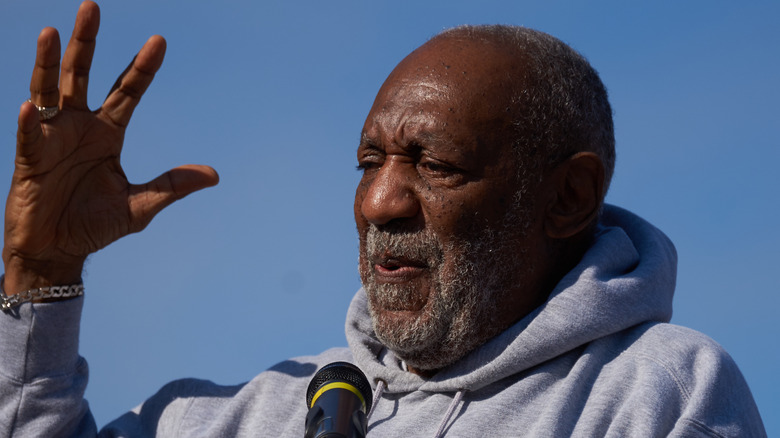 Shutterstock
Bill Cosby used Independence Day to make some declarations about the United States Constitution in defense of his friend, supporter, and former co-star Phylicia Rashad via a statement from his spokesman, Andrew Wyatt, according to Deadline.
In what some might consider a rambling statement filled with grammatical errors, the 83-year-old Cosby who just spent more than two years behind bars, stated, "Howard University you must support ones Freedom of Speech (Ms. Rashad), which is taught or suppose to be taught everyday at that renowned law school, which resides on your campus." 
The statement continued, "This (sic) mainstream media are the Insurrectionists, who stormed the Capitol. Those same Media Insurrectionists are trying to demolish the Constitution of these United State of America on this Independence Day."
Meanwhile, Rashad's apology tweet for her initial support of Cosby after his release remains up as of this writing and reads: " I fully support survivors of sexual assault coming forward. My post was in no way intended to be insensitive to their truth. Personally, I know from friends and family that such abuse has lifelong residual effects. My heartfelt wish is for healing."