Mary Trump Makes This Surprising Prediction About Donald And Ivanka's Relationship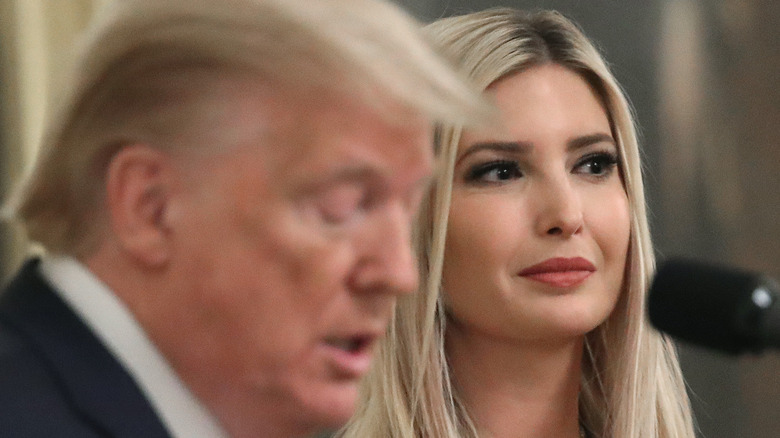 Win Mcnamee/Getty Images
Ever since Trump Organization and its CFO Allen Weisselberg were charged with tax evasion, questions have been raised about who within the company would be likely to turn witness with an eye towards receiving some kind of immunity, particularly since as MSNBC reports, there are signs other criminal charges will come.
Former President Donald Trump's niece Mary tells The Daily Beast's Molly Jong-Fast she has an idea of who might turn against Donald, and that's his daughter Ivanka. As Mary puts it: "As counterintuitive as this might sound Ivanka [Trump] has one, more to lose, and two, more to hang on to. Her husband's family is legitimately very wealthy."
Mary L. Trump says Ivanka's potential willingness to turn witness against her own father rests on the nature of her ties with the former president. "The most basic thing to understand about his relationship with his kids, and their relationship with him is that they're transactional and they're conditional. So somebody's always gotta be getting something. And the only exception might be Donnie because he's so damaged in a way that the other two aren't."
Jared Kushner and Ivanka Trump may be distancing themselves from Donald Trump: CNN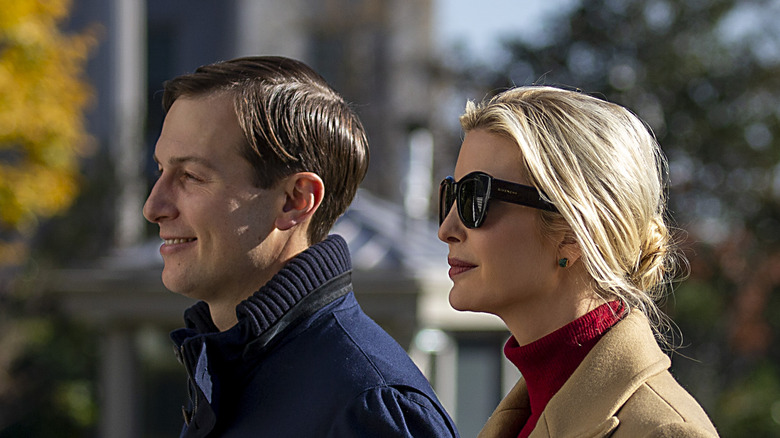 Tasos Katopodis/Getty Images
Mary L. Trump's prediction may not come as a shock to anyone who is privy to the Trump family's inner circle. Toward the end of June, CNN reported that both Jared Kushner and Ivanka Trump hadn't been to Mar-a-Lago for a while. It also added that Kushner has not been involved with rally planning, endorsement decisions, as well as public statements. CNN even says that there appears to be also less trust between Trump and his son-in-law today, with CNN quoting an unnamed source now saying Trump has "always been suspicious of Jared." Those suspicions appear to have only grown since Jared signed a book deal said to be worth seven figures, while Trump has yet to announce a publisher, never mind a deal, for the books he wants to commission for his presidency.
"It is not a secret President Trump doesn't like when he thinks other people are getting attention for something he feels he has facilitated. There's a sweet spot between saying nothing about work you did and saying too much that everyone has to find — or else he gets triggered," a former Trump administration official told CNN.
Former Trump Org executive believes Allen Weisselberg will flip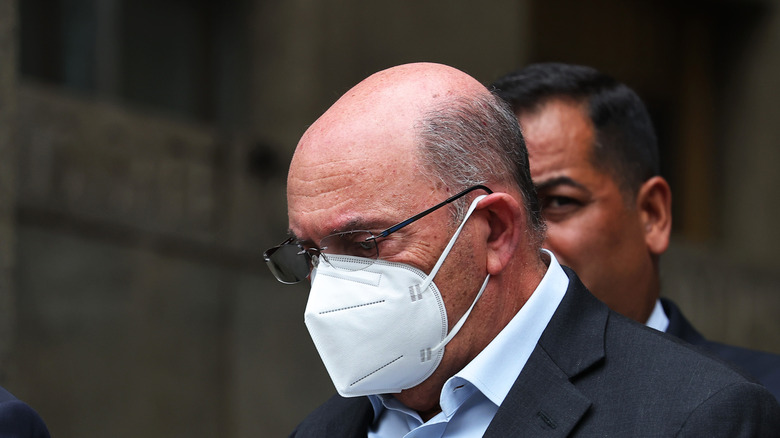 Michael M. Santiago/Getty Images
Mary L. Trump's comments about her cousin Ivanka also come as a former Trump organization executive says she expects Allen Weisselberg to eventually turn against the real estate company that's employed him for decades. Barbara Res, who worked for Donald Trump for a decade beginning in 1980 (via Rolling Stone) says Weisselberg is currently torn between his loyalty to Donald Trump and the prosecutors, who have the power to either keep the embattled CFO from going to prison, or to keep him out. But eventually, Res expects Weisselberg to flip (via New York Daily News).
"In my opinion, ultimately, he will cooperate. He is not a hardened player like Paul Manafort, who served two years before he was freed and later pardoned by Trump, or Roger Stone who was preparing for prison when Trump rescued him. Weisselberg has apparently been corrupted by money and power ... But he is still, basically, an ordinary person. Five to 15 years is what they were talking about when the indictment came down. Weisselberg is 73 years old. That could be a life sentence," Res wrote.