Britney Spears' Manager Just Quit. Here's What We Know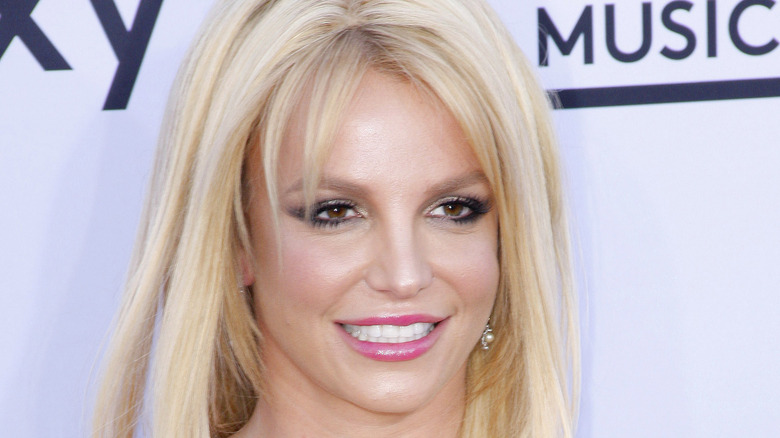 Shutterstock
It has been years since fans have seen Britney Spears perform on stage. The pop icon has been mostly out of the limelight since ending her Las Vegas residency in 2018, per The Sun. Currently, Britney is caught up in a legal battle over her 13-year conservatorship. Last month, the "Toxic" singer told judge Brenda Penny that she wants the conservatorship ended so that she's free to make her own decisions (via NPR). If freed from the legal restraints, Britney would be able to have complete control over her medical decisions, as well as her career. Over the past decade, Britney's father, Jamie Spears, has been making the majority of the singer's decisions. Britney even alleged that her father forced her to tour when she didn't want to.
Britney has made it clear that she will not perform while her father still has control over her (via The Guardian). However, some fans are wondering if she'll ever perform again at all. The singer's manager, Larry Rudolph weighed in on the situation back in 2019, revealing that it doesn't appear that Britney wants to tour anytime soon. "Last summer, when she wanted to tour, she called me every day. She was excited. ... She clearly doesn't want to perform now," Rudolph told TMZ at the time. Now a shocking new update about Britney's career has fans in a frenzy.
Is Britney planning to retire?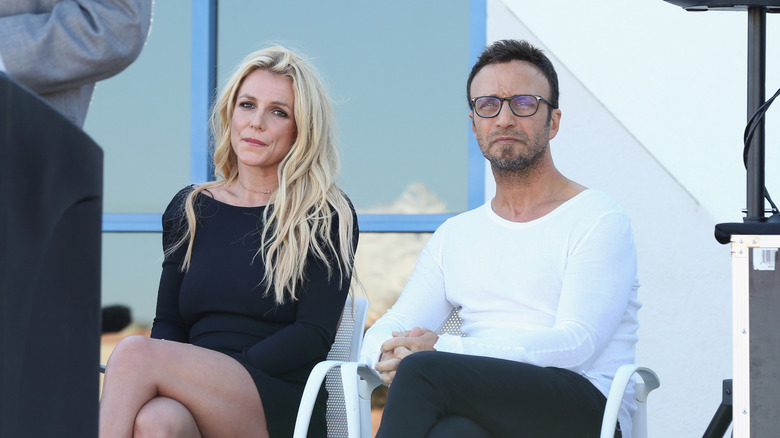 Gabe Ginsberg/Getty Images
According to Page Six, Britney Spears' manager Larry Rudolph has quit. Rudolph has managed Britney's career for decades. However, after he was reportedly told that the pop star planned to officially retire from the music business he decided to step down from his role as her manager. "Earlier today, I became aware that Britney had been voicing her intention to officially retire. I was originally hired at Britney's request to help manage and assist her with her career, and as her manager, I believe it is in Britney's best interest for me to resign from her team as my professional services are no longer needed," Rudolph wrote in his resignation letter.
Rudolph's resignation comes as Britney is currently fighting to end her conservatorship. "As you know, I have never been a part of the conservatorship nor its operations, so I am not privy to many of these details. I will always be incredibly proud of what we accomplished over our 25 years together. I wish Britney all the health and happiness in the world, and I'll be there for her if she ever needs me again, just as I always have been," he stated.
Meanwhile, Britney has hinted that she may never take the stage again. "Am I ready to take the stage again? Am I going to take the stage again? Will I ever take the stage again? I have no idea," Britney told fans via Instagram in June, per Yahoo. It appears only time will tell if Britney will ever make a comeback.