Stephen Dorff's Recent Criticisms Have Scarlett Johansson Fans Seeing Red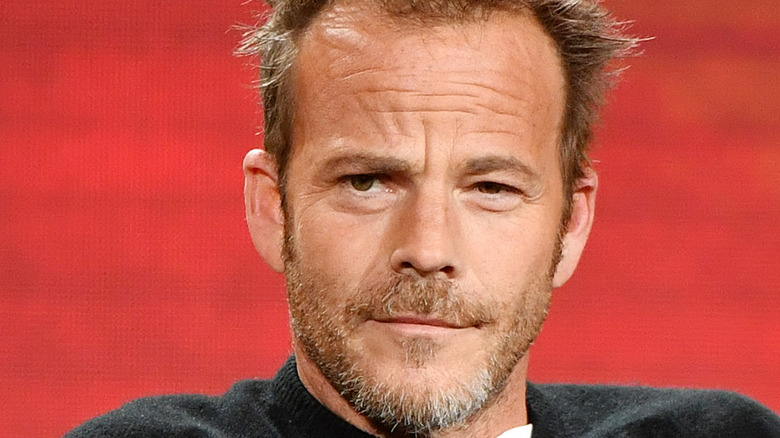 Amy Sussman/Getty Images
Actor Stephen Dorff is letting it be known that he won't be popping up in any superhero movies any time soon, despite the fact many of his contemporaries have been thrilled to take such roles — and the massive pay checks that accompany them (via Forbes). This is despite the fact Dorff already starred in a comic-book movie, having featured as antagonist Deacon Frost in "Blade," opposite Wesley Snipes as the tortured, titular antihero (via IMDb). 
In a new interview with The Independent, Dorff stated emphatically he's more focused on "hunt[ing] out the good s***" because he has zero interest in appearing in "Black Widow," for instance, the latest Marvel release starring Scarlett Johansson. The "True Detective" actor added that the film "looks like garbage to me. It looks like a bad video game. I'm embarrassed for those people. I'm embarrassed for Scarlett [Johansson]! I'm sure she got paid five, seven million bucks, but I'm embarrassed for her." Dorff reasoned he'd rather wait for the next Stanley Kubrick instead. 
Understandably, fans of Johansson are not impressed with the actor's thoughts on the matter, particularly considering "Black Widow" currently stands at an impressive 82% on reviews aggregator Rotten Tomatoes, with many critics heralding Johansson's performance in her long-awaited first solo outing as the beloved character after acting in the Marvel Cinematic Universe for years.
Is Stephen Dorff really in a position to criticize the Marvel star?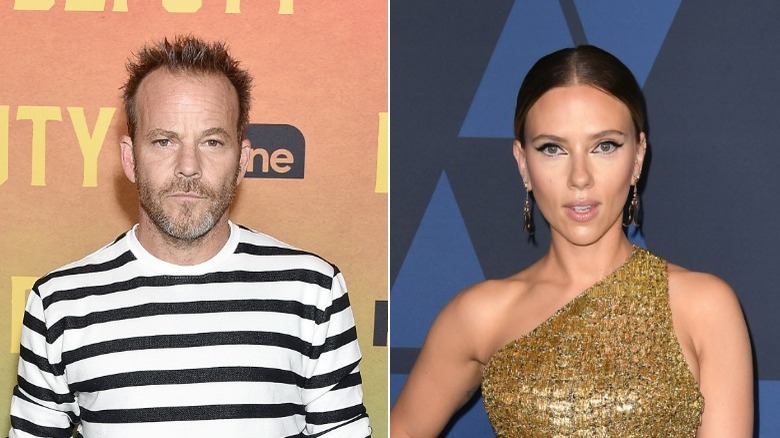 Gregg Deguire, Kevin Winter/Getty Images
Marvel fans and particularly Scarlett Johansson fans were losing their minds on Twitter over Stephen Dorff's apparent criticism of the star and her new Marvel movie, "Black Widow." One suggested the "True Detective" star was just looking for attention, while another pointed out how much lesser known of a star Dorff is compared to Johansson. Likewise, several fans compared the situation to Martin Scorsese's infamous dismissal of superhero movies — the iconic director hilariously told The New York Times he had no interest in seeing "Joker" because, "I get it. It's fine" — but at least "he's earned the right." 
One commenter noted Johansson likely doesn't care since she's too busy, writing, "Being a fan favorite, seemingly working with great costars, raking in millions, getting to be in all the box office record movies & finally getting her own well deserved solo film." Still another quipped she was probably crying into her millions of dollars. The biggest shade was saved for Dorff's allegedly lacking career, however, with several fans joking about how he either has no good roles to his name, has featured in nothing that could stack up to "Black Widow," or most tellingly has willingly appeared in far more embarrassing movies than Marvel fare despite supposedly only doing the best stuff. 
Dorff has yet to clarify his comments, but it's worth noting he wasn't necessarily criticizing Johansson directly, but rather the superhero-led movie industry, which was also Scorsese's issue.