Scarlett Johansson's True Net Worth Might Surprise You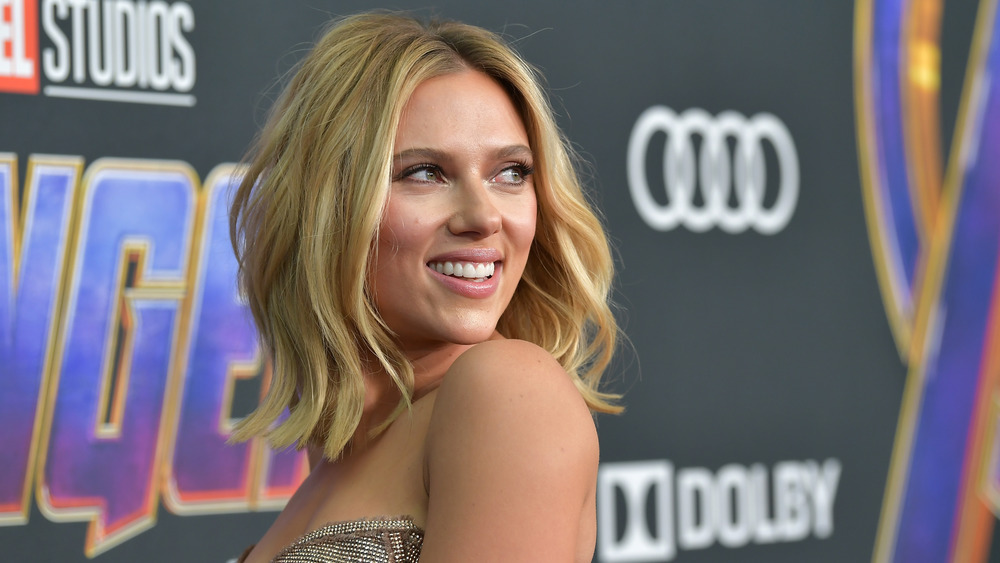 Amy Sussman/Getty Images
Scarlett Johansson is one of the most successful and beloved actresses in the world today. She started out in smaller indie fare including celebrated cult favorite Ghost World and Sofia Coppola's Lost In Translation — her breakout role by all accounts (via IMDb). However, in joining the illustrious ranks of the Marvel Cinematic Universe, Johansson became a superstar. Her Black Widow stole the show in several of Marvel's ensemble team-up movies before finally earning her own standalone story.  
Although its release was delayed by the COVID-19 pandemic, anticipation is through the roof. The New York City native's personal life accrues just as much attention, with Johansson recently tying the knot with Colin Jost, of Saturday Night Live fame. She has courted controversy too, particularly for defending Woody Allen. Still, it's unlikely Johansson is too bothered by the attention, whether positive or otherwise, considering the insanely huge fortune she's sitting on. 
Scarlett Johansson is proud of her pay parity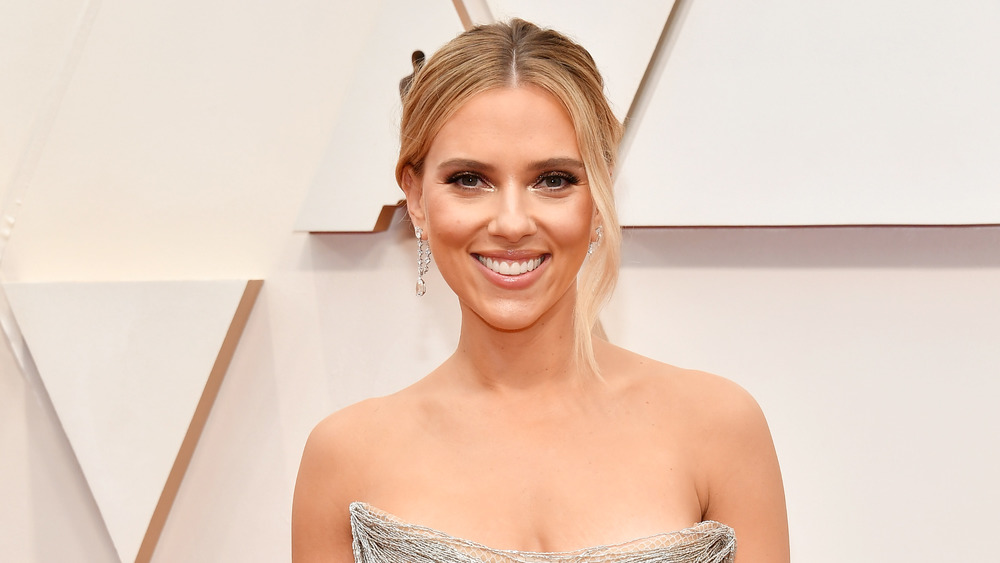 Amy Sussman/Getty Images
The Marvel standout is making history with the Black Widow movie, with The Hollywood Reporter noting her estimated payday of more than $15 million will put her on par with male leads including Chris Evans (Captain America) and Chris Hemsworth (Thor). "Money is a taboo topic of conversation," she acknowledged. However, Johansson was proud to confirm her well-earned deal. "I will say that, yes, I'm on an equal playing field with my male cohorts," she noted. 
The actress was very hands on with the film too, executive producing as well as being involved with script, director and casting decisions. Having a bigger amount of control on Black Widow has given Johansson a taste for moving behind the camera. She opined, "Before, I was more focused on my acting career. Now, I'd happily take the time to develop something to direct. I've actively looked for a long time and just haven't found the right fit."
Scarlett Johansson is more than set for life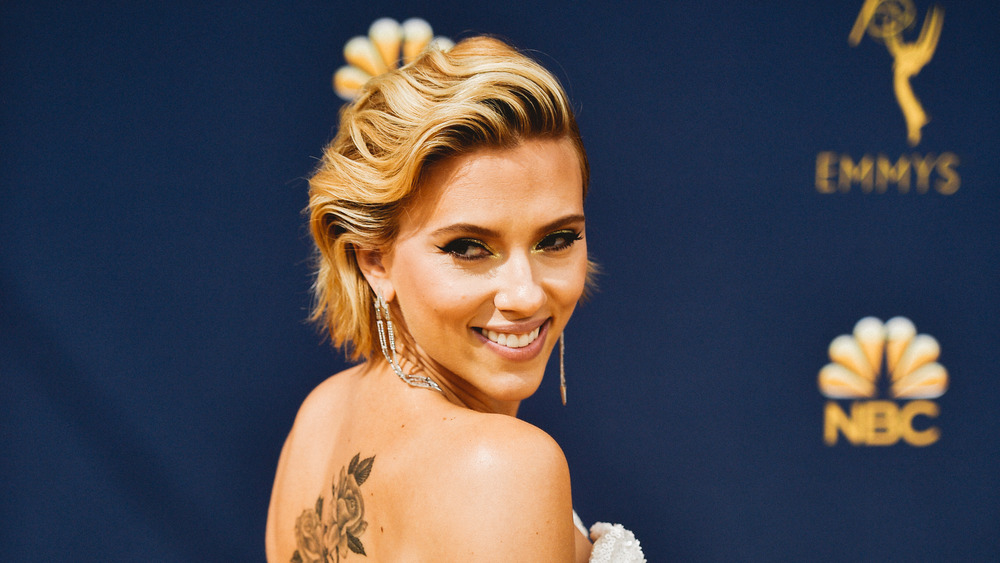 Matt Winkelmeyer/Getty Images
Johansson doesn't take anything for granted, telling Parade that she frequently gets passed over for roles — even the Black Widow role was originally slated for Emily Blunt. The British actress pulled out and director Jon Favreau contacted Johansson to see whether she was still available. However, as the Marvel star sees it, "The best call you can receive is after you are rejected for something and then you get it. You appreciate it more." 
She even deadpanned, "I've basically made a career out of being second choice." Although her career is busier than it's ever been, the actress revealed, "As I've gotten older, I've tried to become much better at stopping and appreciating." Whenever she gets the chance to do so, the Black Widow star can also take solace in the knowledge she's worth $165 million, as per Celebrity Net Worth. Maybe coming in second isn't so bad after all.