How Jake Paul Really Feels About Olivia Rodrigo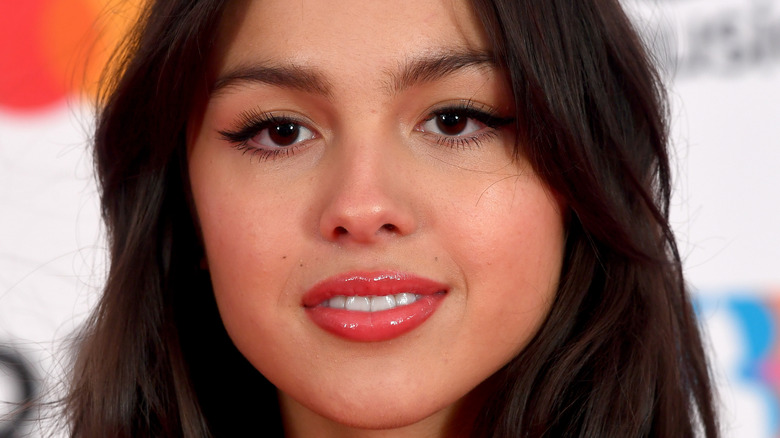 Dave J Hogan/Getty Images
Olivia Rodrigo's rise from tween sitcom actress to one of the most famous singers in the world has been so fast that it's almost unbelievable to think that just six months ago, she was best known for her Disney career. Of course, she's still with Disney, starring as Nini Salazar-Roberts on "High School Musical: The Musical: The Series," but her first high-profile main role came on Disney Channel's "Bizaardvark," appearing alongside Madison Hu and YouTuber Jake Paul (via IMDb).
Rodrigo hasn't shied away from her association with Disney, and neither has Paul – despite him reportedly being fired from "Bizaardvark" as a result of some off-screen controversies (via The Hollywood Reporter). 
Paul has a boxing match against former UFC welterweight champion Tyron Woodley coming up in August 2021, and as the pair trash-talked each other in their first face-off, Paul's Disney past was brought up. His former co-star also came up in the conversation, so we got to find out how he really feels about Rodrigo skyrocket trajectory (via Essentially Sports).
Jake says Olivia is the "biggest music star in the world"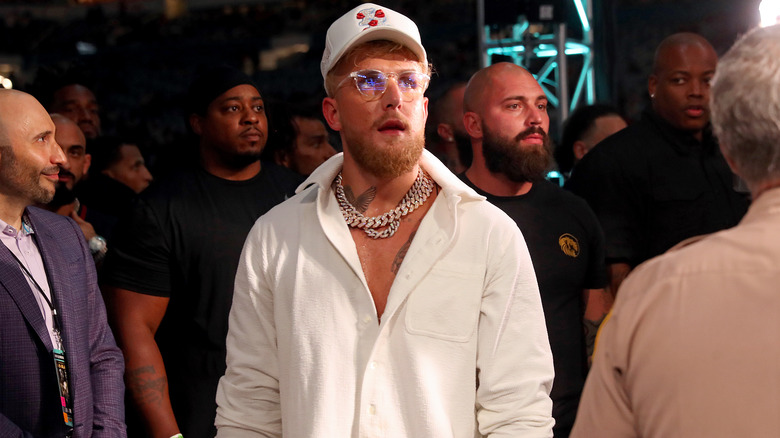 Johnny Nunez/Getty Images
During the interview after the face-off, Jake Paul was asked about the "Disney kid" reference, to which he replied, "I am wearing Disney because he is going to get knocked out by a Disney star. And look, 'Bizaardvark,' which is the Disney show that I was on, created the biggest prizefighter in the world – Jake Paul."
He continued by mentioning Olivia Rodrigo, describing her as "the biggest musical star in the world." Rodrigo might only be at the start of her career, but with her debut album "SOUR" storming to the top of the charts across the world and breaking streaming records (via Paper), it's a statement that could definitely be considered to be true. 
And it's not the first time that Paul has been complimentary over his former co-star's success. Back in January when Rodrigo's debut solo single "drivers license" reached the top of the iTunes chart, he replied to her "omg" tweet with "Good jobbbb omg" (via Capital FM), surprising a whole load of fans who had forgotten that the pair had worked together previously.