Amanda Kloots' Tearjerking Tribute To Her Husband On The Anniversary Of His Death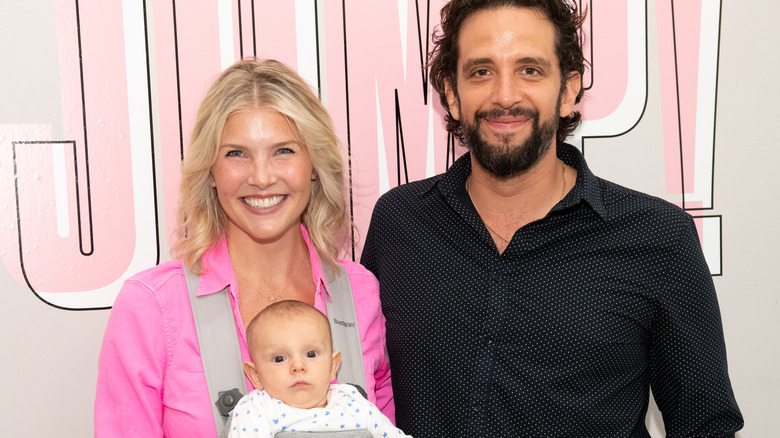 Noam Galai/Getty Images
It was hard to believe when Broadway star Nick Cordero died due to complications from COVID-19 (via AP News). Now, it is equally hard to believe that it has been one year since the star passed away, with his loving wife, Amanda Kloots posting a heartbreaking tribute to him via her Instagram.
The dancer, who shares a 2-year-old son, Elvis, with Cordero, posted a seven-minute video featuring a photo carousel of the couple, and their little boy (via People). Kloots shared a lengthy caption to the bittersweet series of pictures that will leave you in tears.
"Today hurts, there is no other way around it," she wrote. "One year ago you left us and became our angel in heaven. You were surrounded by so much love and Led Zeppelin playing on Spotify-no doubt that was your doing, not mine. What happened was unthinkable, losing you was my biggest fear. I used to tell you all the time, 'Don't you dare go anywhere. If I lost you, I don't know what I'd do.'"
Amanda Kloots shares her thoughts about happier times with Nick Cordero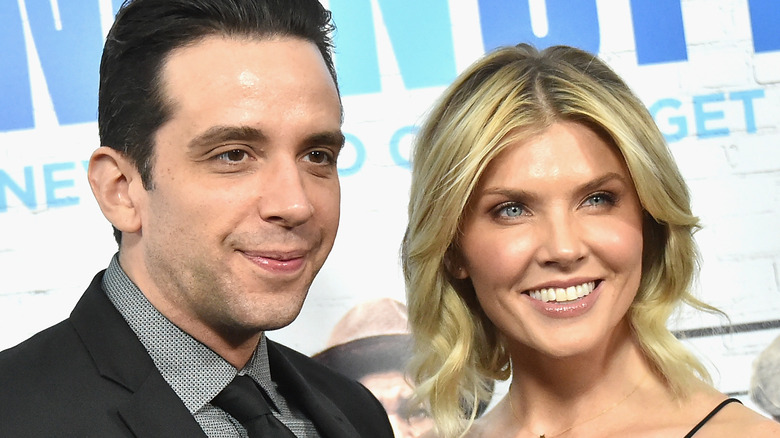 Mike Coppola/Getty Images
Kloots' tearjerking Instagram tribute to her husband went on to say, "There hasn't been a day this year where you weren't missed, thought about and talked about. Thank you for being our guardian angel, for sending me signs, for being my DJ in heaven."
"We only had a few short years together but they were filled with so much love, laughter, adventure, dreams, change and growth," she continued. "It was my 'Nick era' and I'll have it forever."
"The Talk" co-host went on to explain her choice for the soundtrack for her video, sharing the first song is "A Few Stars Apart" by Lukas Nelson. Kloots then quoted her favorite lyrics: "And it's hard not to hold you / But I'm still on the ground / I miss the light you gave me / I miss your lovin' sound / Never a night will go by / Forgettin' the stars in the sky."
Star friends react to Amanda Kloots' emotional post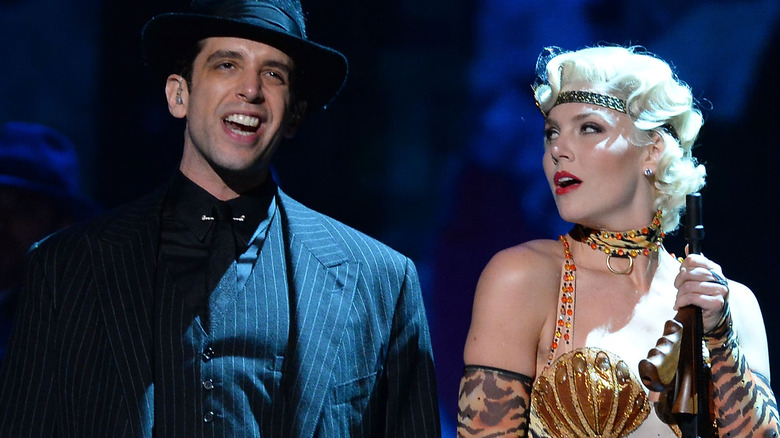 Theo Wargo/Getty Images
Thankfully Kloots, who met Cordero in 2014 when both were cast in "Bullets Over Broadway," is surrounded by so much support from her famous friends, with actress Jennifer Love Hewitt commenting to her Instagram video, "Thinking of you today and holding you so close. Love you" (via Closer Weekly). Ashley Tisdale wrote, "Sending you so much love." Similarly, Sarah Michelle Gellar said, "Thinking of you today and sending so much love."
Mark McGrath commented, "Sending you all the love in the world today Amanda, may his memory always bring you joy, comfort and love." Sharon Osbourne wrote, "Thinking of you," and Selma Blair said, "Glorious Nick era. Thinking of you. Love you sunshine."
Many more celebrity friends and Kloots' followers added comments of support for the grieving mom of one. Here's hoping their kind words provide her with some peace during this very difficult time.