Here's What T.R. Knight Has Been Doing Since Leaving Grey's Anatomy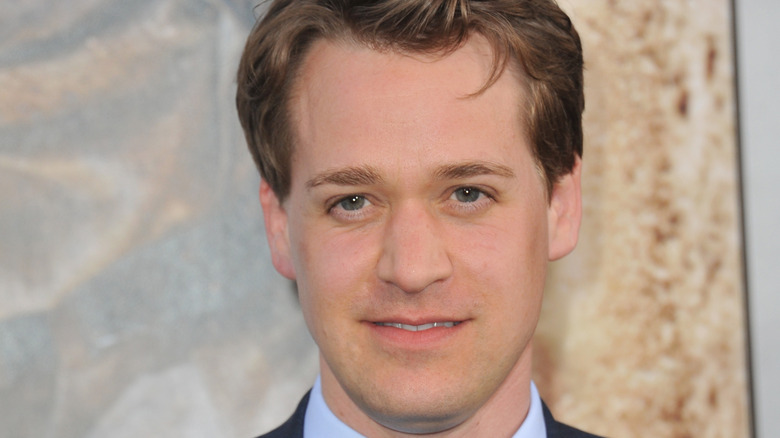 Shutterstock
When T.R. Knight left "Grey's Anatomy" at the end of the show's fifth season, it felt like the television shock of the century – this was, of course, before "Grey's Anatomy" became so known for cast departures that characters called their hospital "Seattle Grace Mercy Death."
But at the time, it was unheard of for "Grey's" to (spoiler alert) kill off a major character in such a tragic fashion, with Knight's beloved character George O'Malley dying heroically saving a woman from being hit by a bus.
However, Knight's decision to exit "Grey's" came on the heels off some behind-the-scenes drama involving co-star Isaiah Washington, who portrayed Dr. Preston Burke. During a now-notorious on-set squabble with Patrick Dempsey (Dr. Derek "McDreamy" Shepherd), Washington referred to Knight as a "f—t" and was subsequently fired from the show (via Entertainment Weekly). However, it didn't quell the unease Knight felt on-set – given the actor's quickly diminishing screen time and the discouragement he perceived from Rhimes in regards to him coming out, which Rhimes denies.
"I said, 'If you wasn't to come out, that's awesome. We'll totally support that.' And then he went away, thought about it, and came back and said, 'I'm going to make this statement,'" Rhimes said.
Here's where you can see T.R. Knight now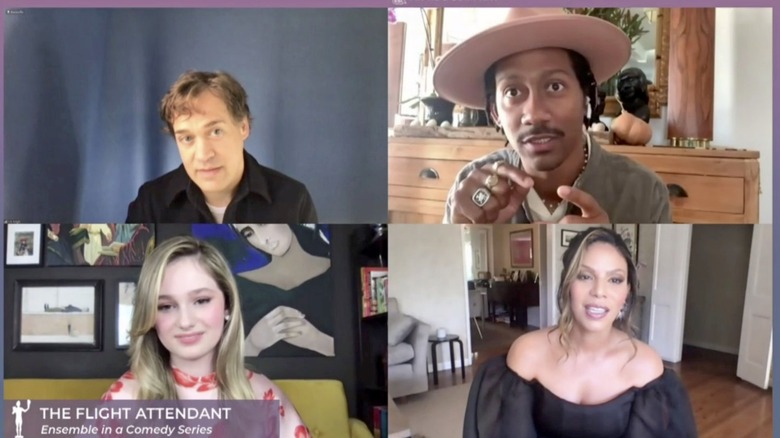 Sagawards2021/Getty Images
While it took a lot of guts to walk away from such a highly-rated show and a $14 million contract, obviously T. R. Knight felt like moving away from "Grey's Anatomy" was the best choice for him (via Entertainment Weekly). And in the years since, Knight has kept busy, with appearances on "The Good Wife," "Genius," "The Comey Rule," and most notably, HBO Max's hit show "The Flight Attendant."
On the show, Knight plays the titular flight attendant's brother, Davey, with whom she has a complicated relationship. Knight told Gold Derby the role held a particular importance to him because "It's nice to be playing a gay role in a seemingly good marriage with kids. That's something that I was starved of growing up. It's really cool — more of that, please."
As for any past bad blood between Knight and "Grey's," it seems like it's well, in the past. Knight shocked fans in late 2020 when he made a return to the show – as did many of "Grey's" long-departed cast members, paying a visit to Meredith Grey's imaginary beach while she was battling COVID-19.
"Even though we filmed this in the middle of October, I'm still trying to put into words how profound the experience was for me," Knight told Deadline after the episode aired. "When Krista [Vernoff] first gave me the pages, Bailey was not in it yet, I think Richard was. And then I got the second round. It's just hard for me to put into words, still, how meaningful it was."