The Addicting HBO Max Drama Series You Need To See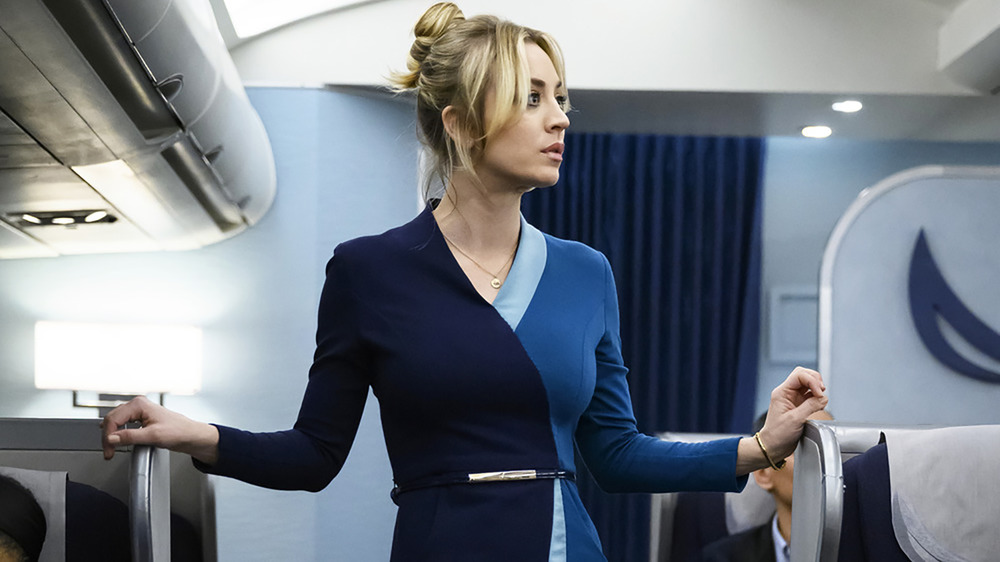 HBO Max
We may receive a commission on purchases made from links.
If you're looking for a TV show that's fun, soapy, and will keep you on the edge of your seat, look no further than HBO Max's new show The Flight Attendant.
The Flight Attendant, which dropped its first three episodes on November 26, finds Kaley Cuoco as — you guessed it — the titular flight attendant. Cuoco's Cassandra Bowden is your classic hard-partying hot mess, traveling the world and hooking up with a different guy in every city. That is, until in Bangkok she wakes up next to the bloody corpse of her latest conquest (via Decider). In order to clear her name, Cassandra has to find out what really happened that night, and in the process, confront some of her biggest demons. Starring alongside Cuoco are the legendary Rosie Perez and Girls alum Zosia Mamet, who have their own intriguing storylines.
As fans may know, the series is based on a novel of the same name by Chris Bohjalian. It was developed for television by Greg Berlanti (who's responsible for Riverdale, Supergirl, You, and The Chilling Adventures of Sabrina, to name a few), but it also marks the first for Cuoco: In addition to starring in the series, she also serves as its executive producer (via USA Today).
The driving force behind The Flight Attendant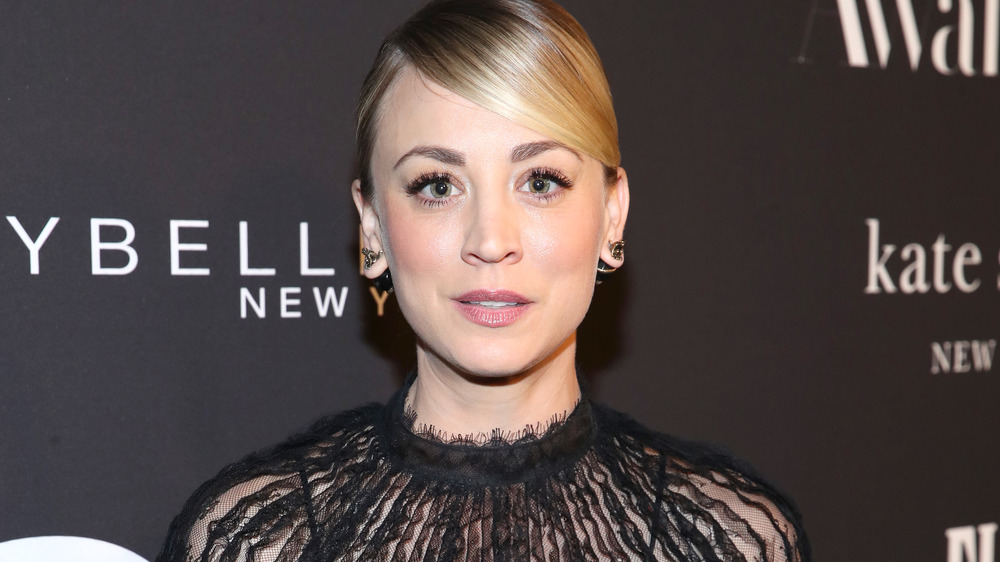 Randy Shropshire/Getty Images
After The Big Bang Theory ended, many were left wondering what one of TV's highest paid actresses (via Forbes) would do next. For her part, Kaley Cuoco says she wasn't trying to leave Penny Hofstadter — who she played for 12 years — behind completely by choosing to do drama next. "This just happened to be the project that got me," she told Vanity Fair. "I had such a gut feeling about it, and I felt so strongly that I wanted to start from scratch with this thing. I loved that it had so many different elements that I could show my range as an actor, which I haven't had the opportunity to do."
And Cuoco is far from just an executive producer in name only: The Flight Attendant's showrunner Steve Yockey says that it was really Cuoco who made the project come together. "Kaley is the real driver of the project — in terms of how she found the book and got Warner Bros. involved," Yockey told Vanity Fair. Cuoco even had a hand in casting the show, ensuring that the actors picked would be able to keep up with her fast pace, a trait she picked up from the sitcom world.
And for those of you who sped through The Flight Attendant and are hoping for more: Good news, the show will be back for a season two, and presumably more bad decisions from Cassandra.