The Real Reason Hilarie Burton Left One Tree Hill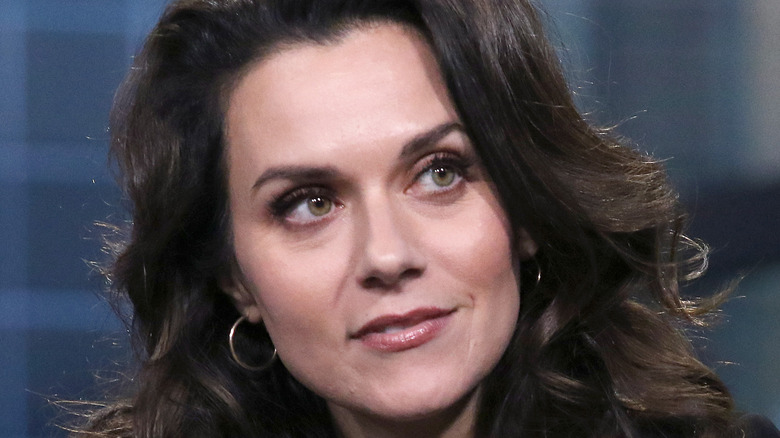 Jim Spellman/Getty Images
Hilarie Burton has appeared on television shows such as "White Collar," "Lethal Weapon," "Grey's Anatomy," and "The Walking Dead" (via IMDb), however, she'll also be known as Peyton Sawyer to "One Tree Hill" fans.
Peyton was a fan-favorite character on the hit CW teen drama. The character was a mixture of a popular high school cheerleader who dated the school's star athlete and the loner who sat in her room and sketched while listening to melancholy music (via Alternative Press). In fact, Peyton had so many sides that it seems nearly everyone could relate to her.
During the first six seasons of the series, Peyton endured heartbreak, drama, and even a psycho stalker (via Screen Rant). However, it seemed that she finally found her happy ending when she landed the guy of her dreams, Lucas Scott, played by Chad Michael Murray, and welcomed a daughter named Sawyer. 
Sadly, fans never got to see what became of Lucas and Peyton as the characters rode off into the sunset in the Season 6 finale. Although Murray later returned for a cameo in the final season of the show, Burton never reprised her character. Fans were shocked when the two lead characters were written off the show. However, Burton claims it was the right decision for her at the time and she doesn't regret it for a moment.
Hilarie has no regrets about leaving OTH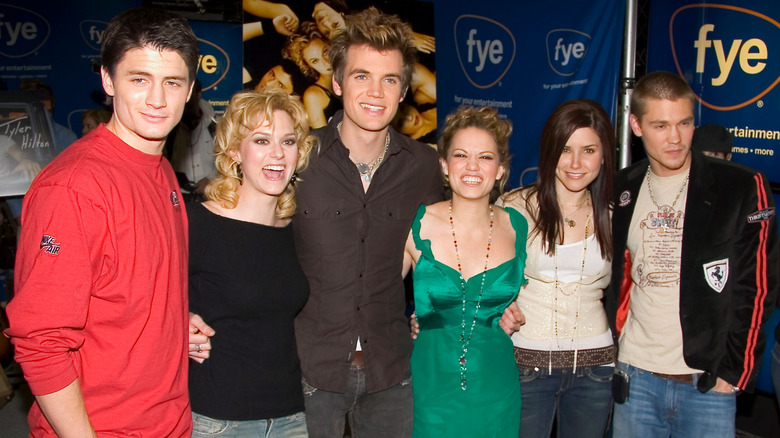 Astrid Stawiarz/Getty Images
According to Entertainment Tonight, Hilarie Burton opened up about her decision to leave "One Tree Hill" while speaking on a podcast in 2020. 
Burton admitted that she was "a bit lost" in life and felt "miserable" while filming the series. In addition, she suffered the death of a friend, which made her decide to start living with intention. "I don't regret that at all," Burton said of leaving the show. "I knew that I needed to start something new. It was time. I had a big chip on my shoulder and I just needed to put it down. It was time to make a change, so I left 'One Tree Hill.' I'd always wanted to travel and write, so I started to work on a novel, bought a one-way ticket to Paris, and rented an apartment across from Notre Dame Cathedral."
Meanwhile, despite fans being upset over Peyton and Lucas' exit, the actress says that she loves the way her character exited the series. "I was very happy with that. Chad and I had been in the pilot and we had been setting up the whole Lucas-Peyton star-crossed lovers thing the whole time on the show so I was really happy with that happy ending and the marriage and the baby," Burton confessed. "The family was complete and that's what both characters were looking for. Sometimes, it's better to cut out in a good spot." 
Meanwhile, fans still obsess over Petyon and "OTH" to this day. Some are even hoping for a reboot of the series – only time will tell.