The Real Reason Katie Holmes Turned Down The Role Of Buffy The Vampire Slayer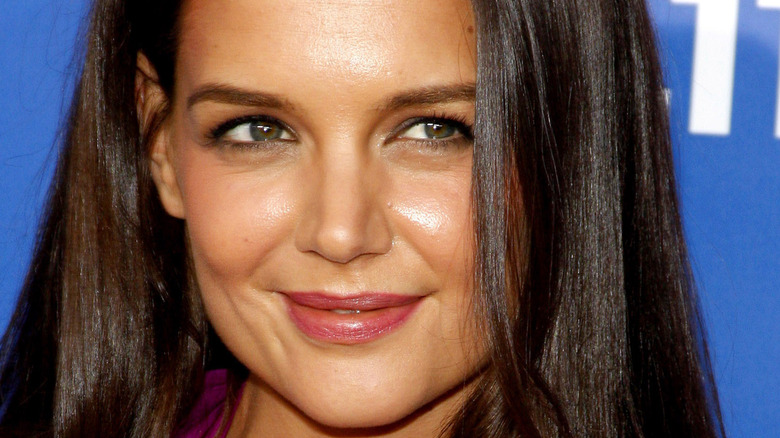 Shutterstock
In 1997 "Buffy The Vampire Slayer" hit the small screen and made actress Sarah Michelle Gellar a household name. The series, which also co-starred Alyson Hannigan, Nicholas Brendon, Anthony Head, James Marsters, David Boreanaz, Charisma Carpenter, and Seth Green (via IMDb) was a hit with teens and young adults. The show connected teenage drama and angst with that of danger, supernatural forces, and comedy.
Buffy was a high school student who was trying to make it through her teenage years alive, literally. At every turn, she was forced to fight evil, slay vampires, and even save the entire world all while combating her suspicious mother and keeping her grades up. Of course, the fact that she was head over heels in love with a vampire also complicated things (via Charactour).
The series ran for seven seasons before the series finale tore at the heartstrings of longtime viewers who watched Buffy do it all and grow stronger in the process. While there were a plethora of gorgeous,= young actresses who could've landed the role of Buffy Summers, it's hard to imagine anyone but Gellar as the character. However, another teenage actress nearly landed the gig, but opted to turn down the now-famous role.
Katie Holmes wanted to focus on her school work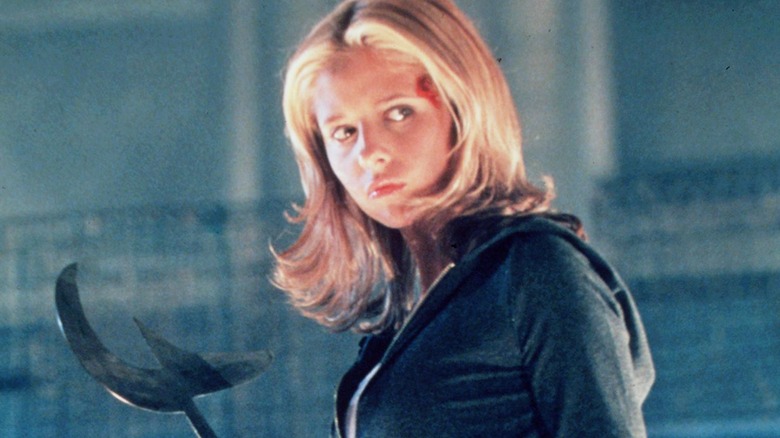 Getty Images/Getty Images
According to a report by Brain Sharper, actress Katie Holmes was actually in the running to play the lead role of Buffy Summers on "Buffy The Vampire Slayer." The execs liked Holmes so much that they even offered her the part. However, Holmes was still a teenager when the show was casting and opted to decline the role in order to focus more on her schoolwork. Of course, Sarah Michelle Gellar was later cast as Buffy and the rest is history.
For her part, Holmes went on to do alright for herself. The actress was cast in the fan-favorite role of Joey Potter on another teen drama "Dawson's Creek" in 1998 and found success on the series (via Insider). "Dawson's Creek" ran for 6 seasons and helped skyrocket Holmes' acting career. She later went to star in films such as "Disturbing Behavior," "Batman Begins," and even appeared on shows such as "How I Met Your Mother" (via IMDb). Holmes also married (and later divorced) A-list actor Tom Cruise, with whom she shares a daughter named Suri, per The Things. Looking back, it's hard to picture Holmes doing backflips and staking vampires as Buffy. So, it appears that the right actress was chosen for the role of Buffy Summers after all.