This Is Why Ashton Kutcher Left That '70s Show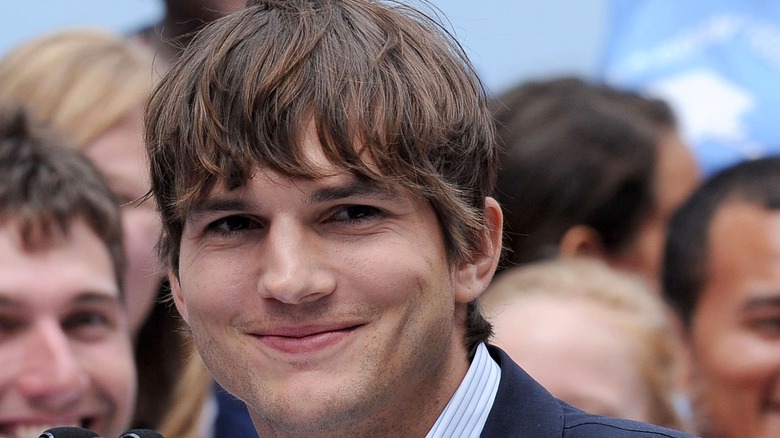 Shutterstock
"That '70s Show" was one of television's funniest comedies in the late 1990s and early 2000s. The series centered on a group of teenage friends who lived in a small town in Wisconsin. The characters dealt with normal teen issues such as heartbreak, sex, problems with their families, and more. Of course, because it was set in the 1970s, they were also seen getting high quite often. The series ran for eight seasons and made household names out of cast members such as Ashton Kutcher, Mila Kunis, Laura Prepon, Topher Grace, Wilmer Valderrama, and Danny Masterson (via IMDb). The show eventually ended in 2006 after some big casting shakeups.
After Season 7, the show's lead character, Eric Foreman (Grace), was written off the series. His character had an emotional breakup with his longtime love, Donna (Prepon) and headed to Africa on a scholarship that would allow him to pursue a teaching career post-high school, per CBR. In reality, Grace wanted to pursue other acting outlets. By the end of Season 7, Kutcher also opted to leave his fan-favorite character, Michael Kelso, behind for greener pastures.
Ashton Kutcher left That '70s Show to focus on his movie career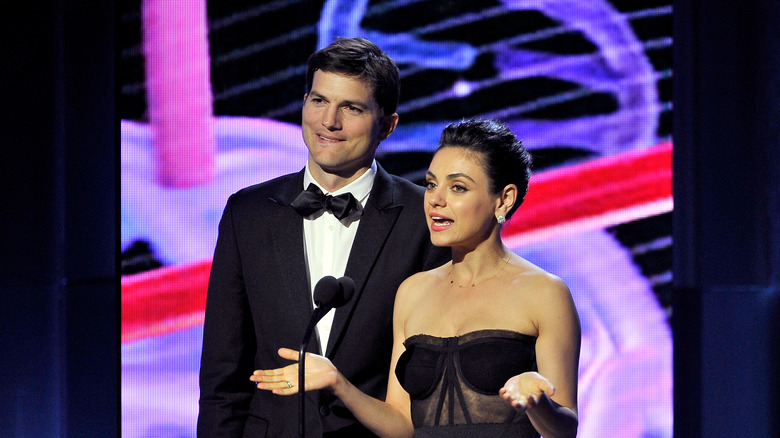 Steve Jennings/Getty Images
Screen Rant noted that Ashton Kutcher decided the time was right for him to leave "That '70s Show" following Season 7. His character, Michael Kelso, had shockingly welcomed a baby at a young age and decided to move on with his life following the birth of his daughter. The character was written off the show when Kelso decided to move to Chicago and take a job as a security guard at the Playboy Club. Ever the ladies' man, the job was a perfect fit for Kelso.
Meanwhile, Kutcher really decided not to renew his contract with the show when he began to get movie offers. The actor decided to focus on his movie career, which turned out to be a good decision on his part. Kutcher went on to star in films such as "Just Married," "The Butterfly Effect," "Jobs," and more (via IMDb). He also eventually returned to television on "Two and a Half Men" and "The Ranch."  However, while focusing on his movie chops, Kutcher didn't forget the gig that launched his career. The actor returned to "That '70s Show" for four guest appearances on the series throughout the final season. He also returned, along with Topher Grace, for the series finale of the comedy show, per IGN.