What's Really Going On With Sharon Stone And 25-Year-Old Rapper RMR?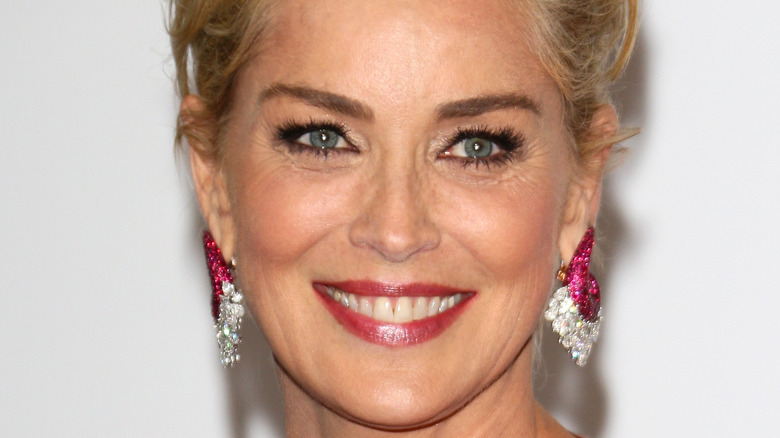 Vittorio Zunino Celotto/Getty Images
In December 2019, the whole world learned of iconic actress Sharon Stone's difficult search for love when the "Basic Instinct" star took to Twitter to complain about getting booted off dating app Bumble for allegedly being a catfish. "I went on the @bumble dating sight [sic] and they closed my account. Some users reported that it couldn't possibly be me! Hey @bumble, is being me exclusionary? Don't shut me out of the hive," Stone memorably tweeted at the time.
Thankfully, as Forbes reported, the error was soon corrected, with a representative stating, "Being the icon that she is, we can understand how so many of our users felt it was too good to be true once they noticed her profile wasn't photo verified." They also extended an invitation to Stone to hang out in Austin, to make up for it. Many Twitter users offered to take the actress out on a date too. Now, however, reports suggest she just might be seeing somebody new.
Sharon Stone and RMR are enjoying each other's company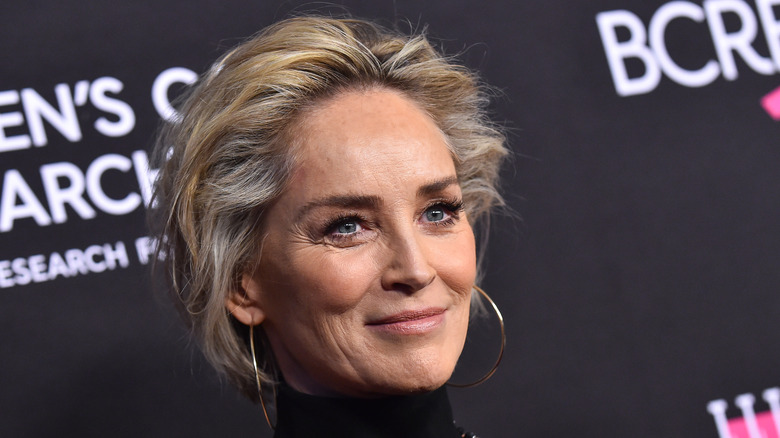 Shutterstock
According to Page Six, legendary star Sharon Stone is rumored to be dating up-and-coming rapper RMR, who is 25 years old, while the actress is 63. The potential couple has been spotted out and about together all over L.A., and were even seen dancing the night away at hip nightspots Delilah and The Highlight Room. A source enthused, of Stone, "She's definitely having a hot girl summer," adding, "They were together hanging out with Drake's [artist] PND, and they were canoodling and popping bottles." RMR conceals his identity with a fancy black ski mask and gold grills. However, despite his somewhat intimidating appearance, an insider noted that he "respects" Stone completely and "thinks she's cool as f***."
In fact, the highly unlikely duo has reportedly been hanging out for a few months at this stage and is really enjoying spending time together. Stone even wore one of RMR's signature masks while they were partying. "They're on the same frequency and it's a very unique friendship," a source confirmed. Accordingly, Stone and her maybe-boyfriend have been liking each other's stuff on social media and openly supporting their passions, from her artwork to his music career. It's unclear how the two initially crossed paths, though Stone did tell Town & Country magazine she wasn't interested in finding love on celeb-only dating app Raya because "People kept pretending they were things they weren't on Raya. Like straight."