Are Scarlett Johansson And Colin Jost About To Have A Baby?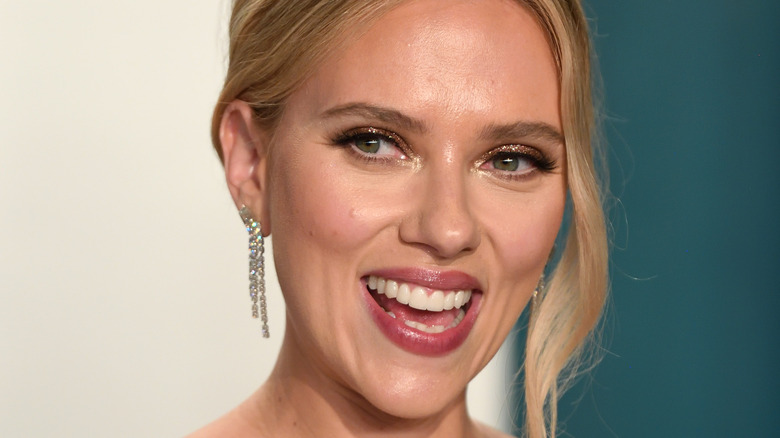 Karwai Tang/Getty Images
Even with a major motion picture – in which she stars and also executive produced – opening at the box office after a year delay due to the on-going coronavirus pandemic, Scarlett Johansson has been conspicuously absent from public life of late. Page Six reports it's because the "Black Widow" star and husband Colin Jost are expecting a baby, and have been trying to keep that fact on the down-low.
A source told the outlet, "Scarlett is pregnant but has been keeping it very quiet. She has been keeping a very low profile."
Indeed, Johansson has not been attending events surrounding the premiere of "Black Widow" in person and has instead been appearing virtually. She used Zoom to promote the film with Jimmy Fallon on "The Tonight Show" on June 21.For those who didn't see the show, the star didn't show much below her shoulders. According to Page Six, she also stayed away from a special screening of the film in the Hamptons, the posh Long Island, NY beachfront community where Johannsson and Jost own a home.
Scarlett and Colin have been keeping a low summer profile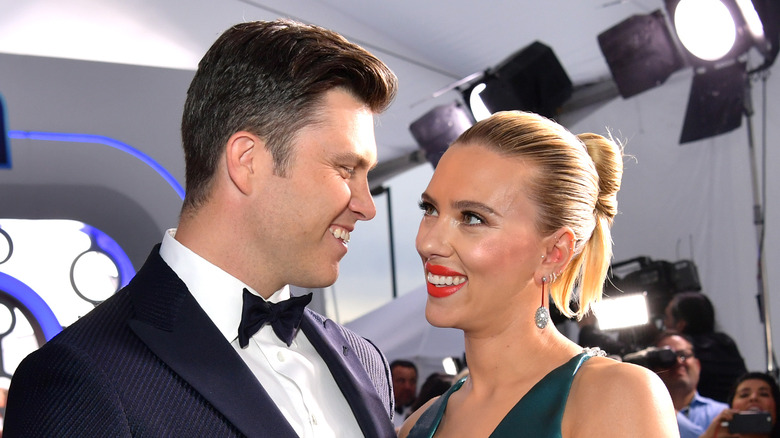 Emma Mcintyre/Getty Images
Scarlett Johansson has not just been staying away from movie premiere events, she's also been keeping to herself in her private life, avoiding things she'd normally do during a summer in the Hamptons.
"Scarlett usually spends a lot of the summer out in Amagansett and Montauk, and you'd often see her walking her dogs on the beach or getting coffee," a Hamptons source told Page Six. "But this summer it seems like she is deliberately trying to keep a low profile."
As many may know, Johansson married "Saturday Night Live" star Colin Jost in the fall of 2020 after becoming engaged in May 2019, according to People. In fact, she debuted her 11-carat engagement ring while promoting "Black Widow" at Comic Con, not realizing a pandemic would delay the film's premiere for more than a year.
An insider told Page Six, "Scarlett is actually due soon, I know she and Colin are thrilled." This will be Johansson's second child; she shares a 6-year-old daughter with her ex-husband, Romain Dauriac. The new addition will be Jost's first child.